Hi Guys,
Last Saturday Janie and I were headed to Lake Fort Smith to capture Tiffani and Jeremy's love story.   It was an absolute beautiful Saturday here in Arkansas.  The weather was absolutely amazing.  We had so much fun working with both of these amazing families and their friends.  6 days later we are blogging and delivering the Barnett Wedding.  If your a fall 2017 or 2018 bride , then your in luck, all of our remaining 2017 Weddings and 2018 Weddings will have their portraits delivered in 7 – 10 business days.  Our goal is to have every Wedding blogged and delivered by the Friday after the Wedding. 🙂 We've been working hard to streamline our workflow and we've finally done it!  All Weddings will have a 7-10 day turnaround!  Enjoy!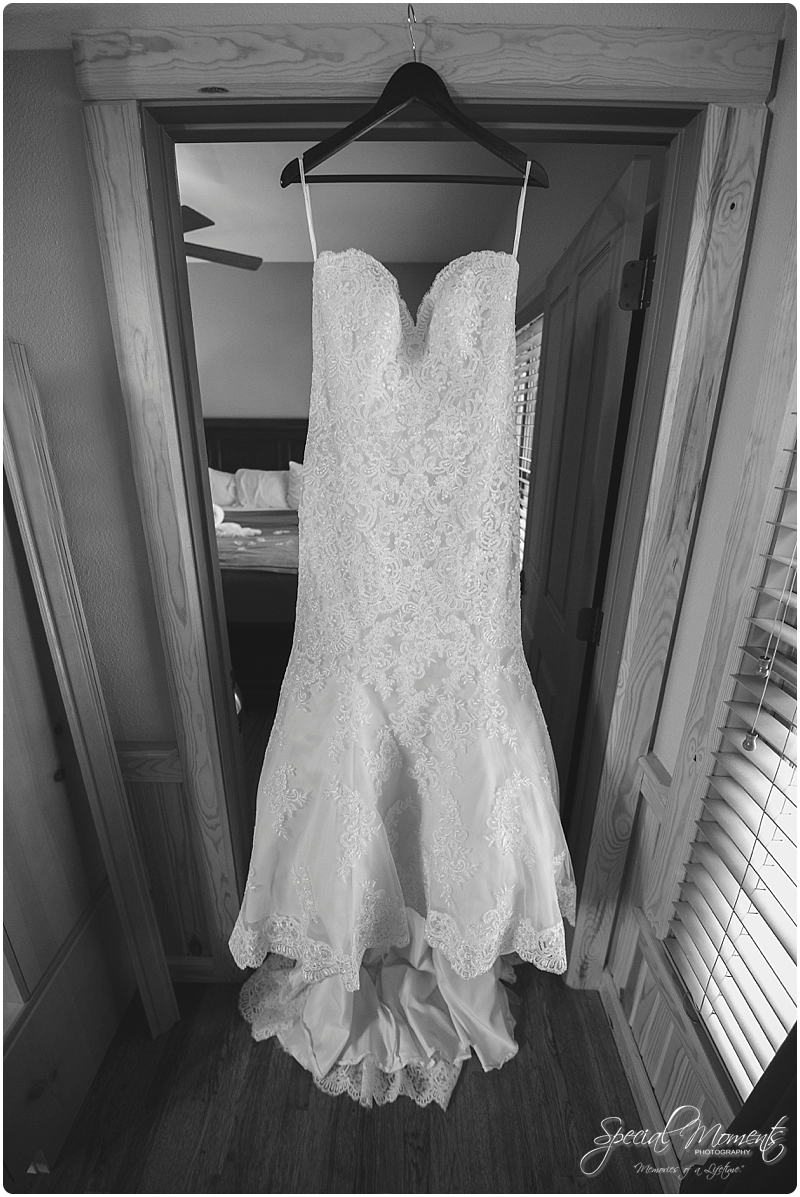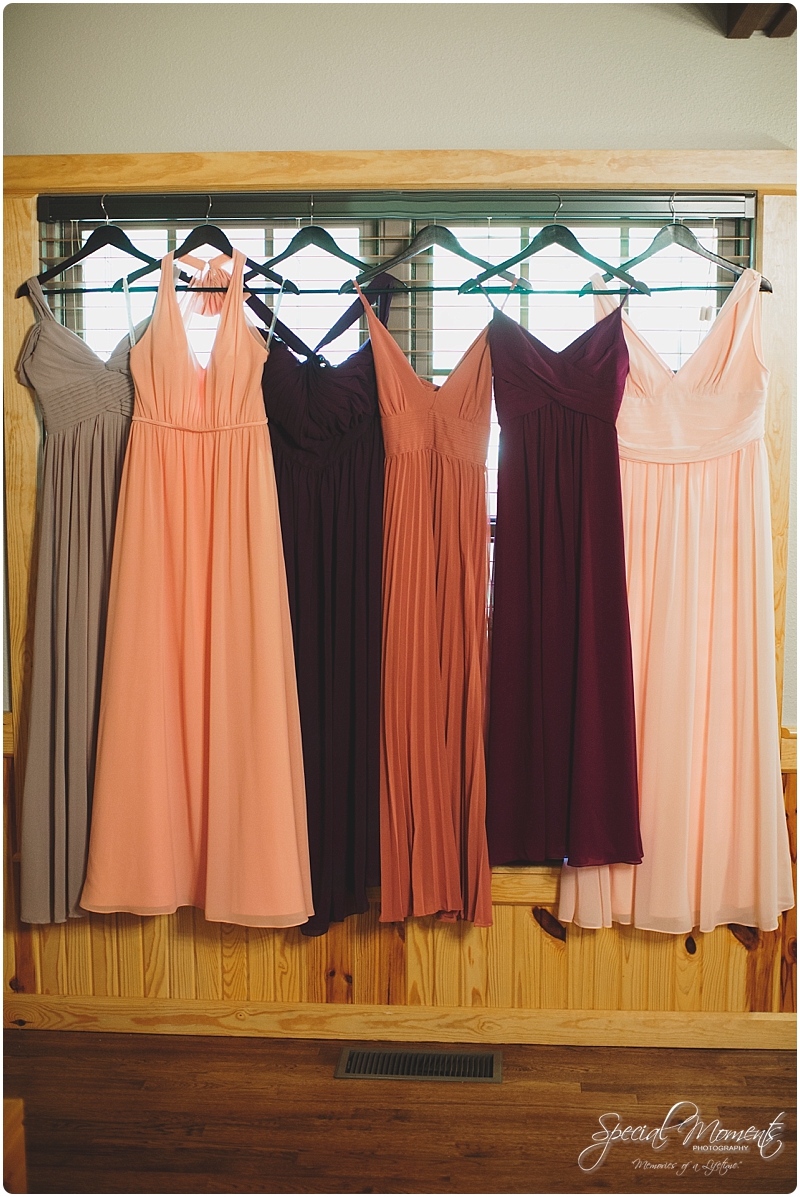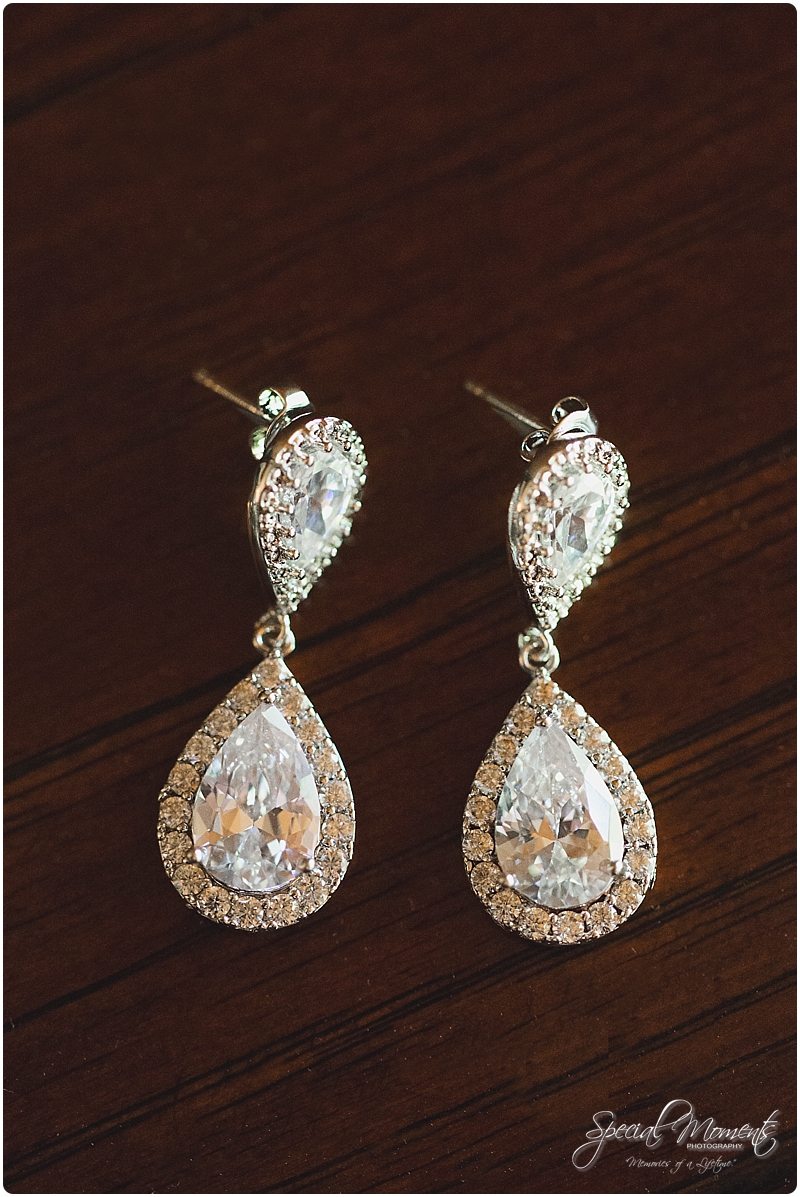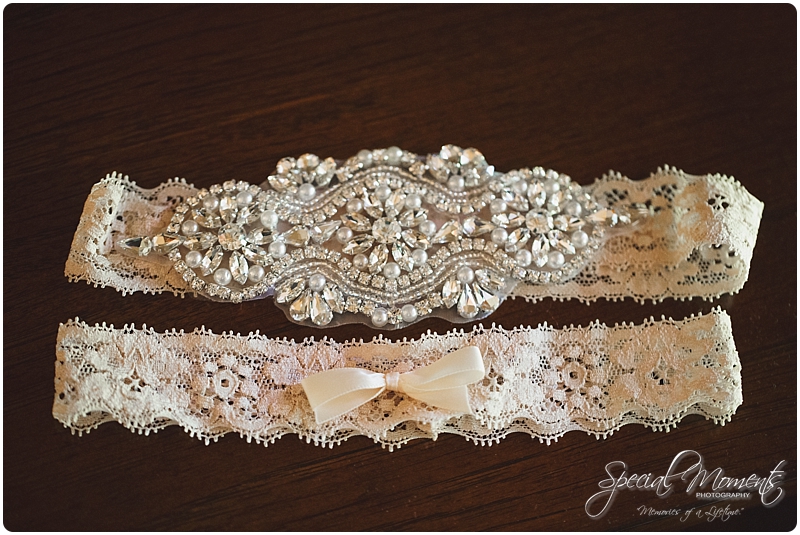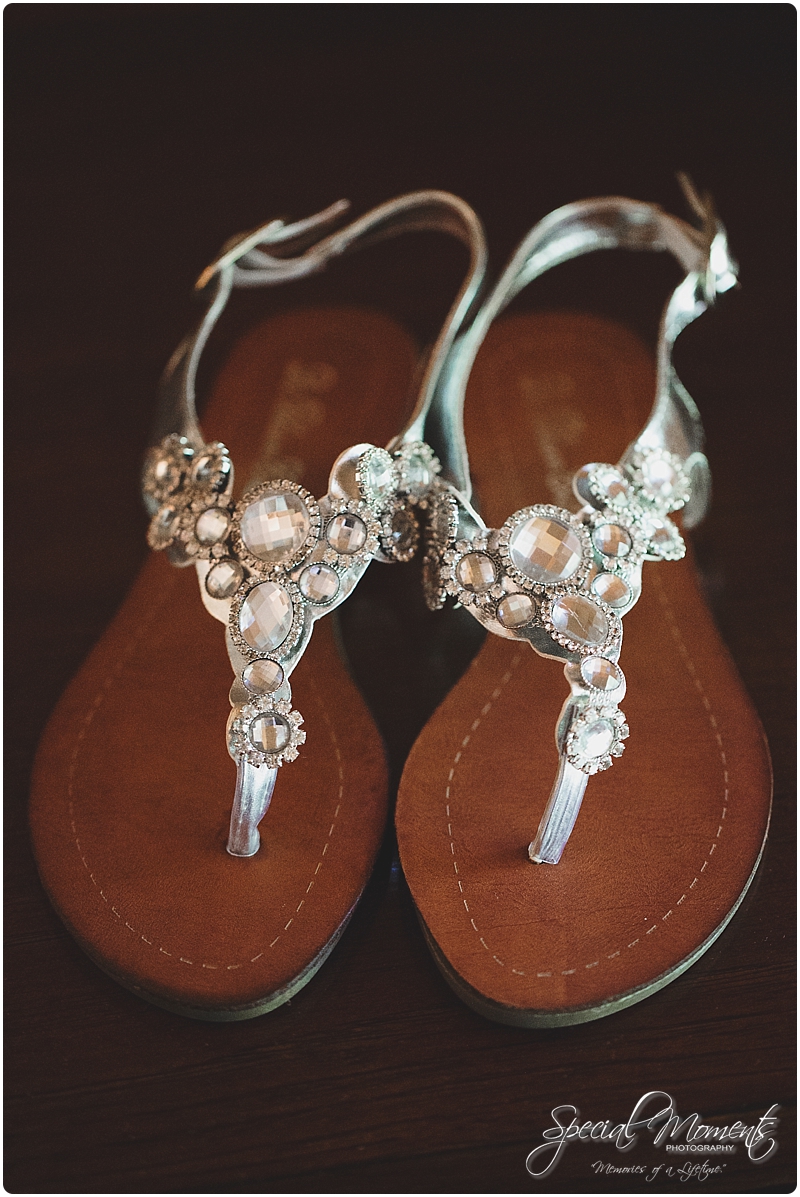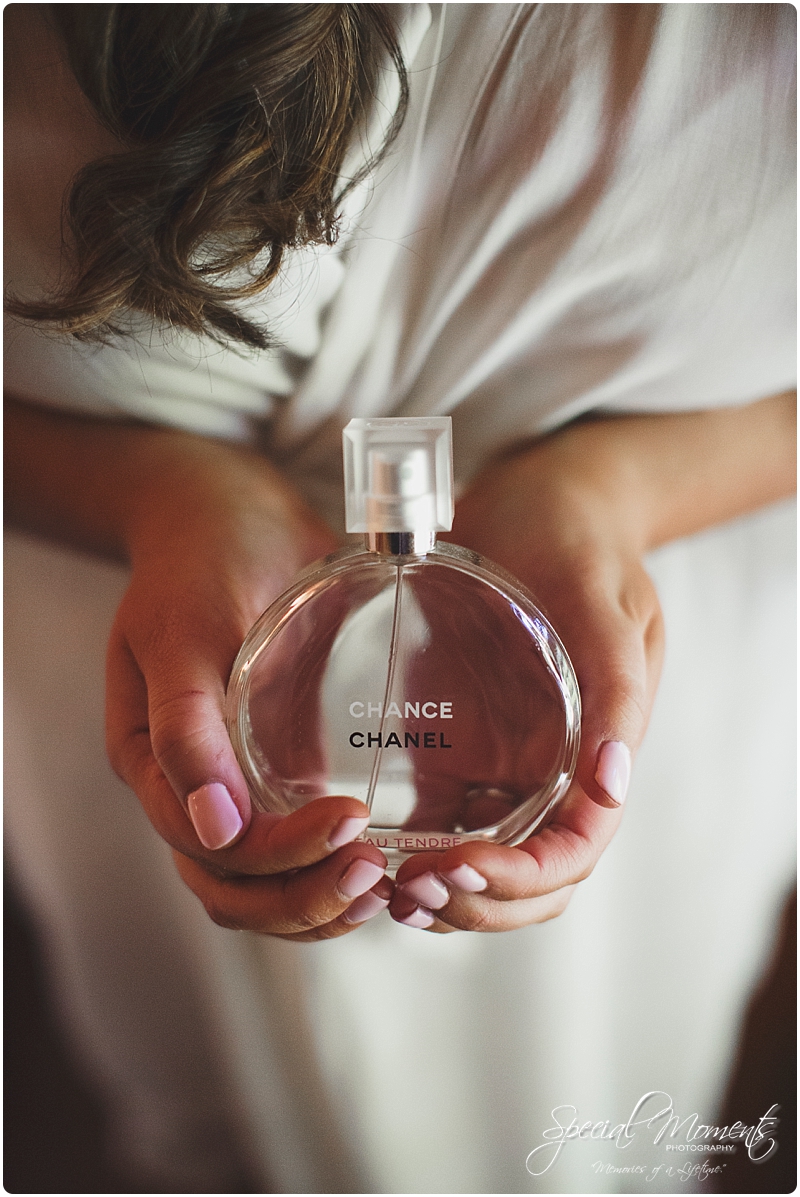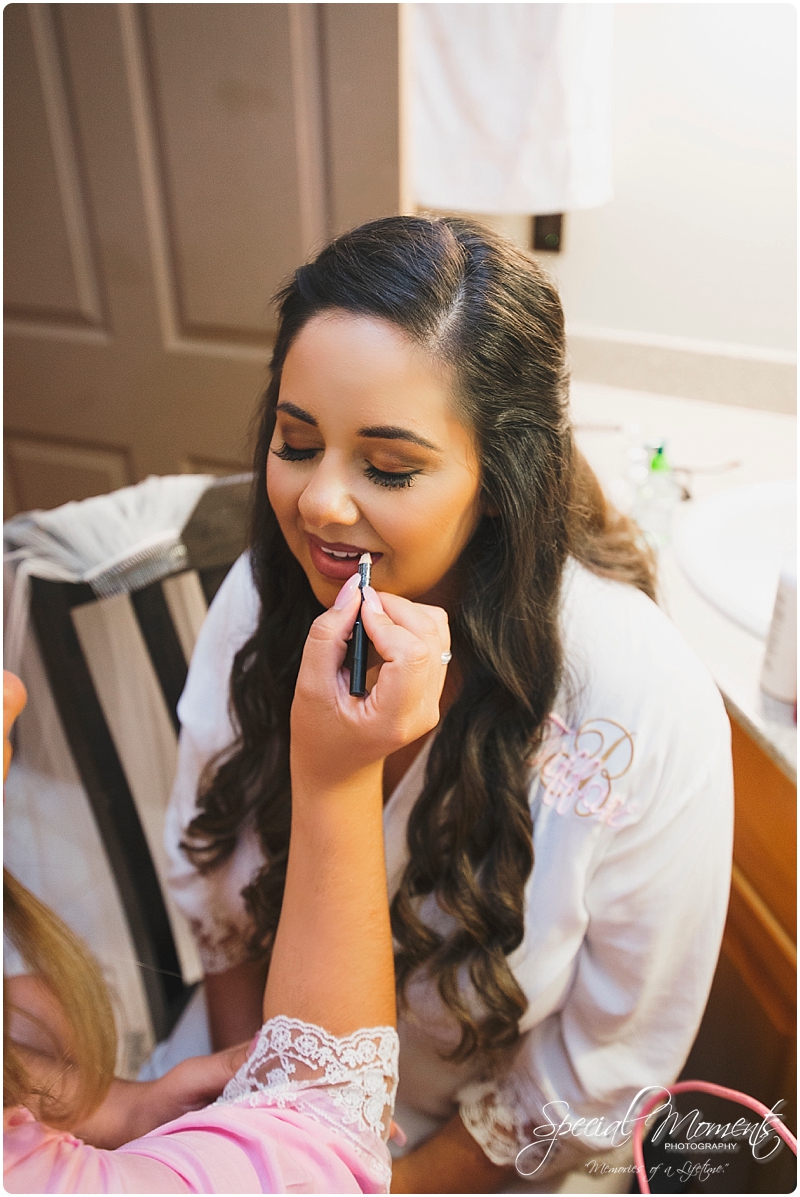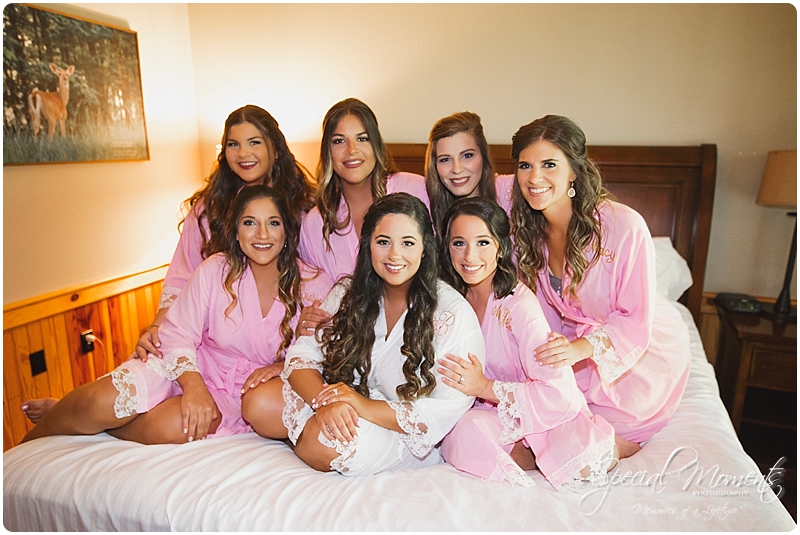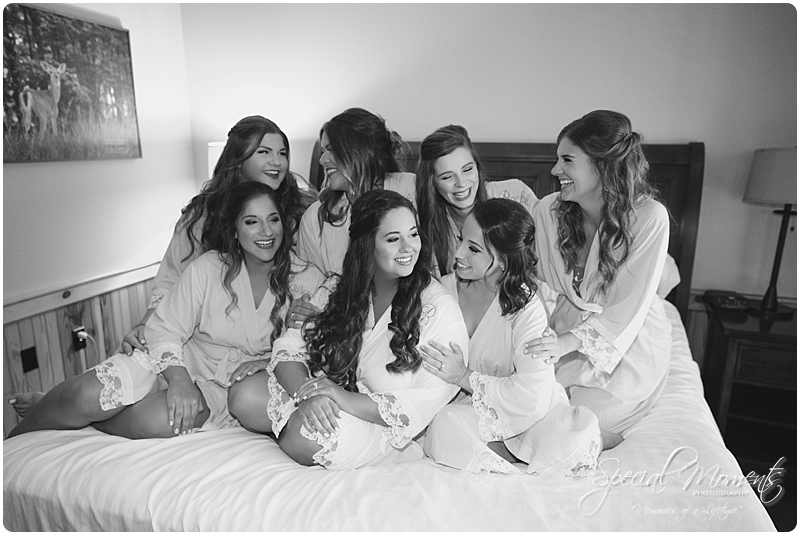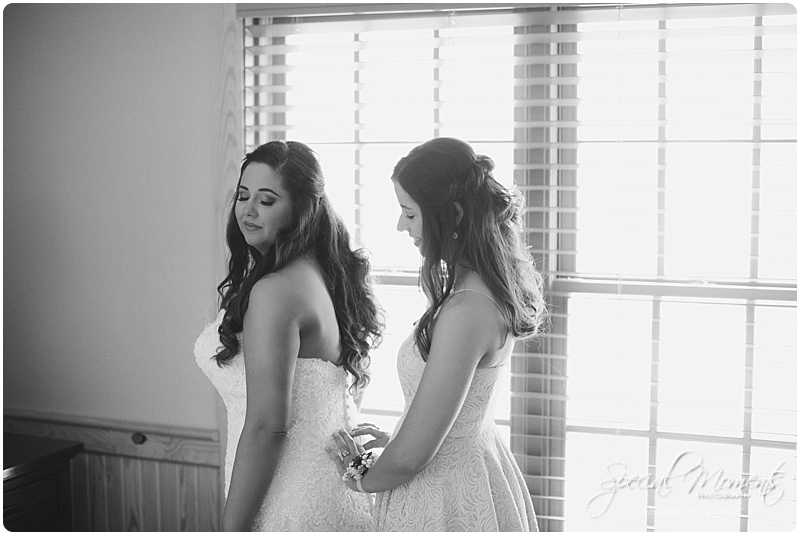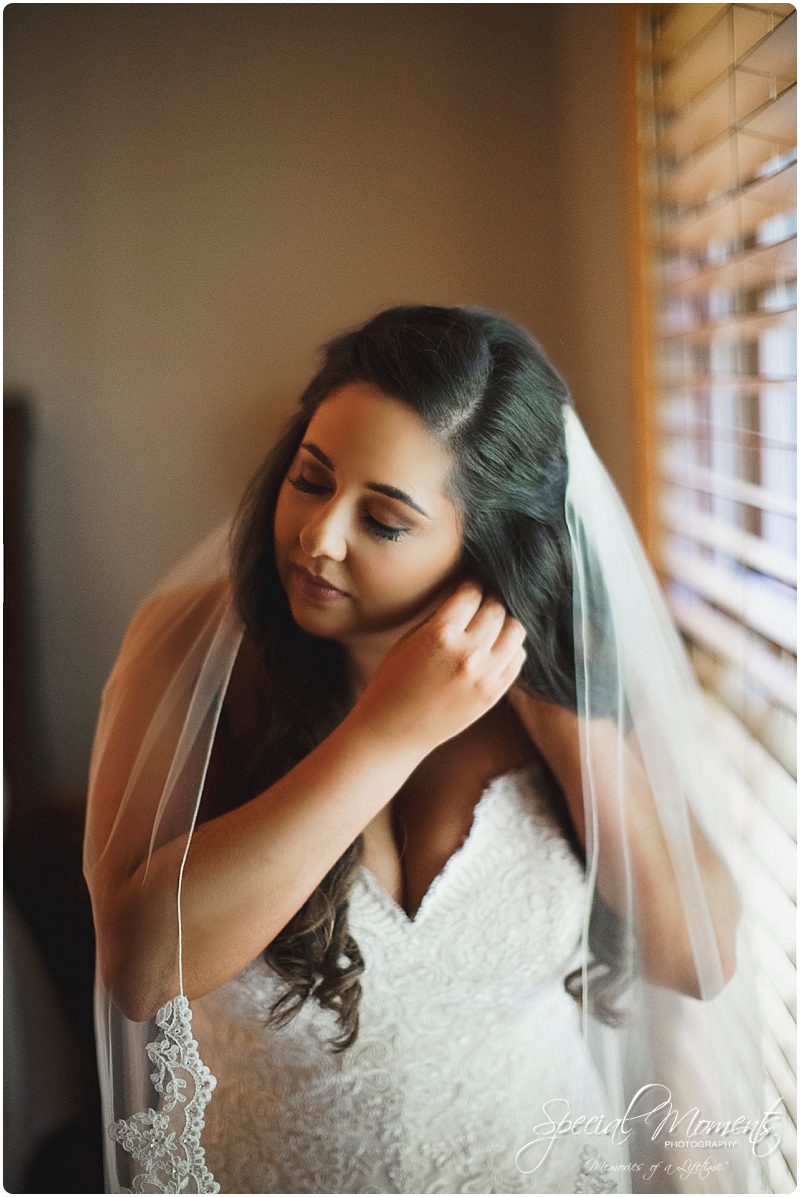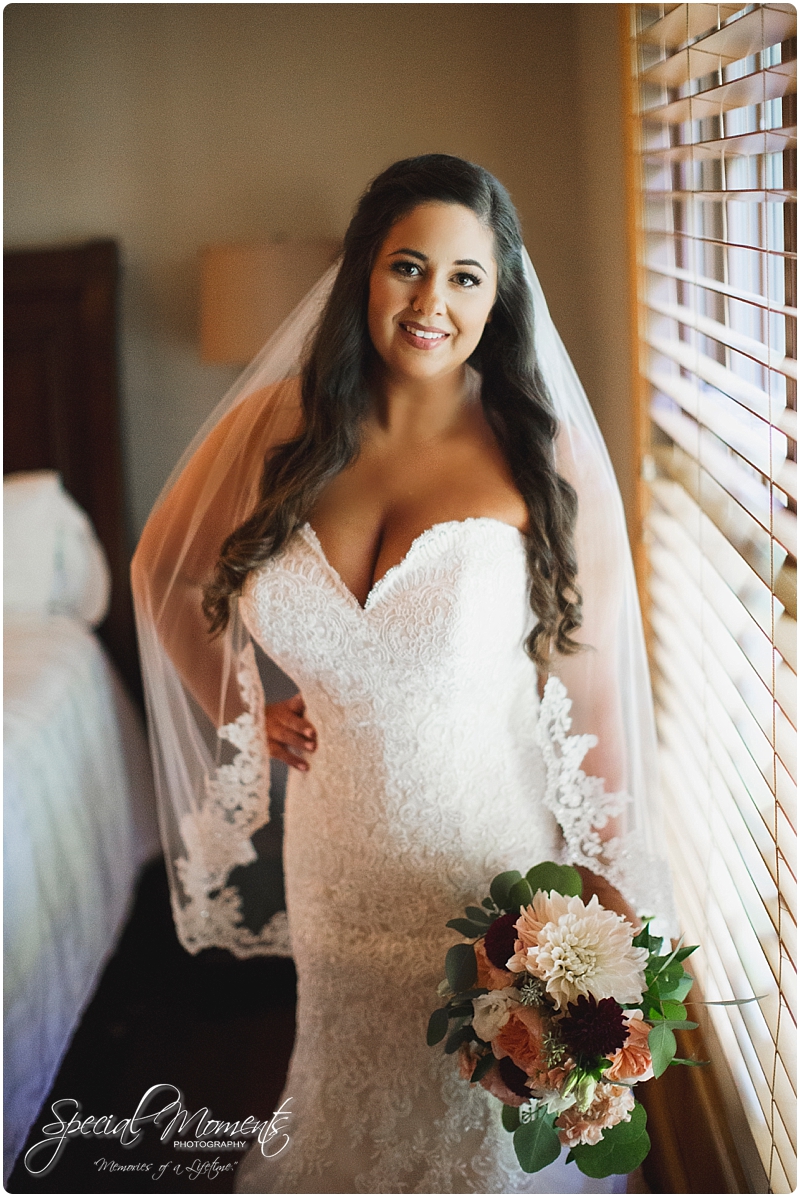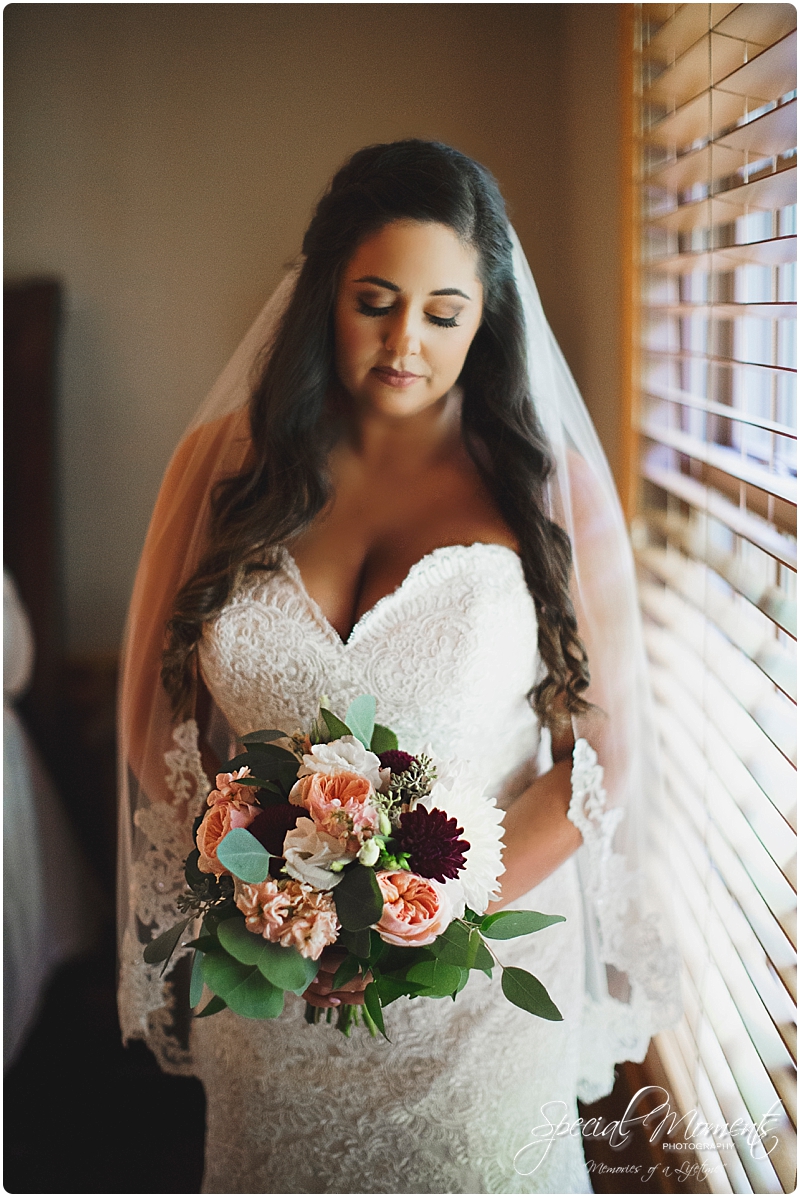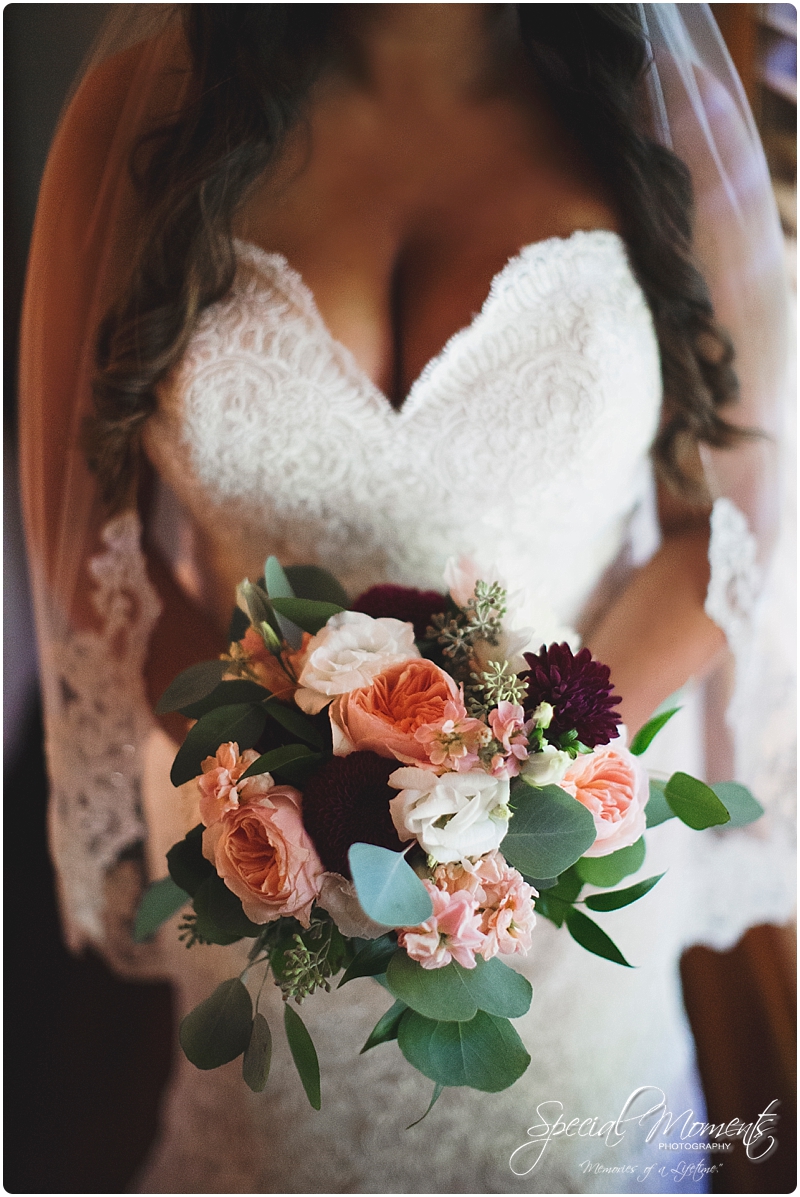 Tiffani's friend McKale was reading her a speech …….. everyone cried…….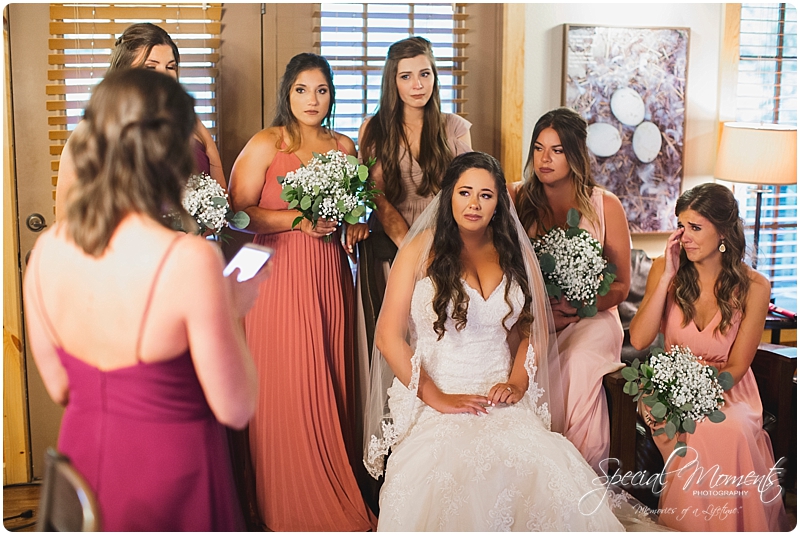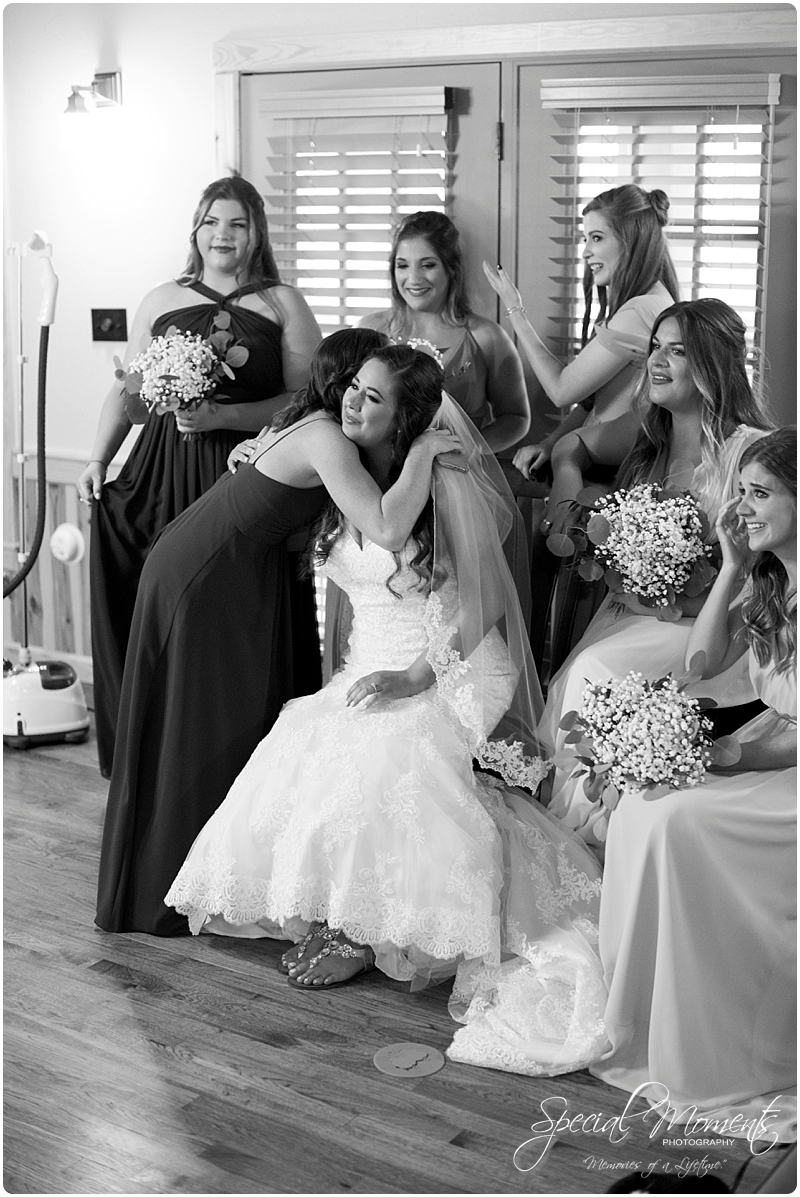 Then they all prayed over her…….love these moments……..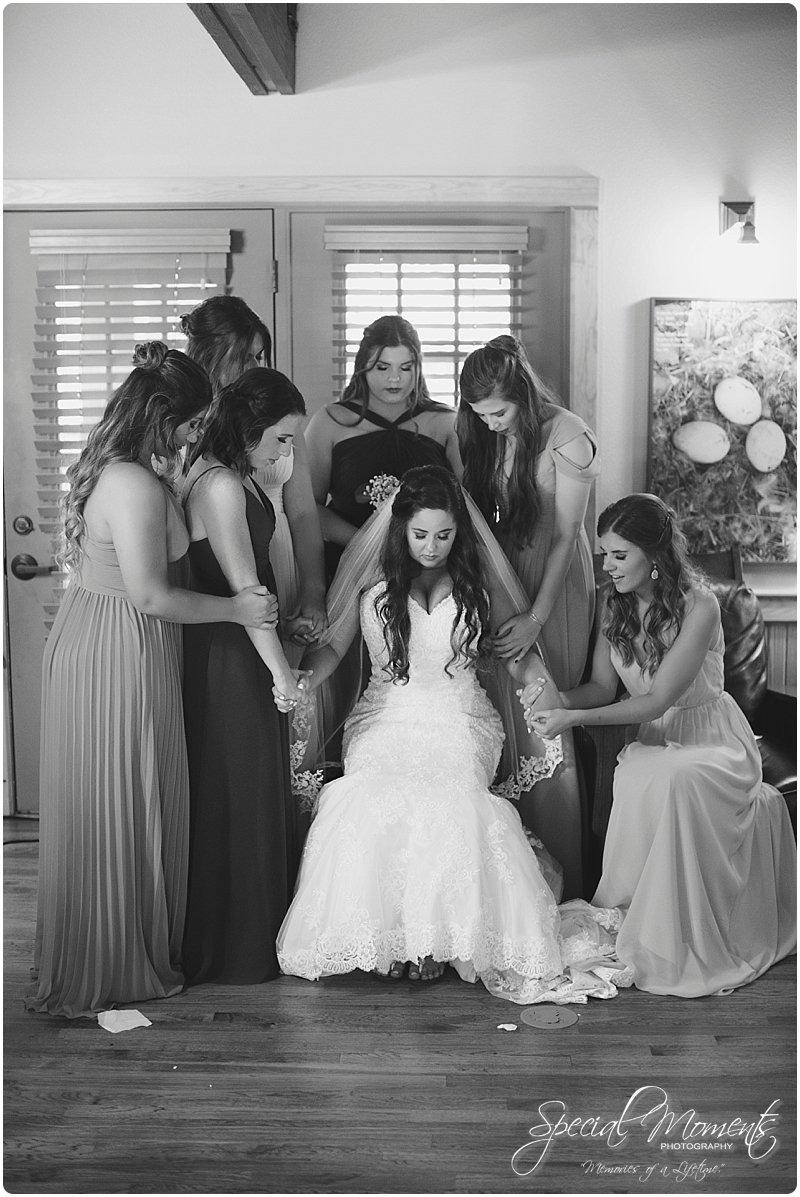 Now let's move on to this gorgeous ceremony………..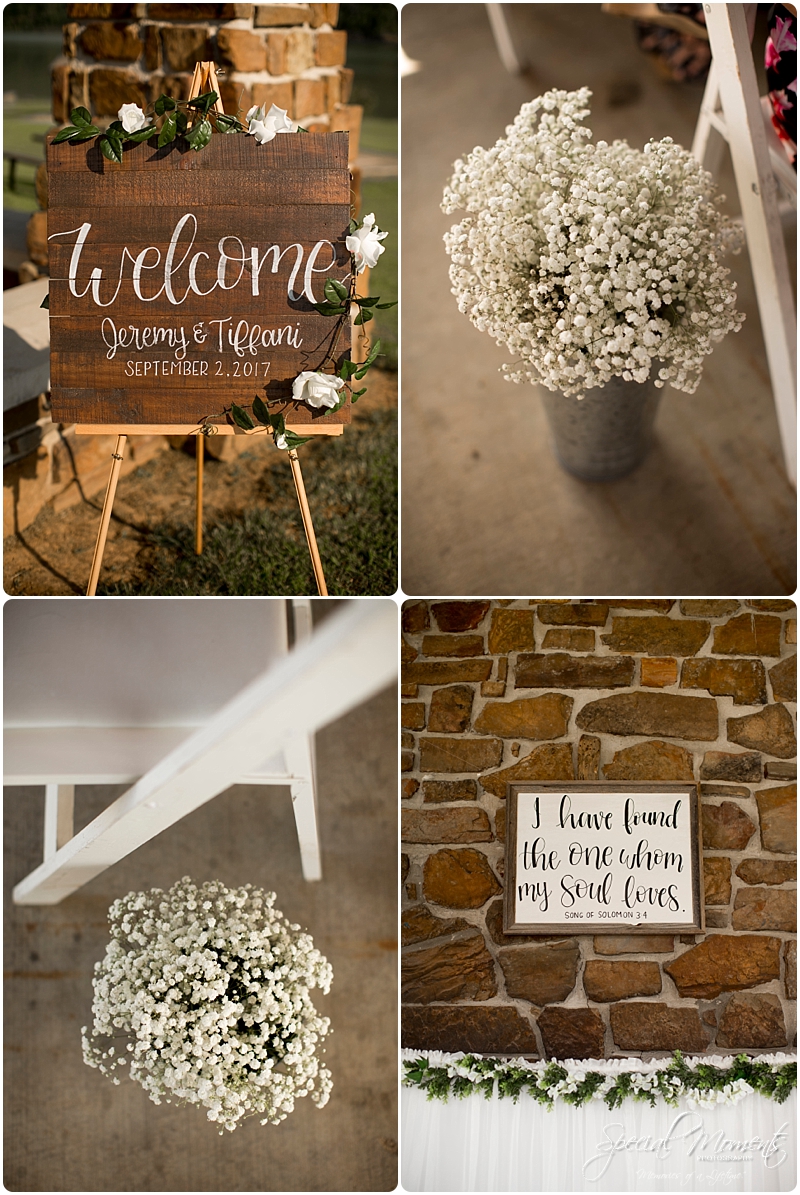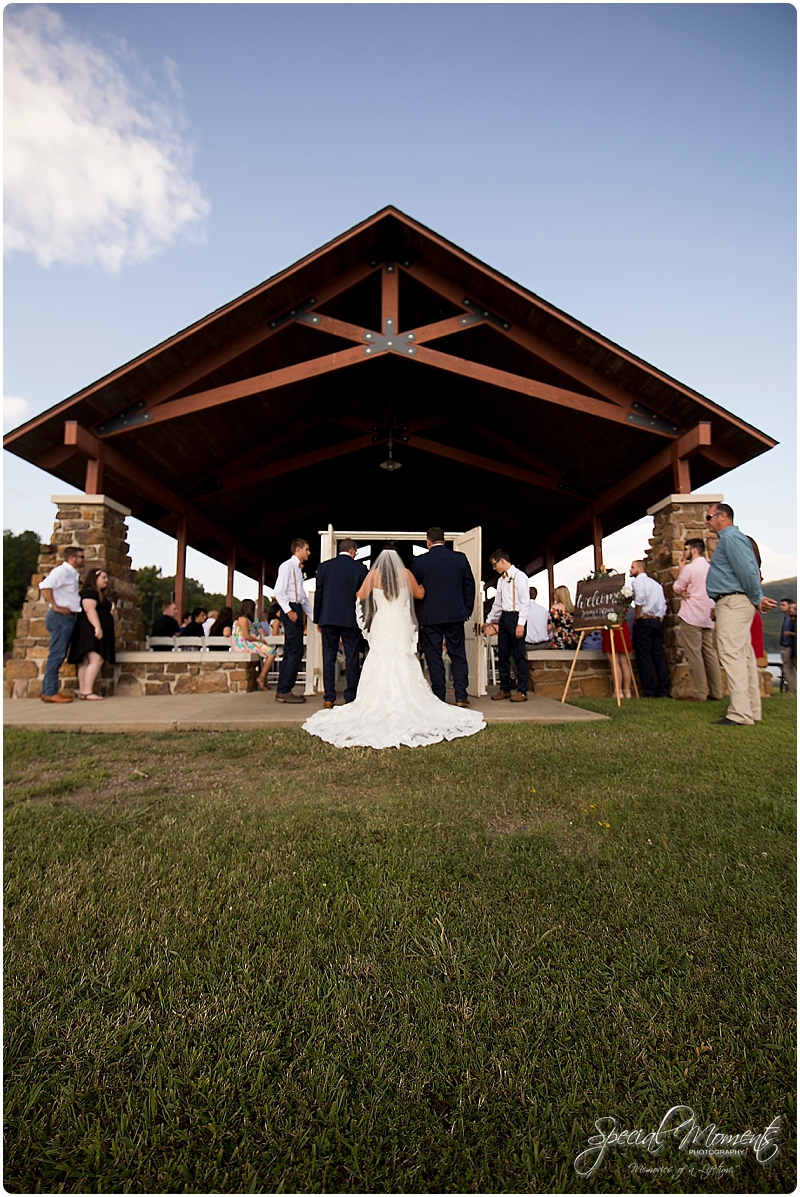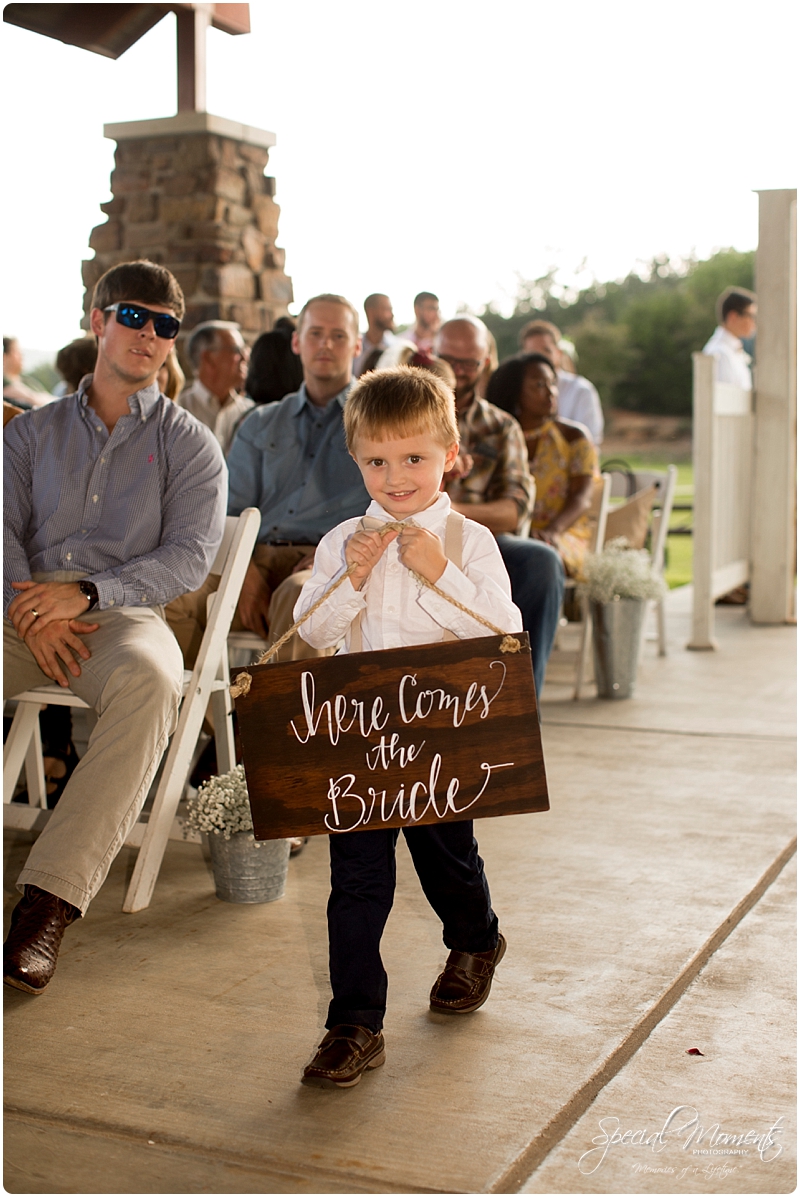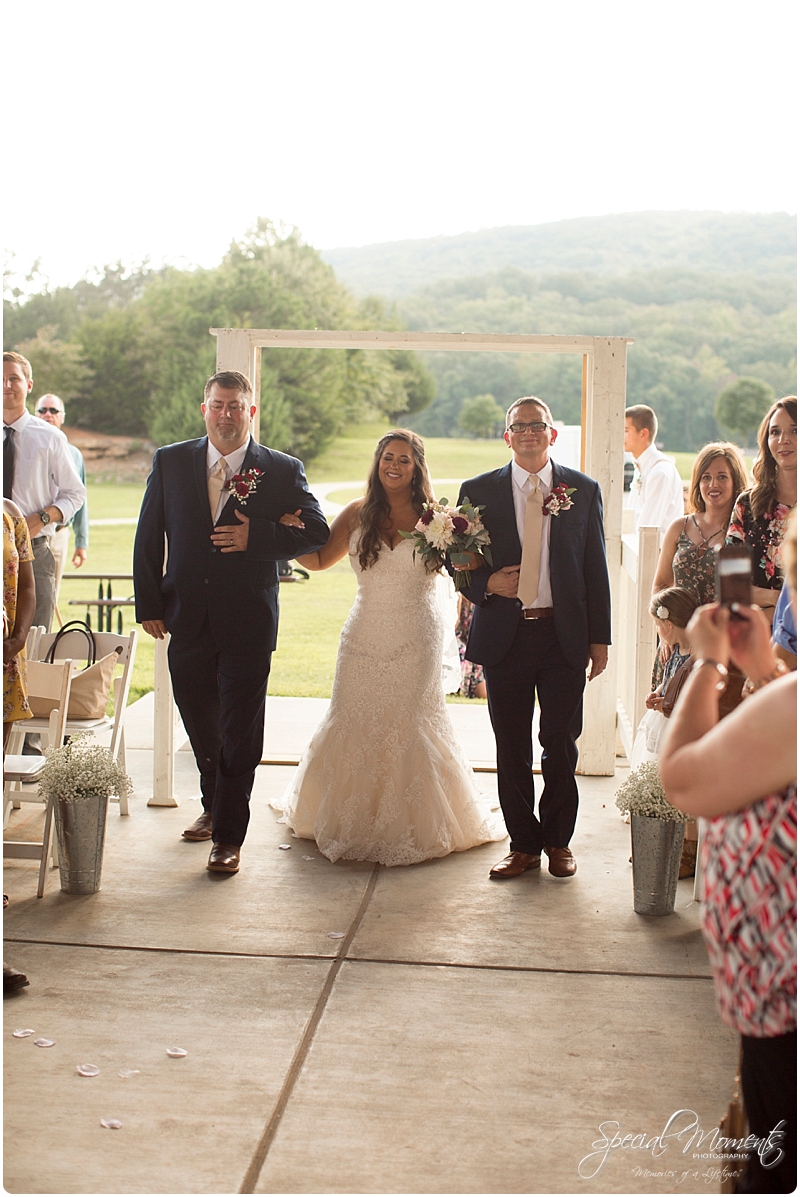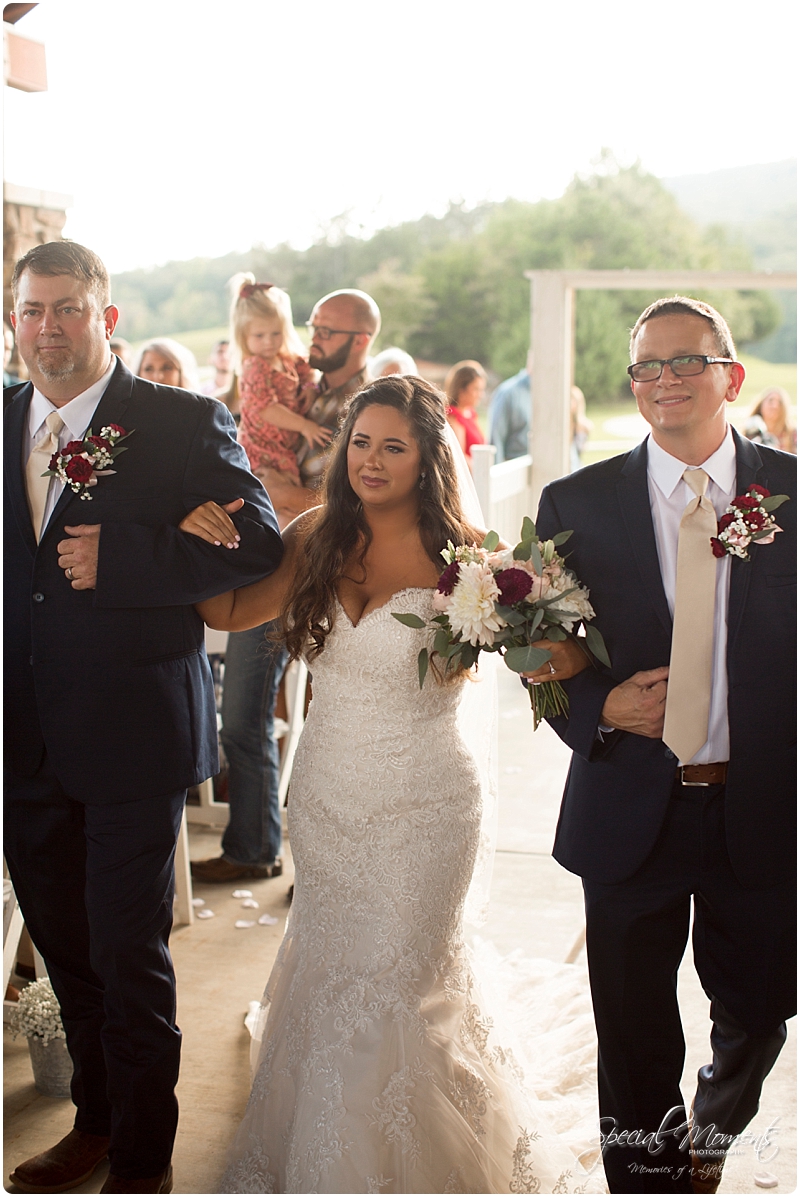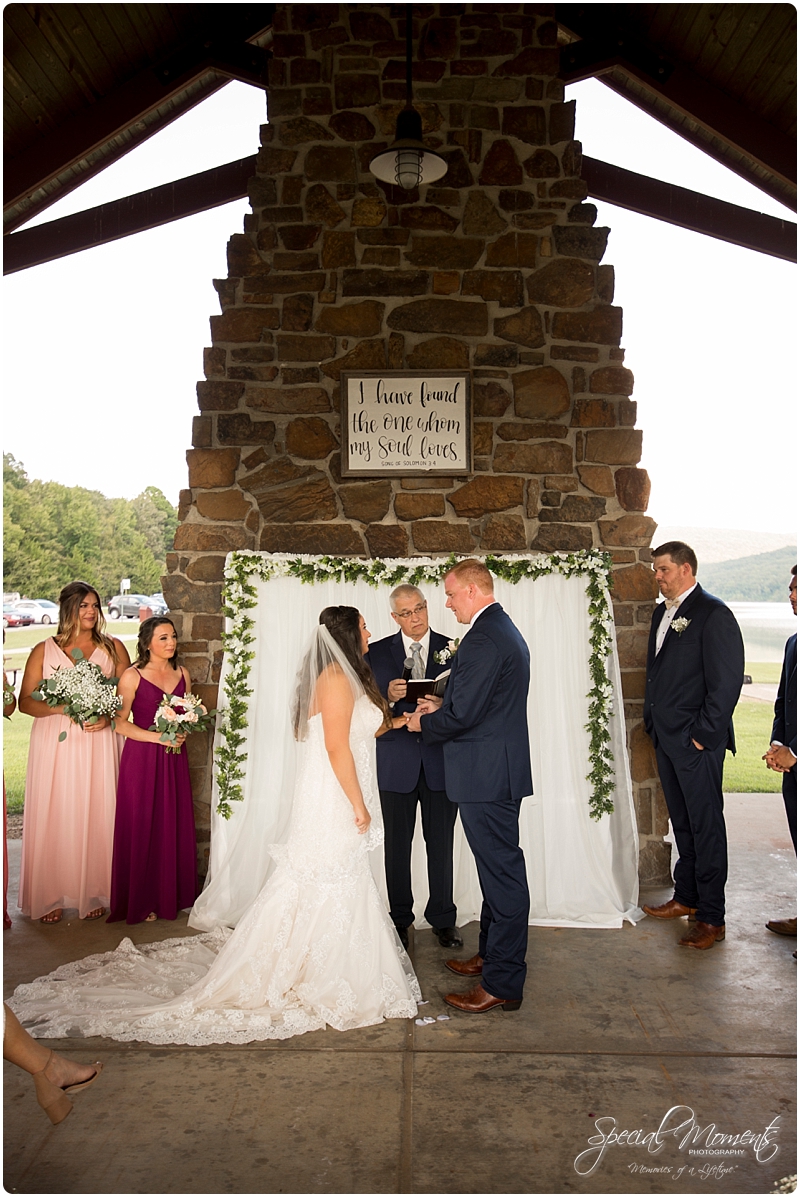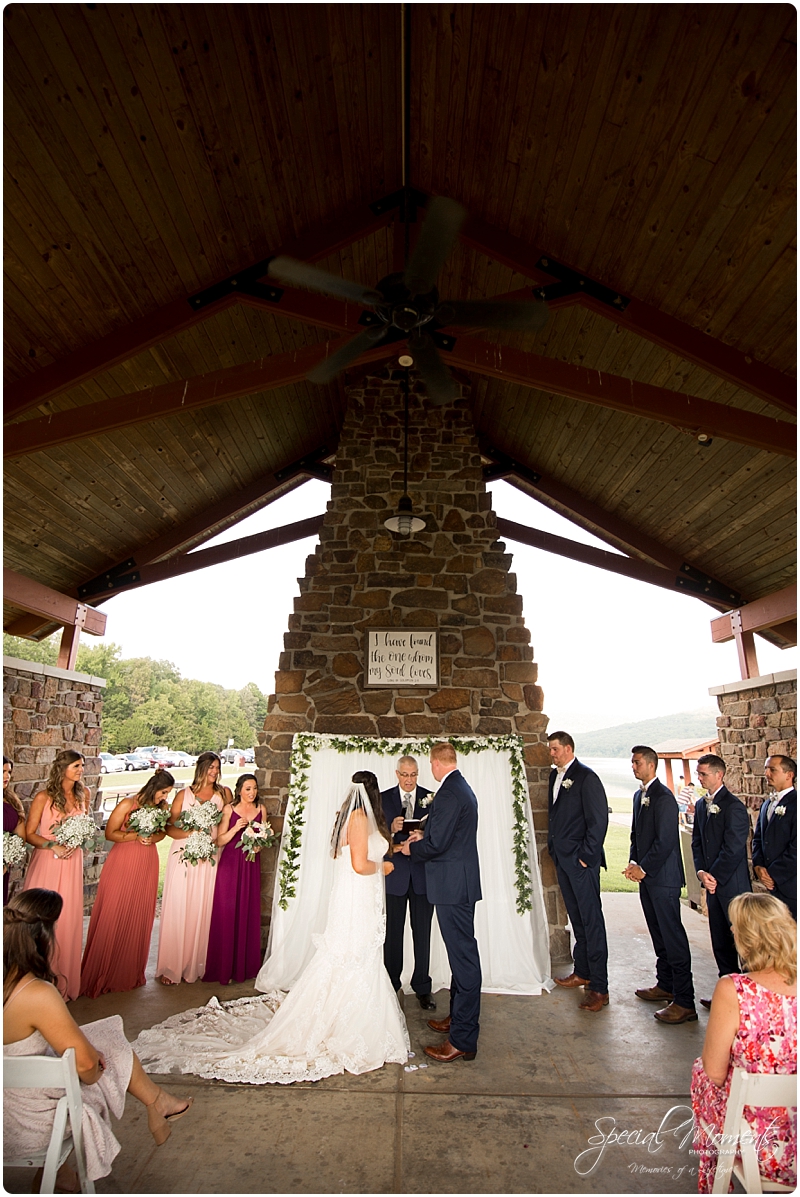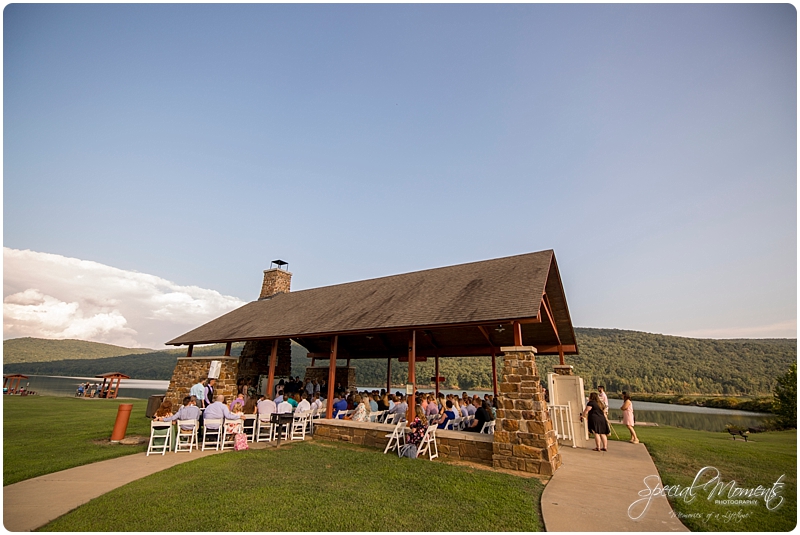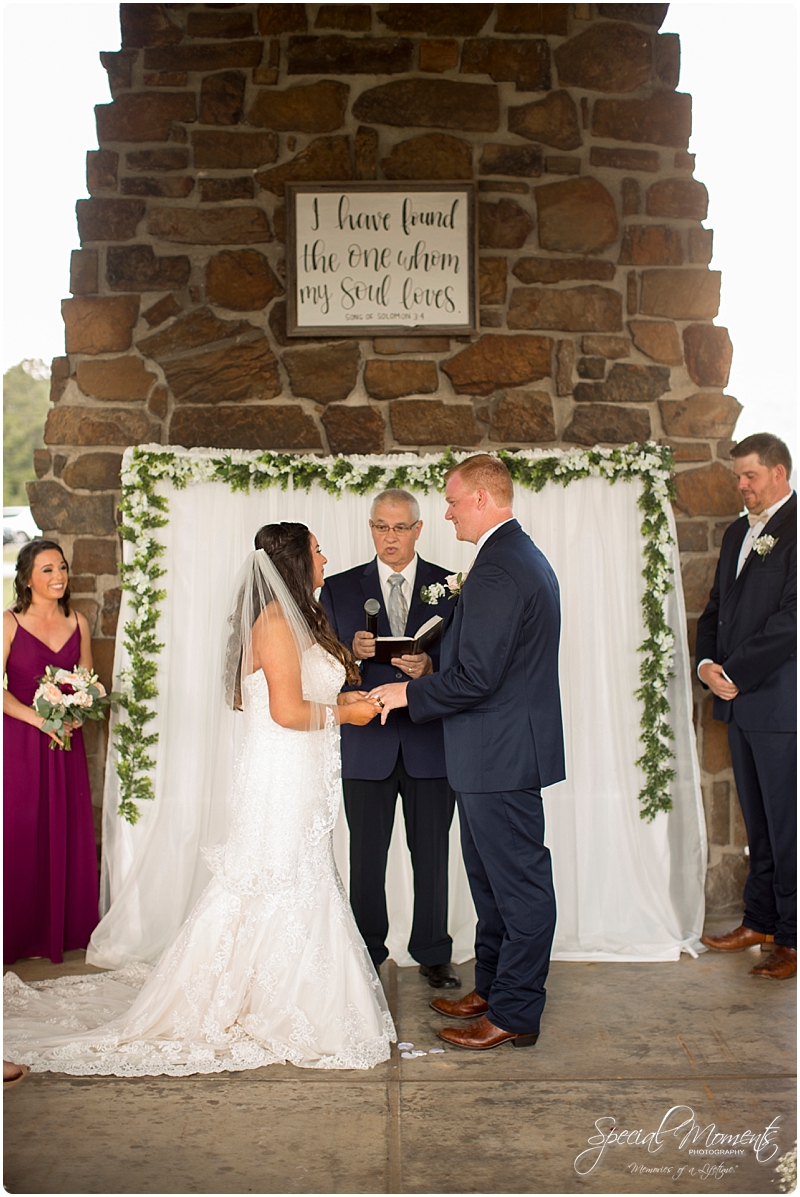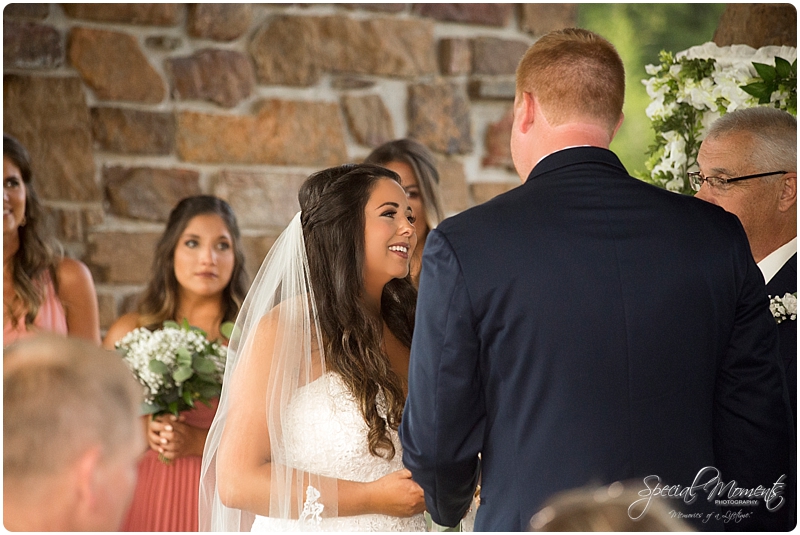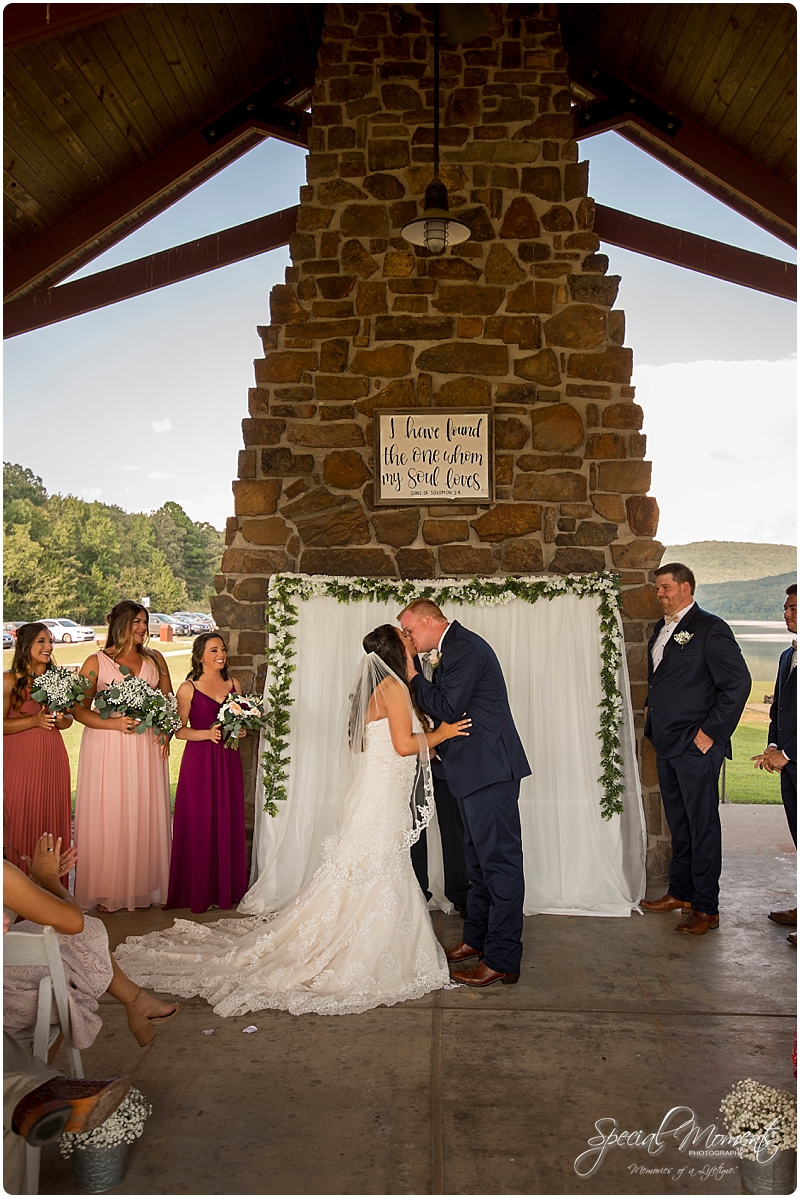 What a beautiful ceremony right?  Here's our gorgeous bridal parties…….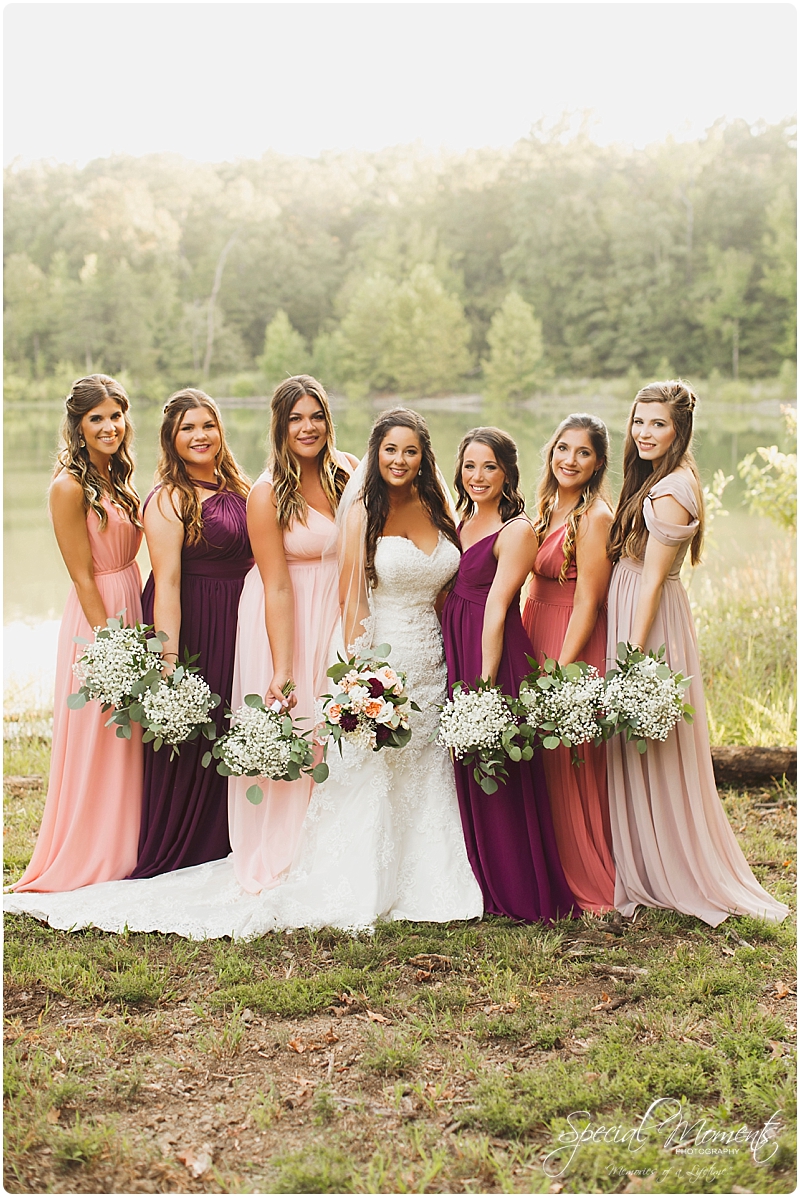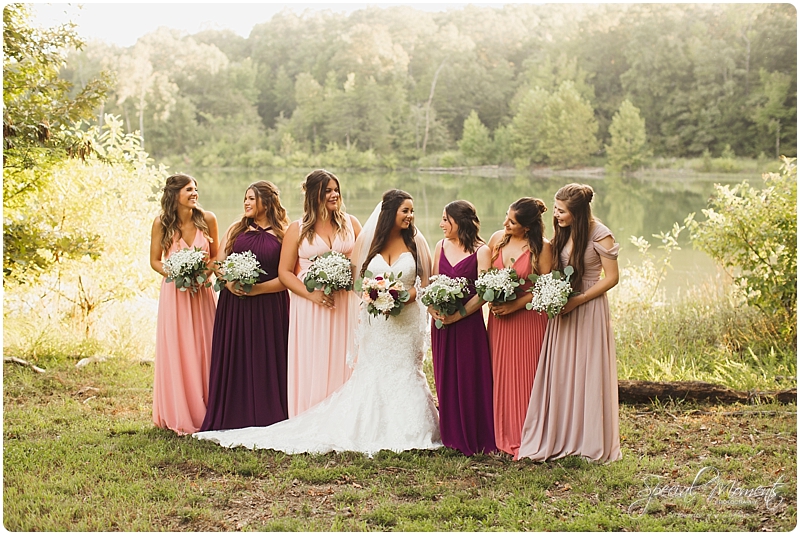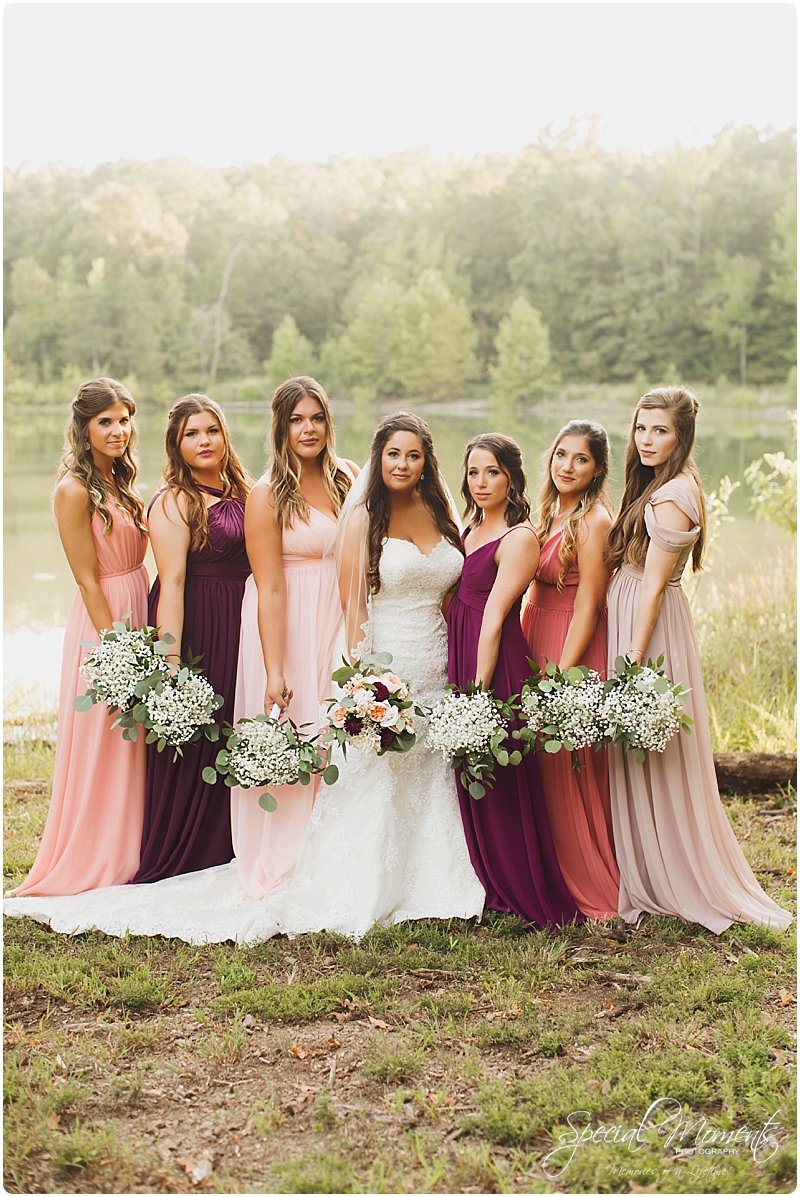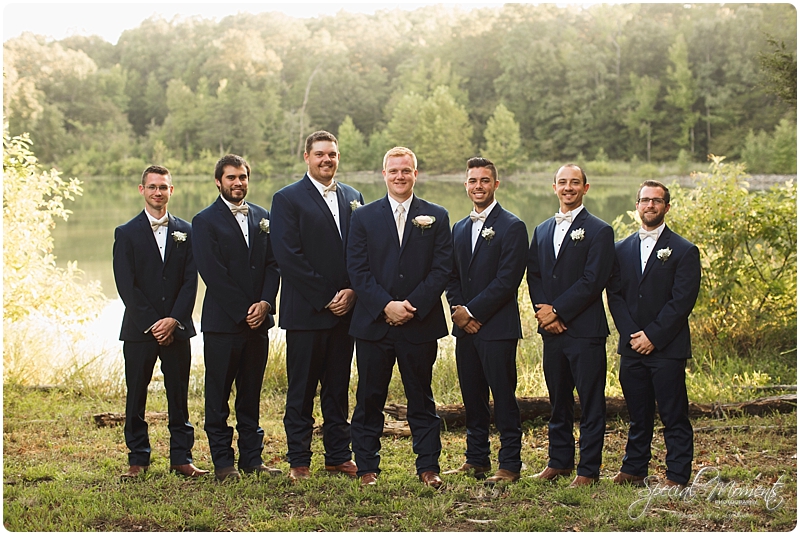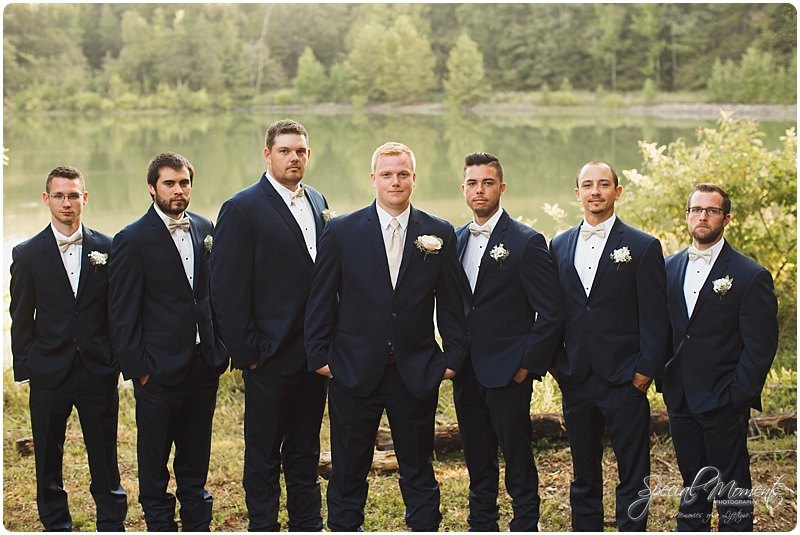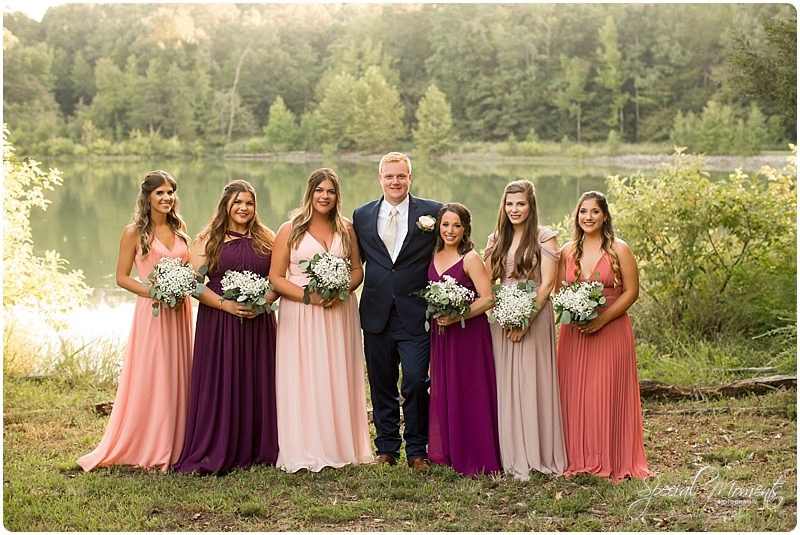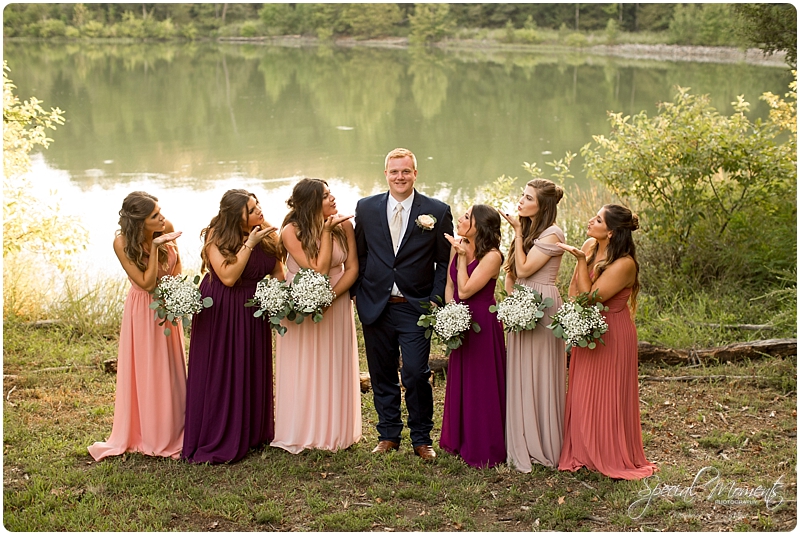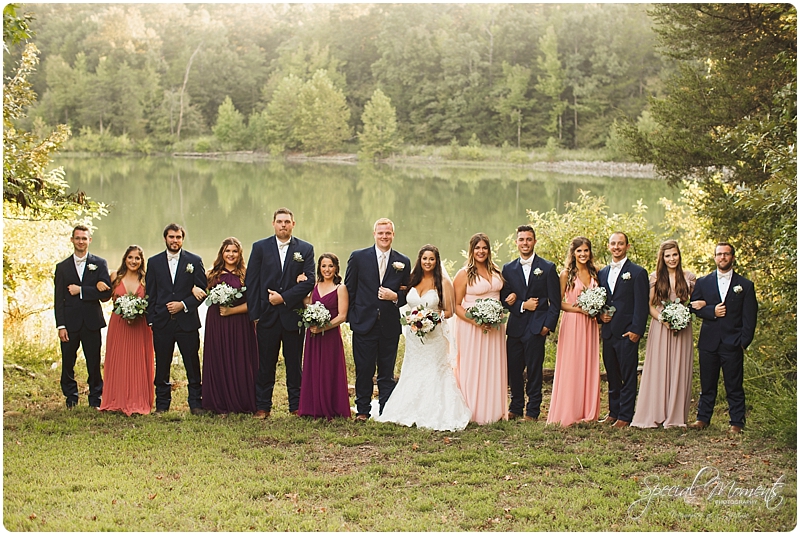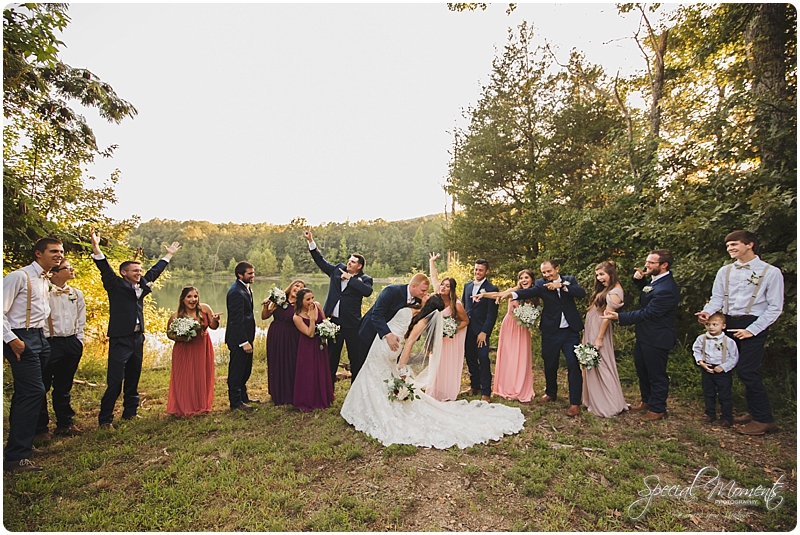 what a gorgeous group right?  Here's some reception details…..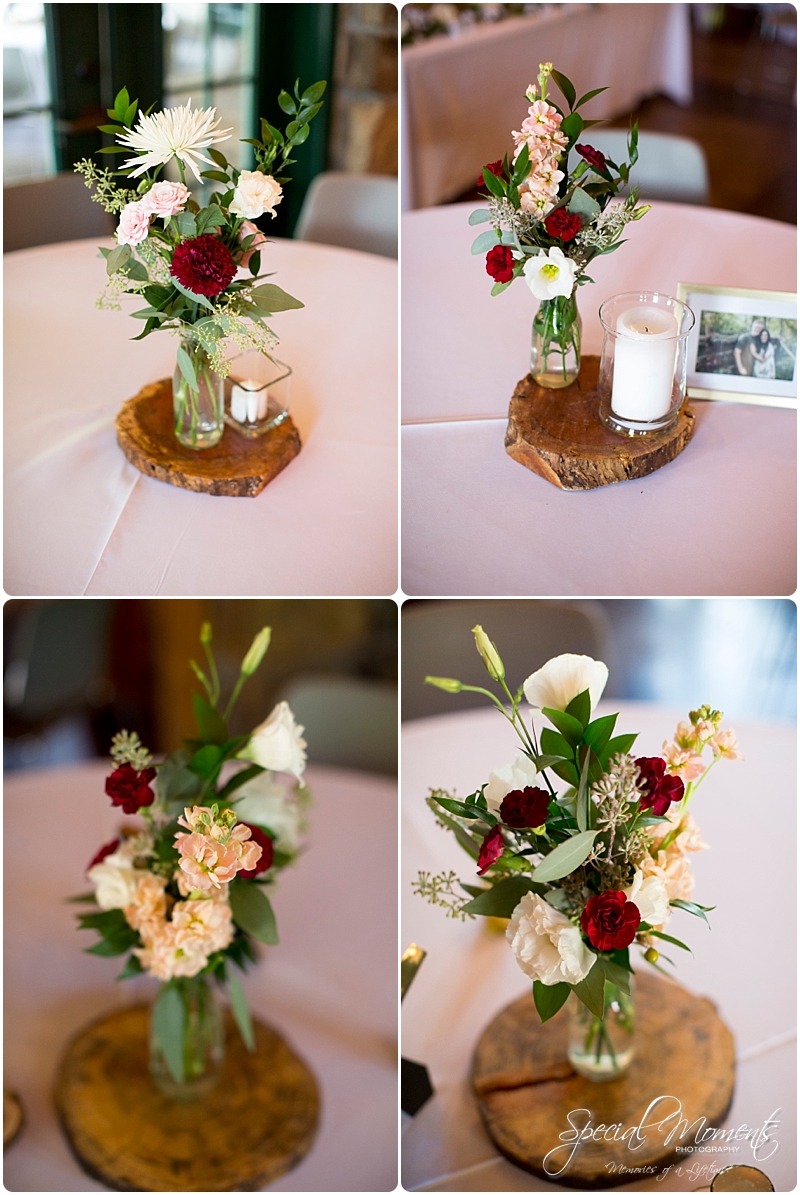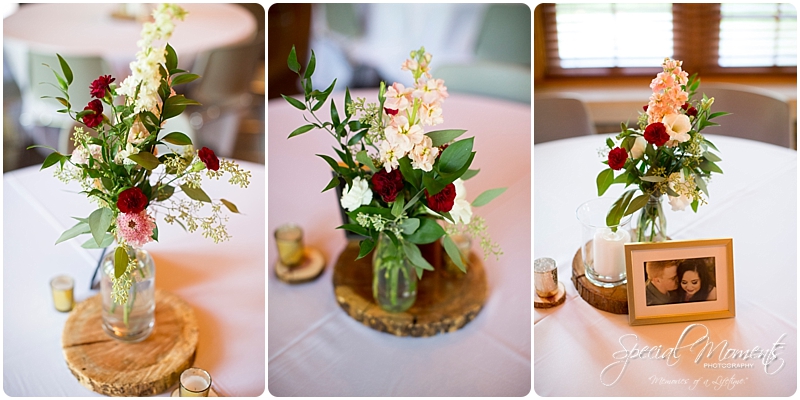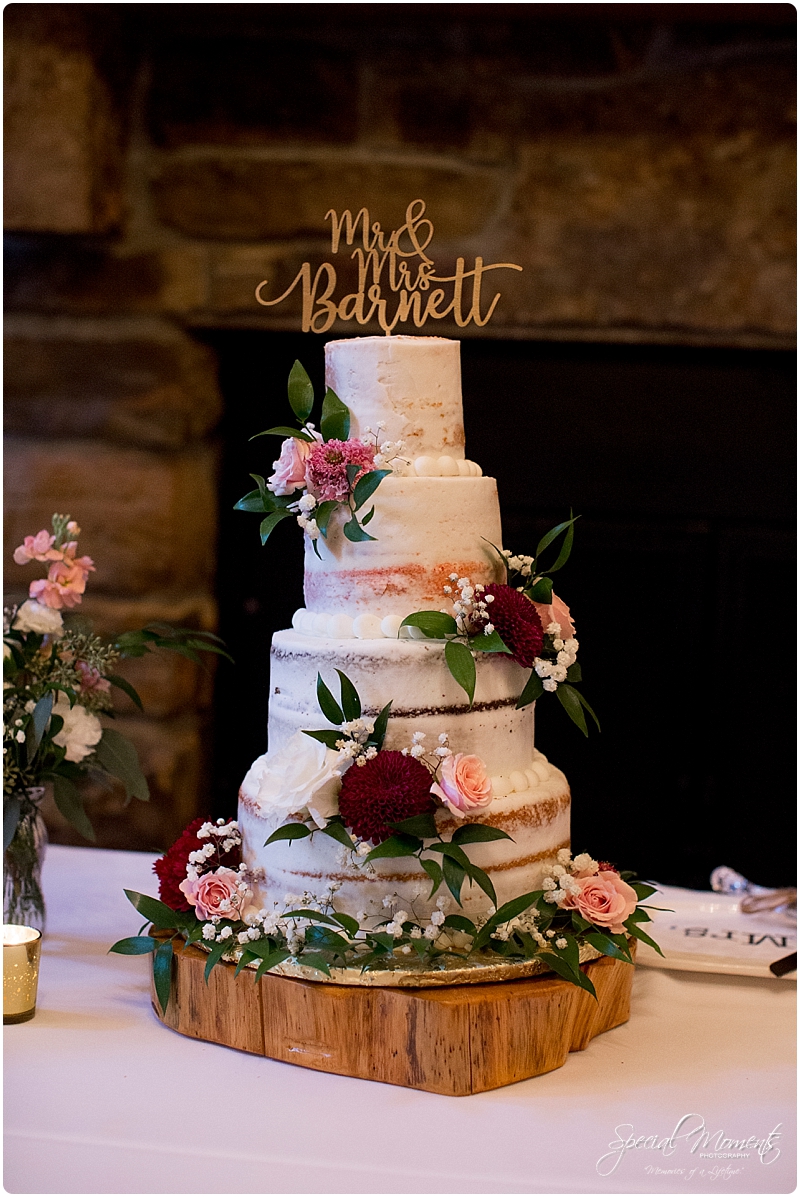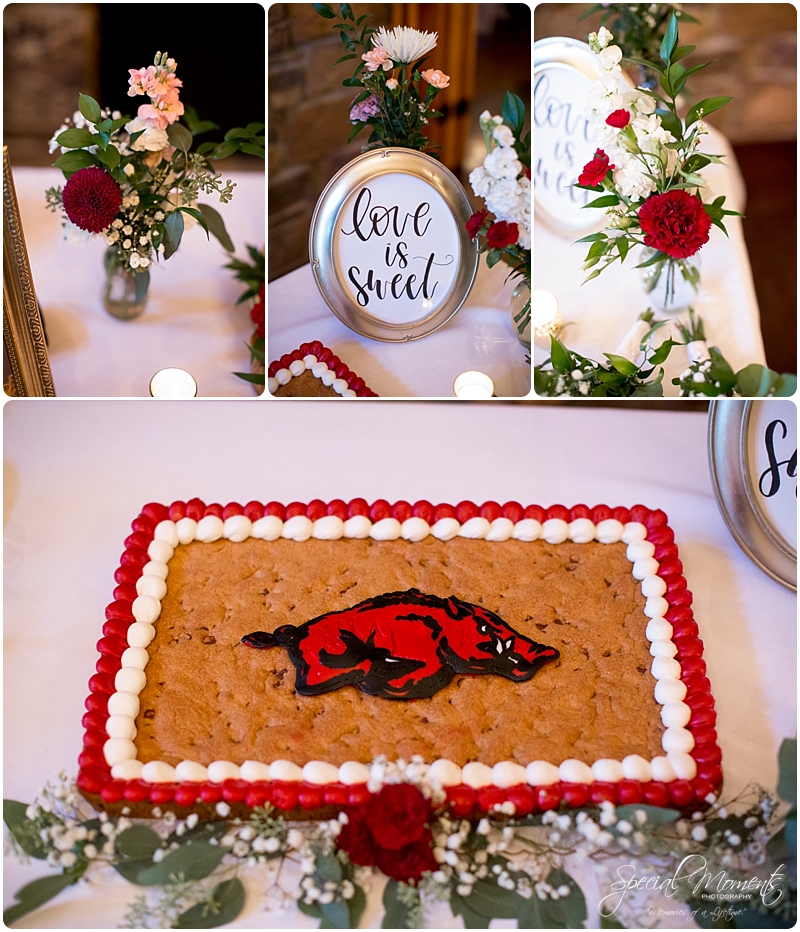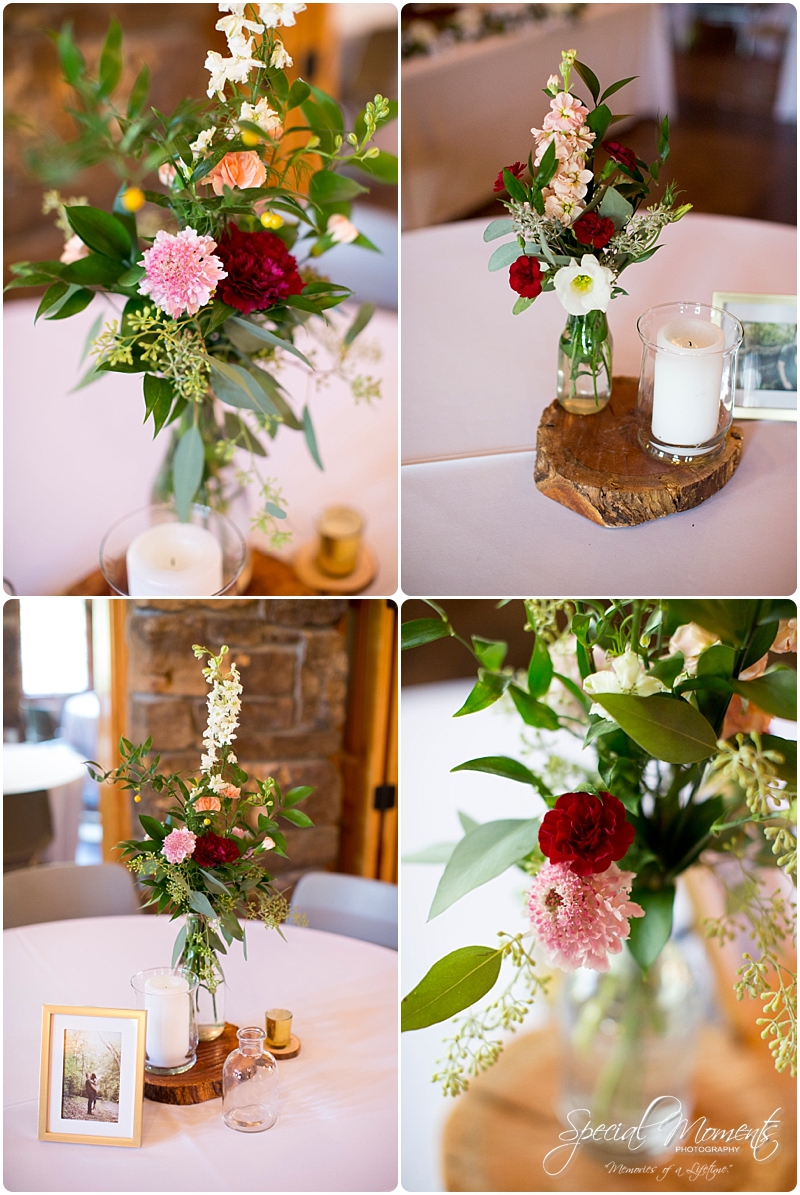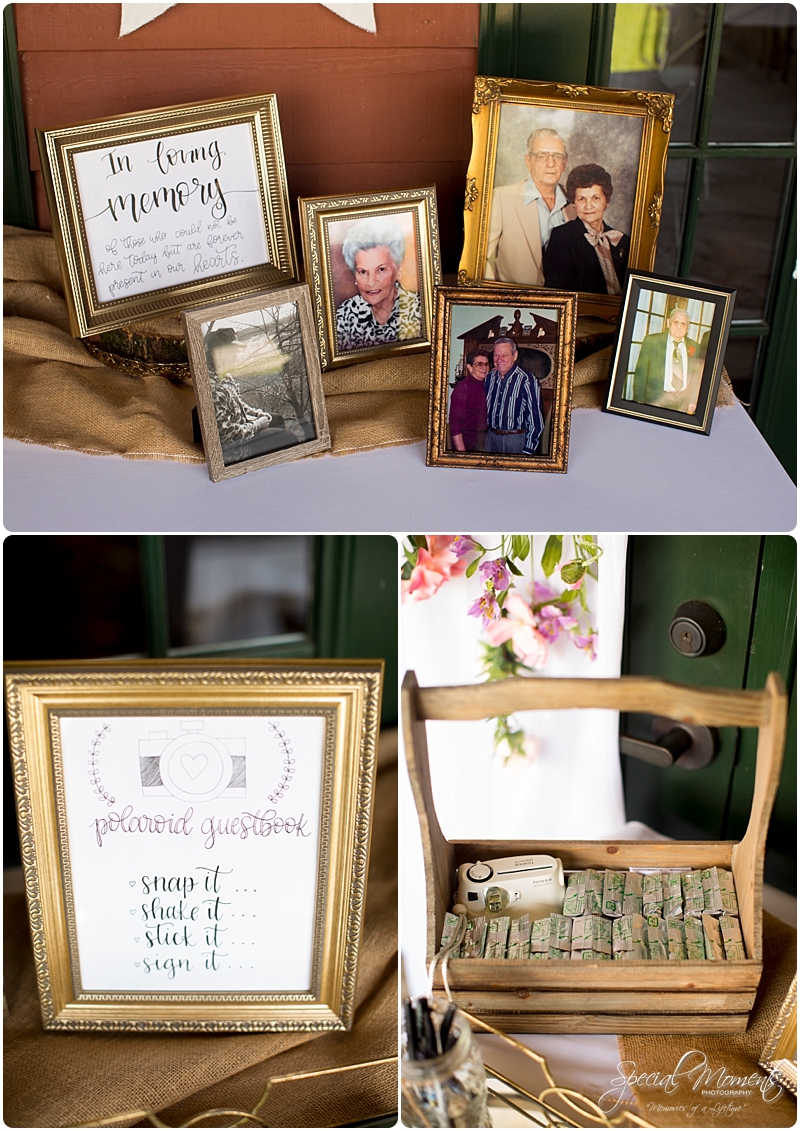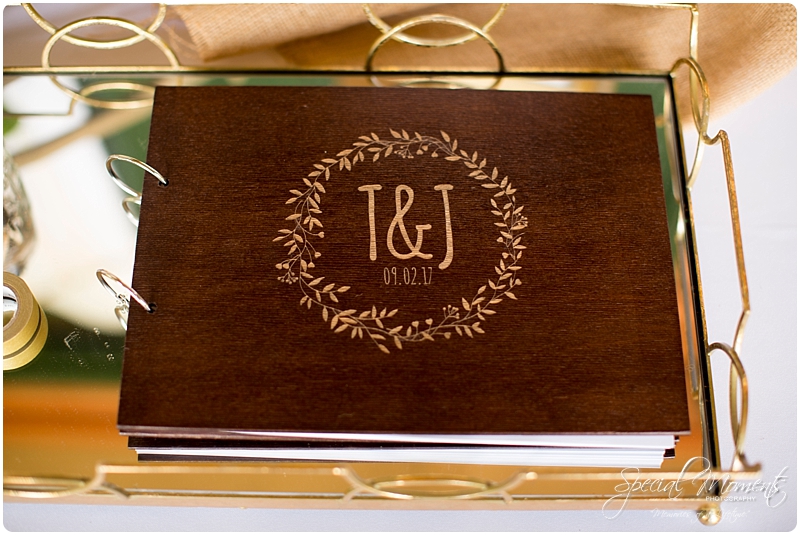 Tiffani's family from Louisiana made us some amazing food…….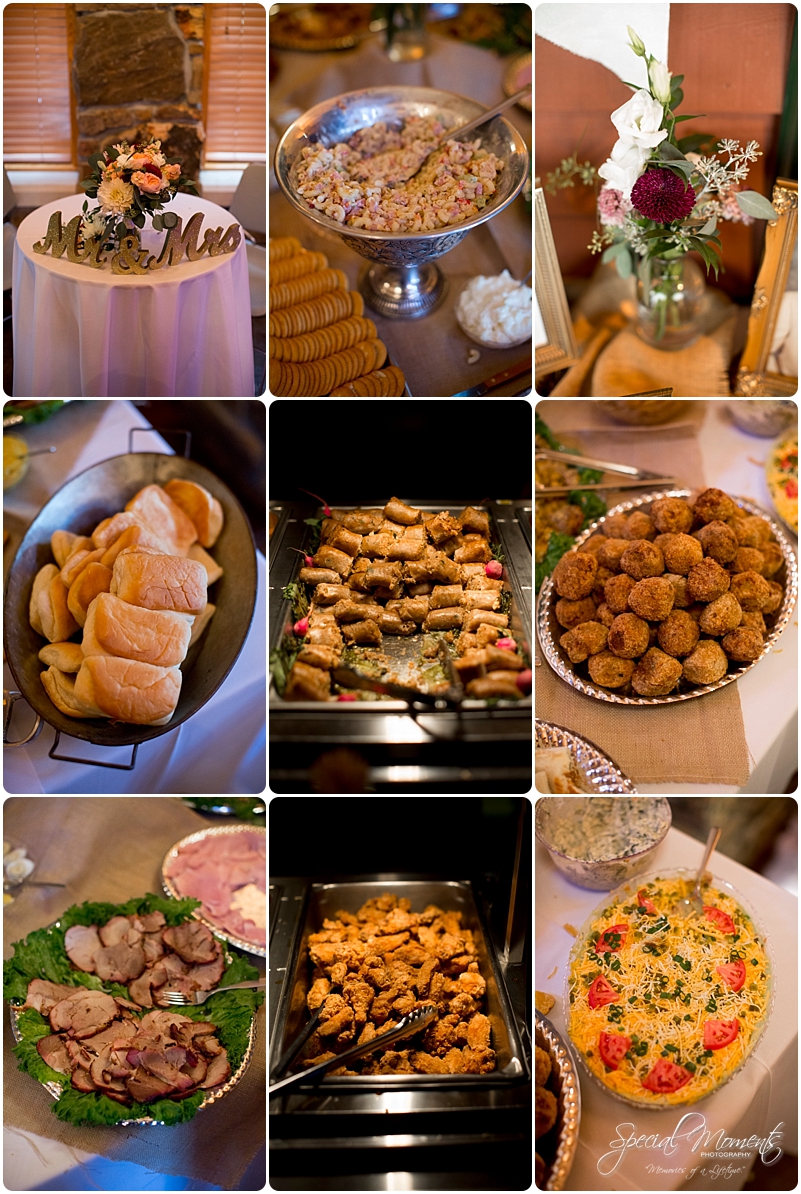 A couple favorites from the first dance……..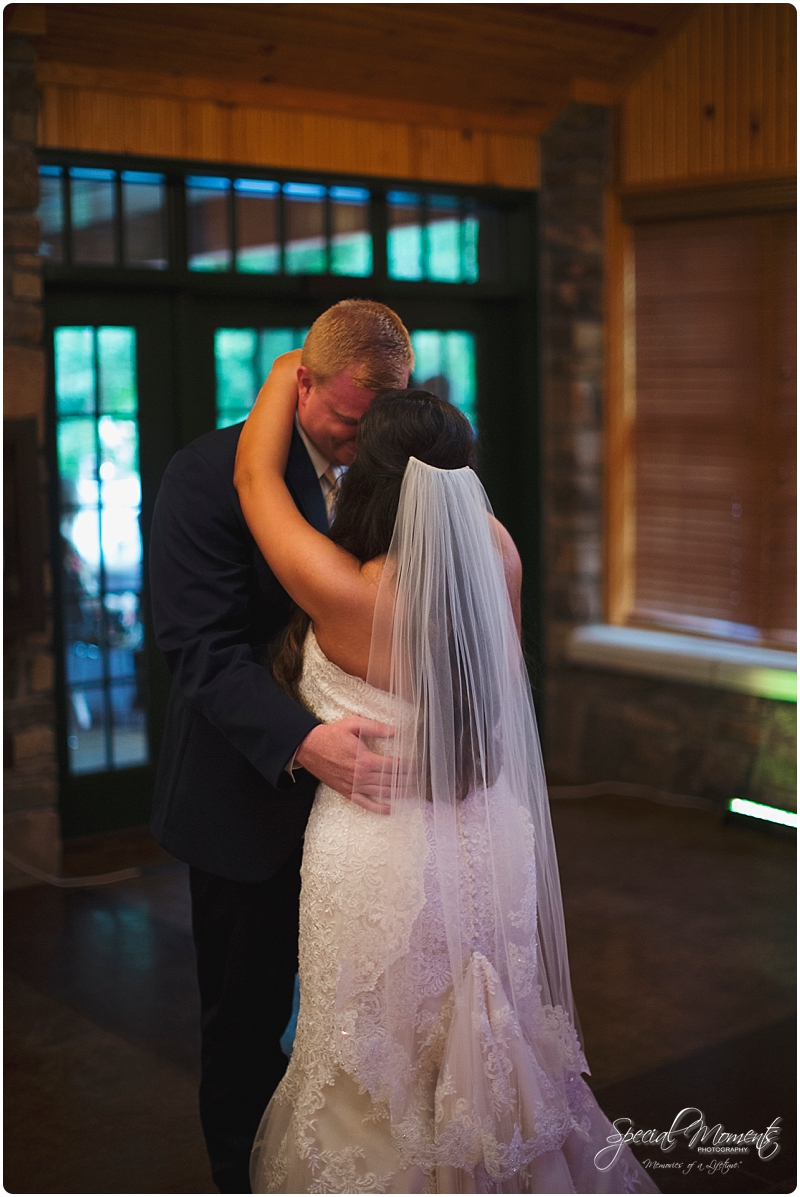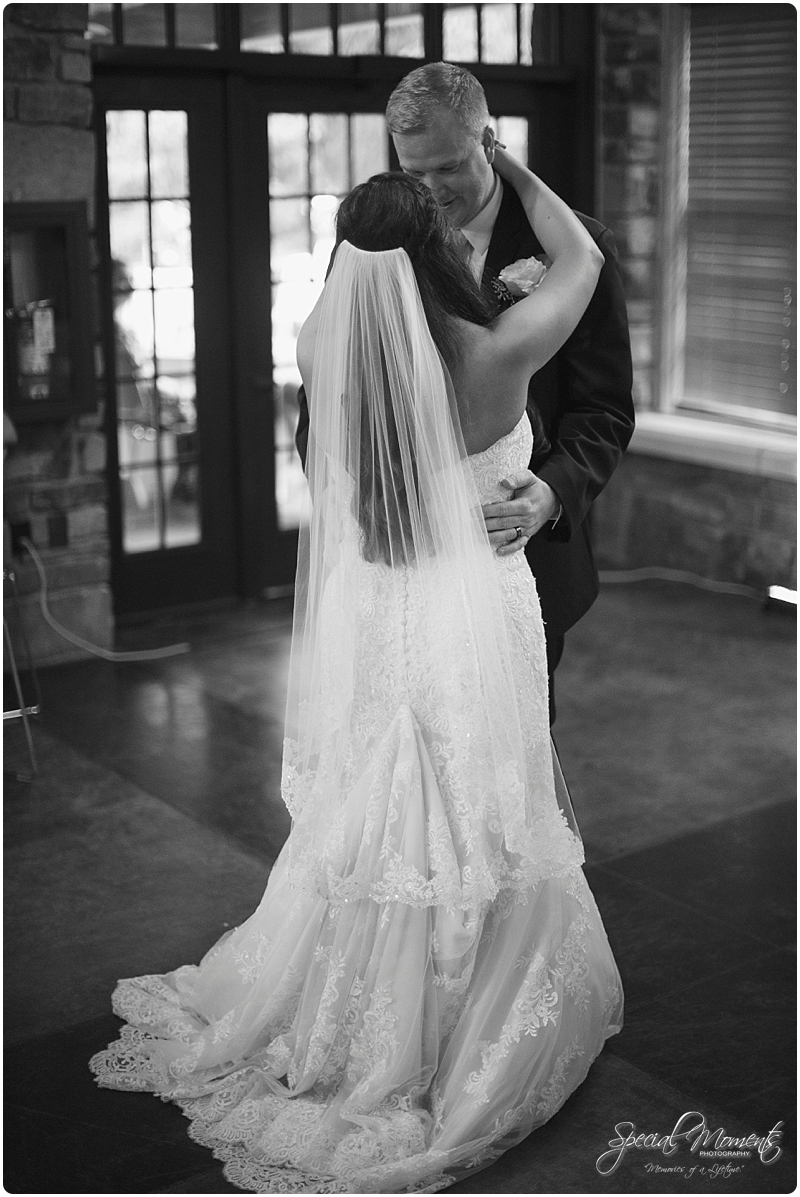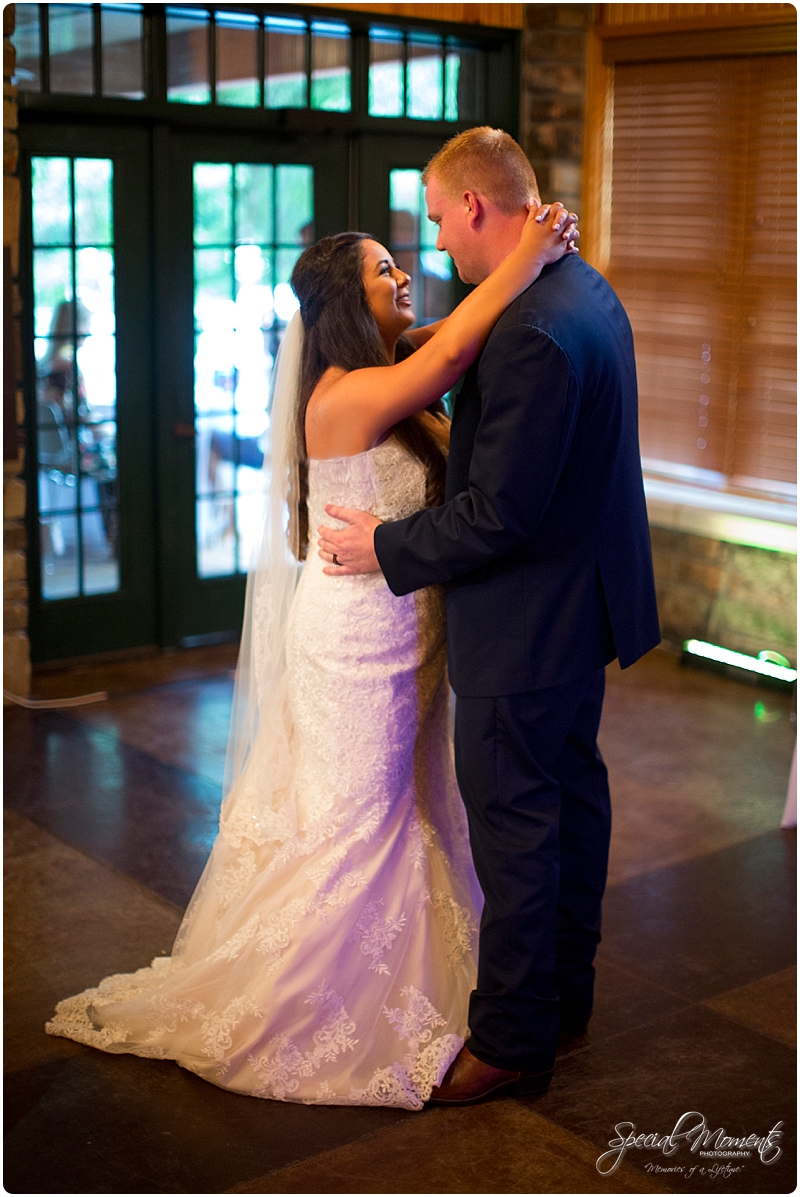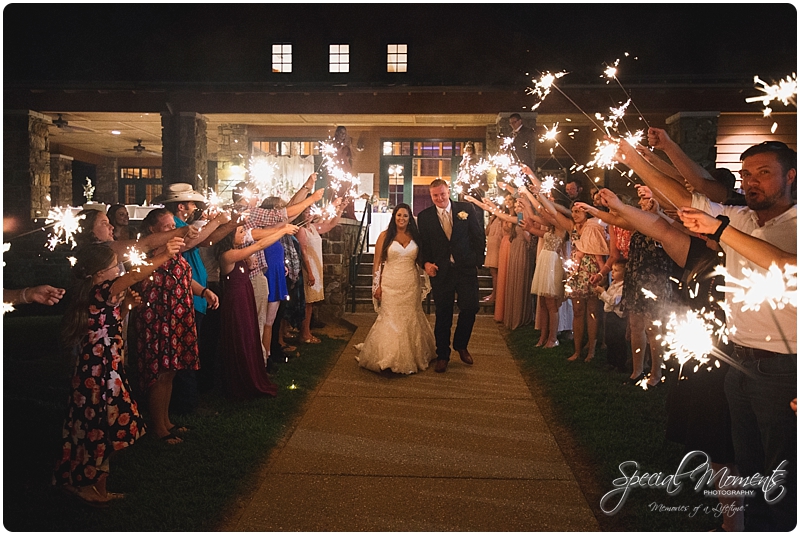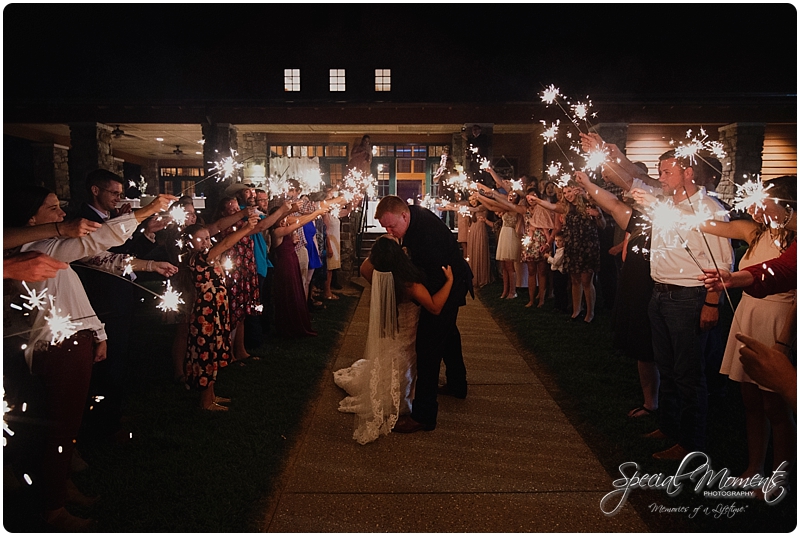 What a beautiful Wedding……. Here's our favorite portraits……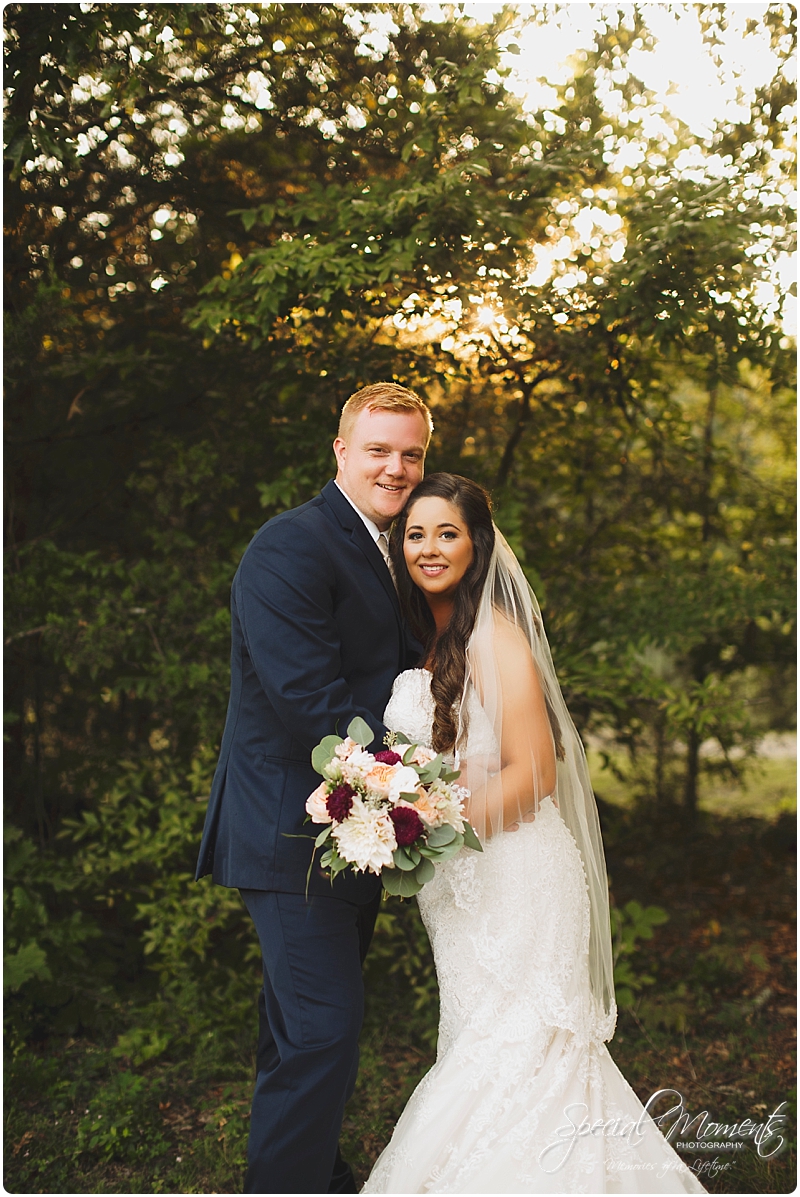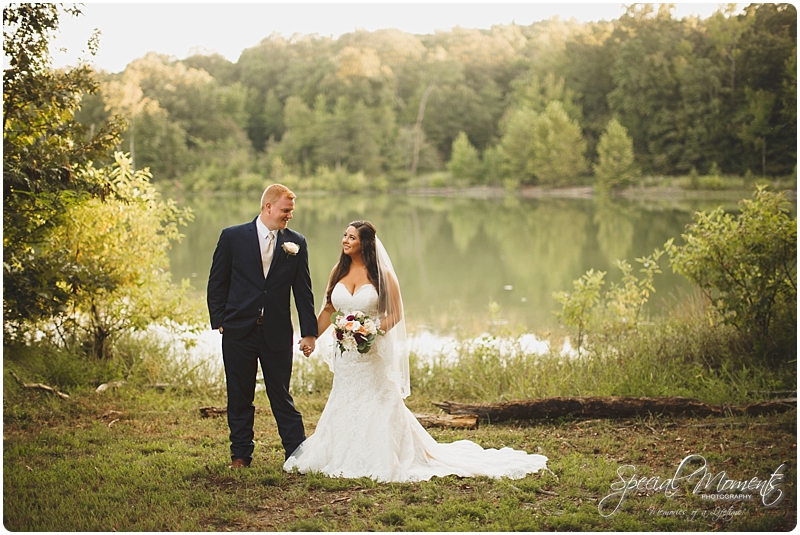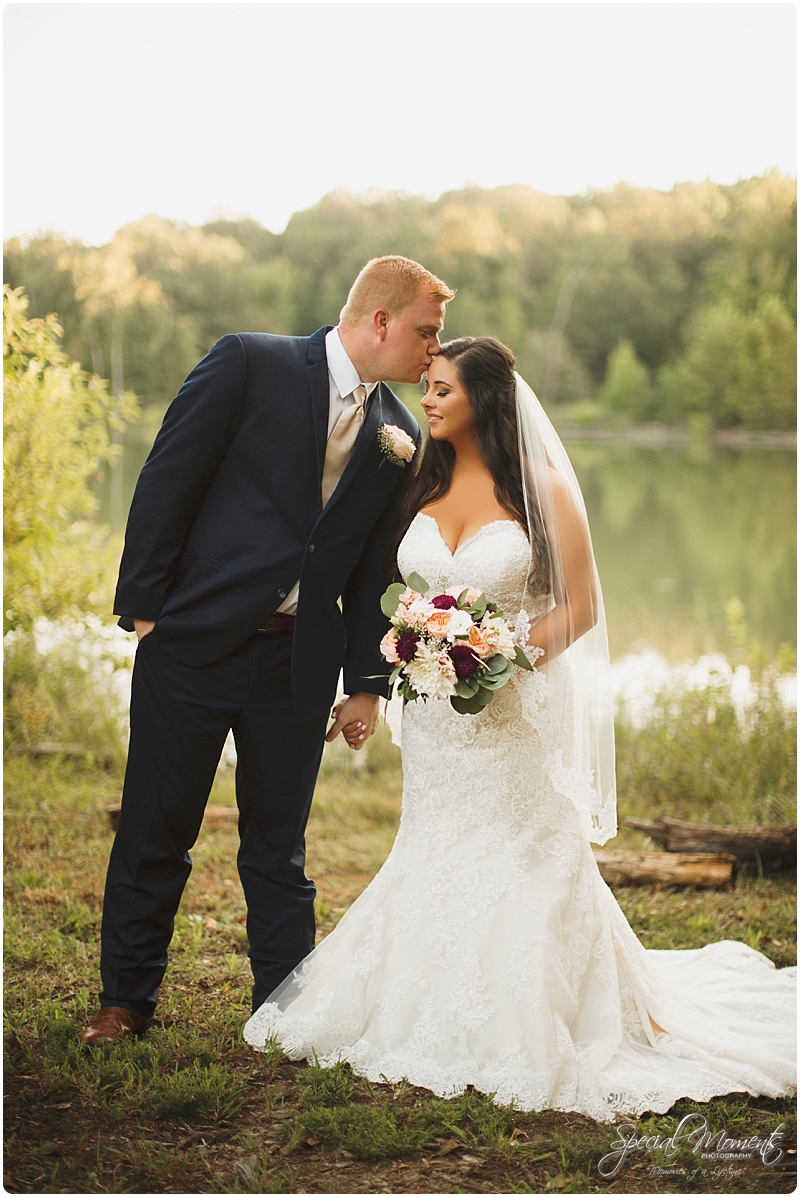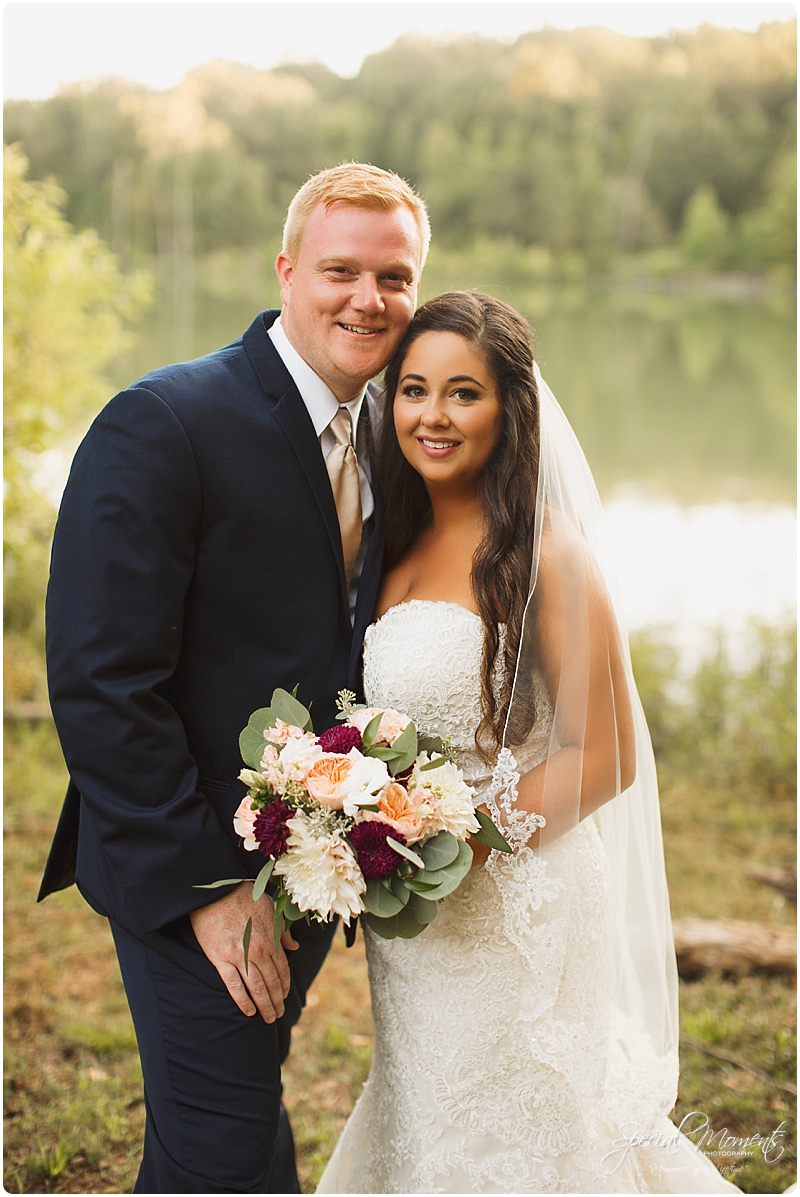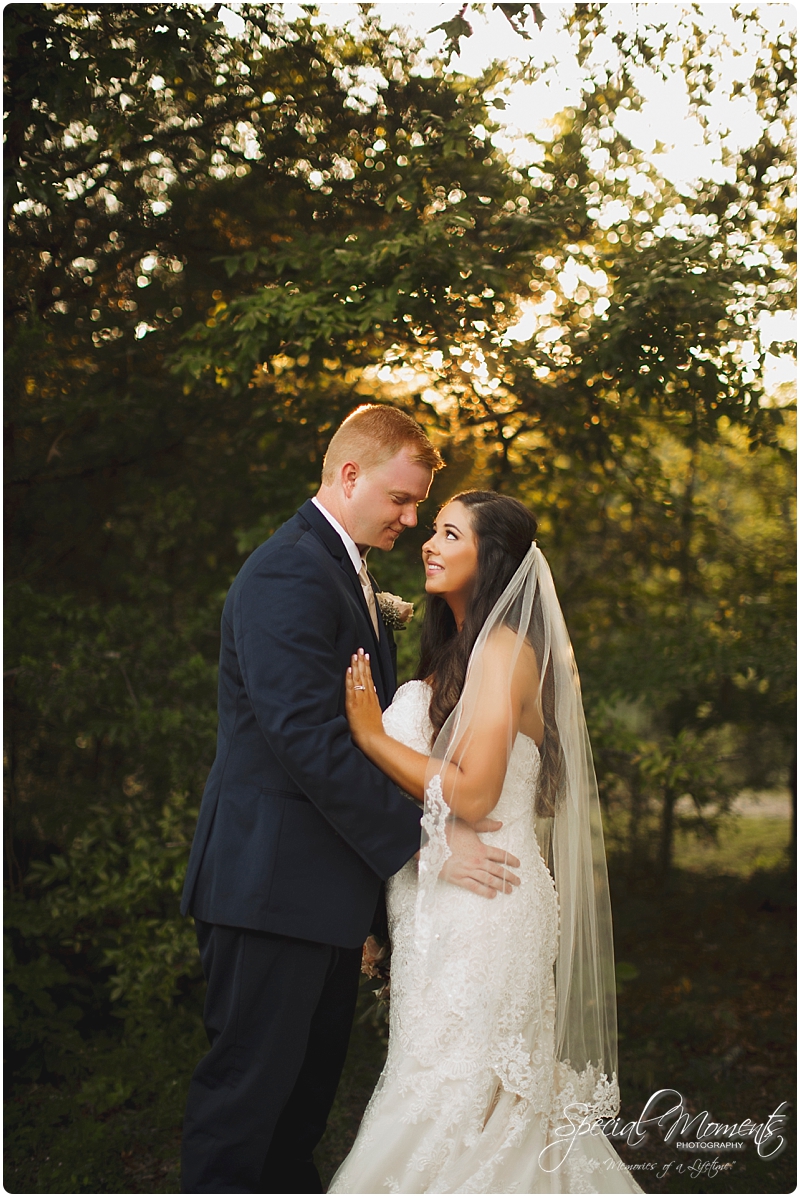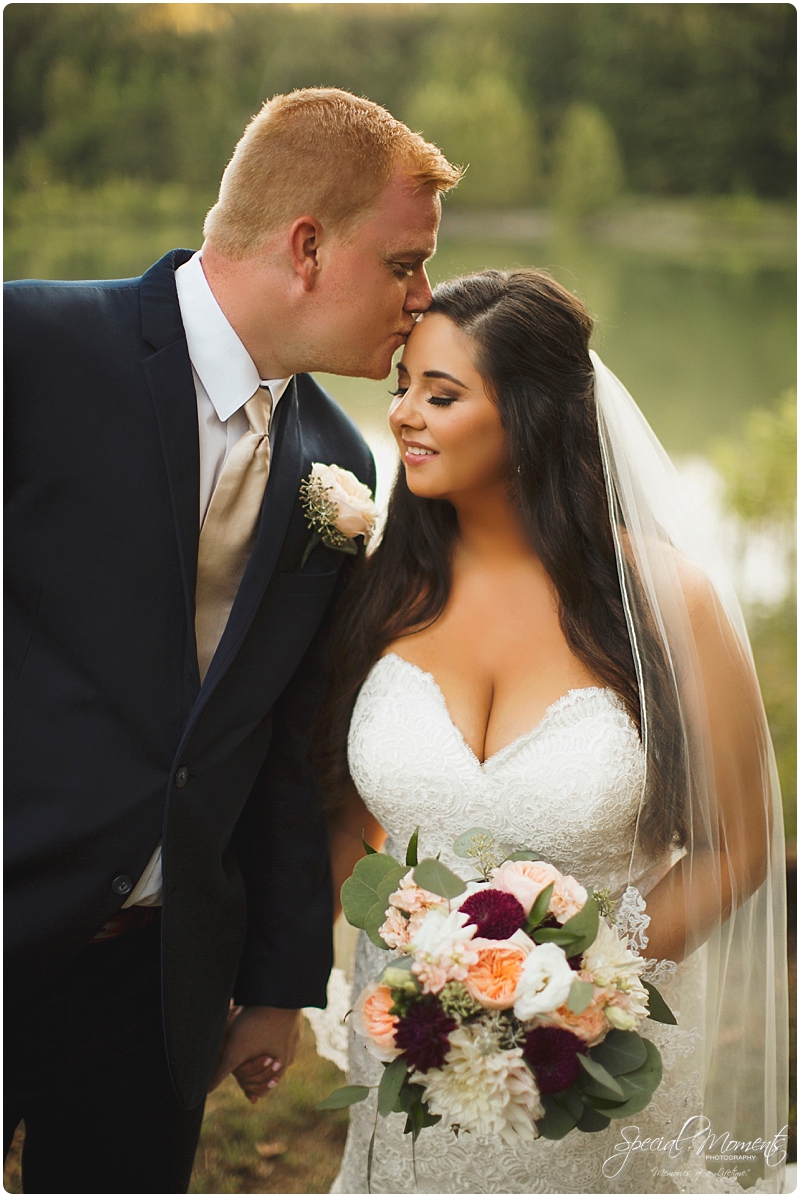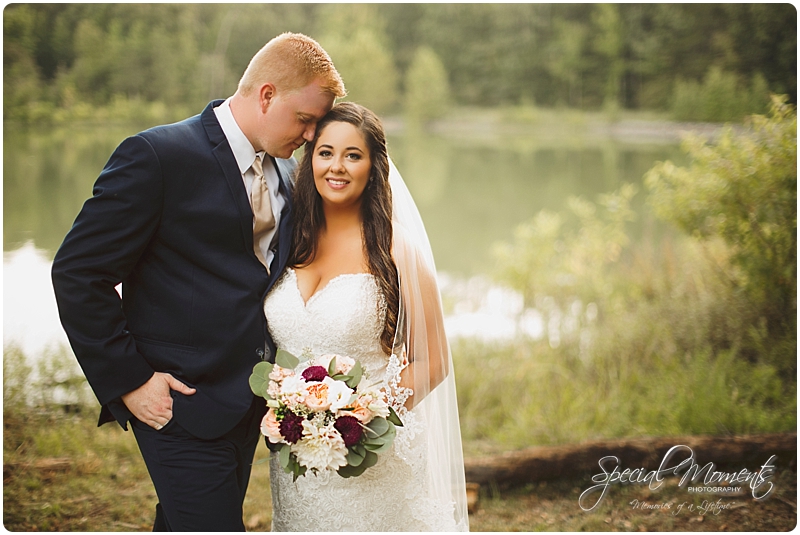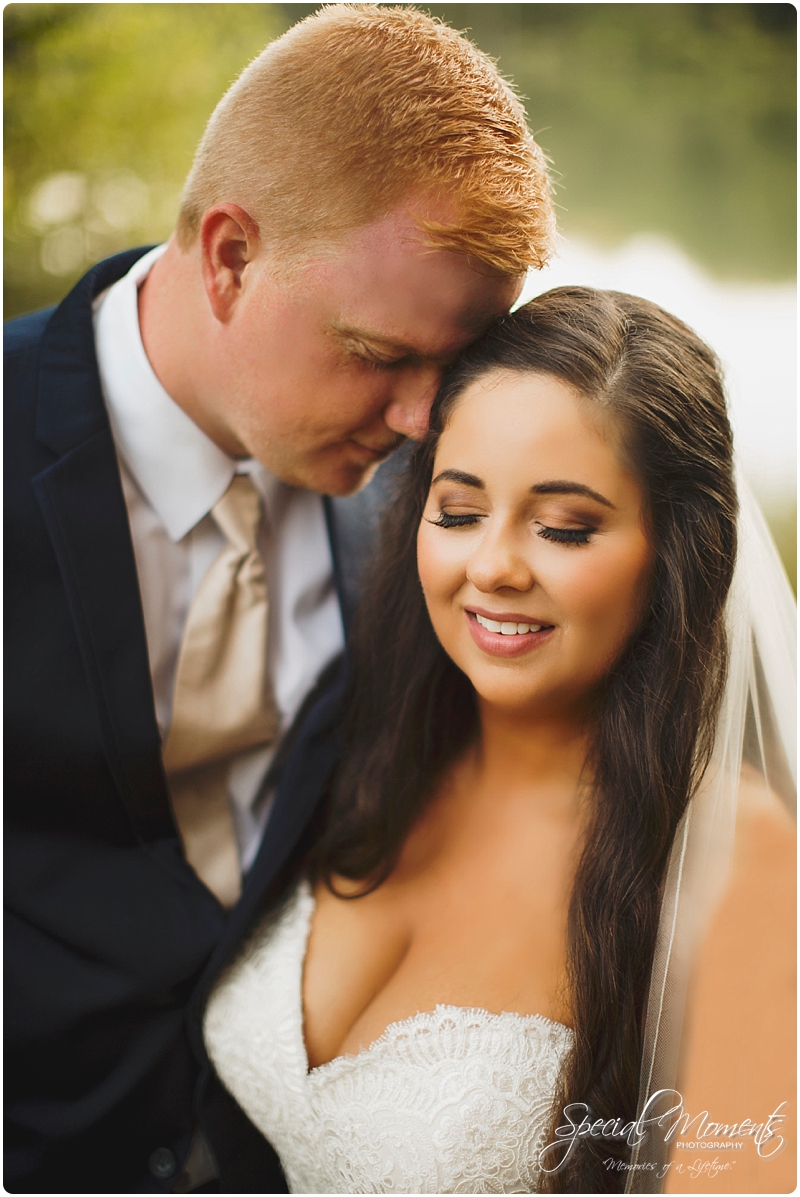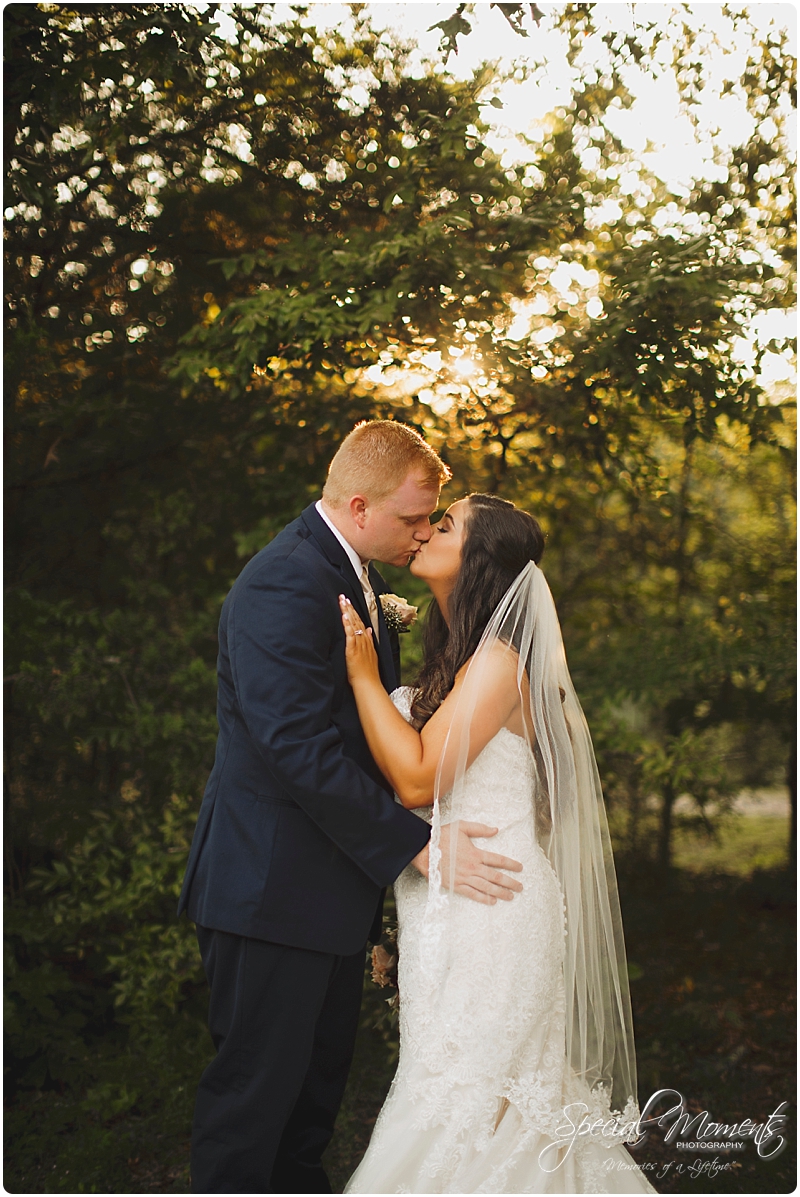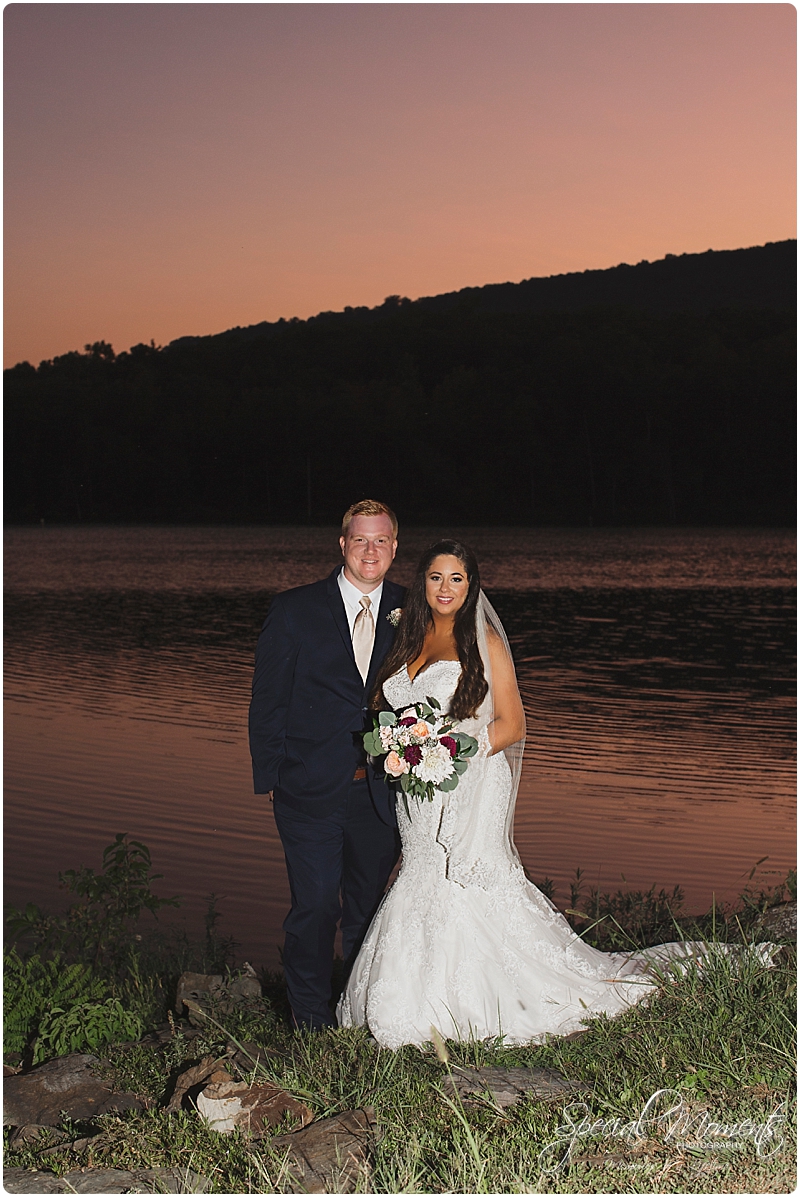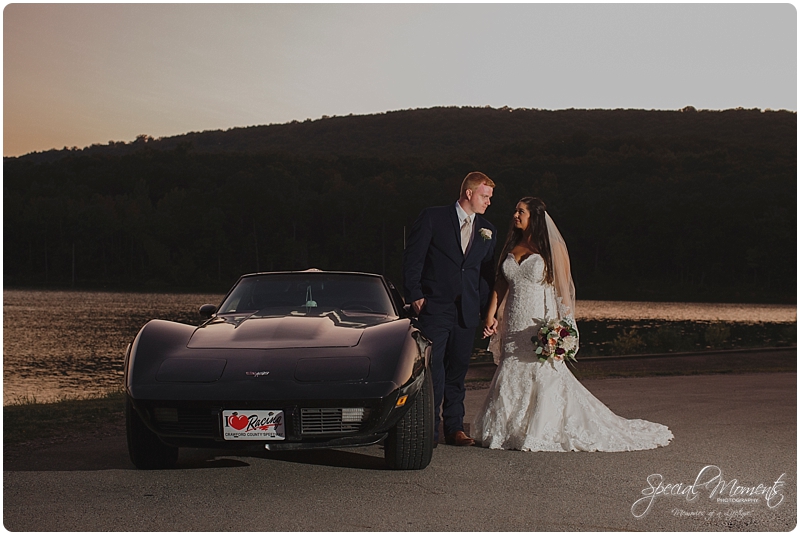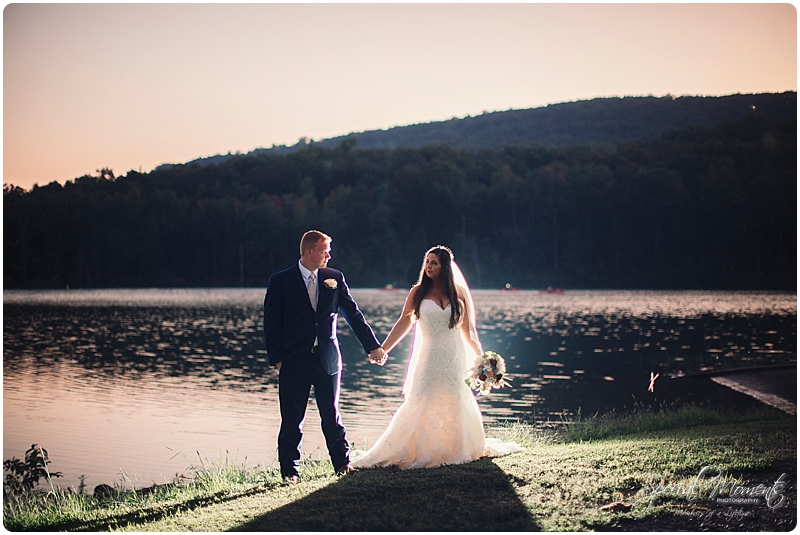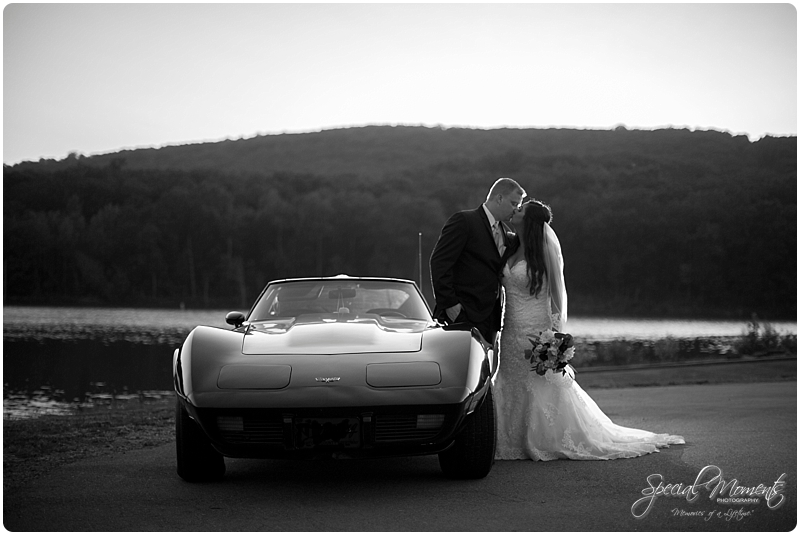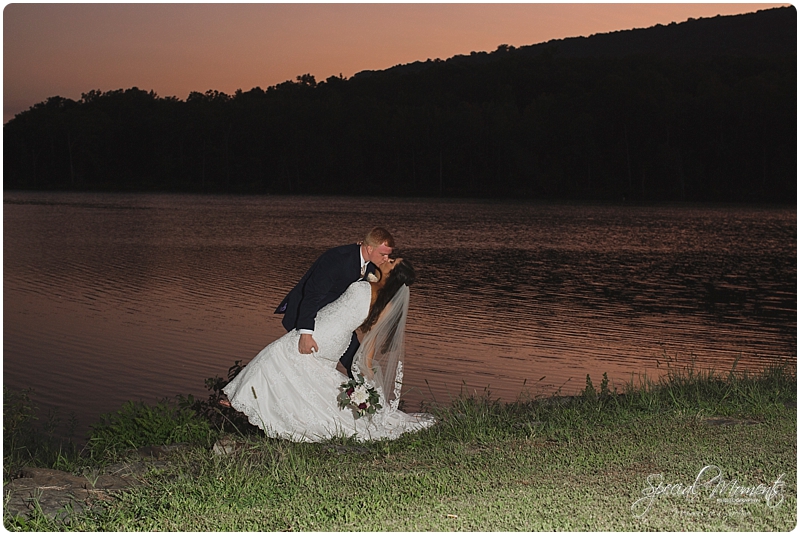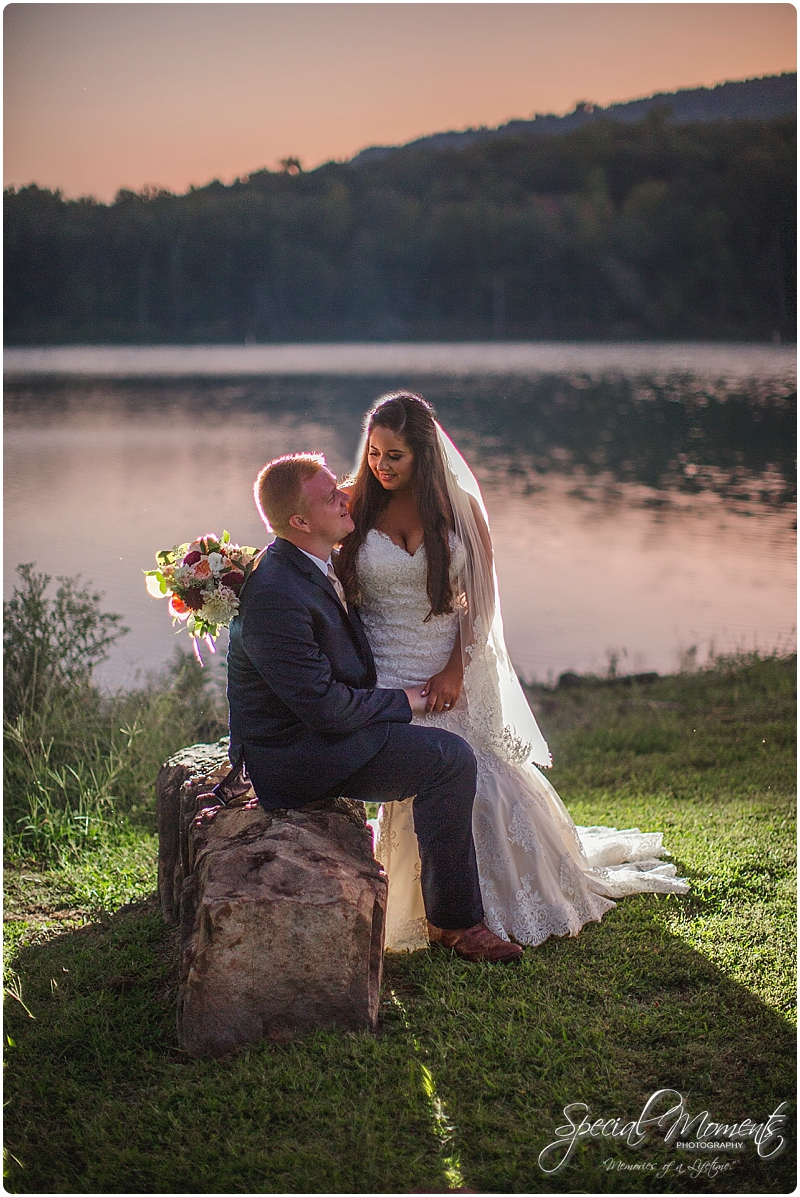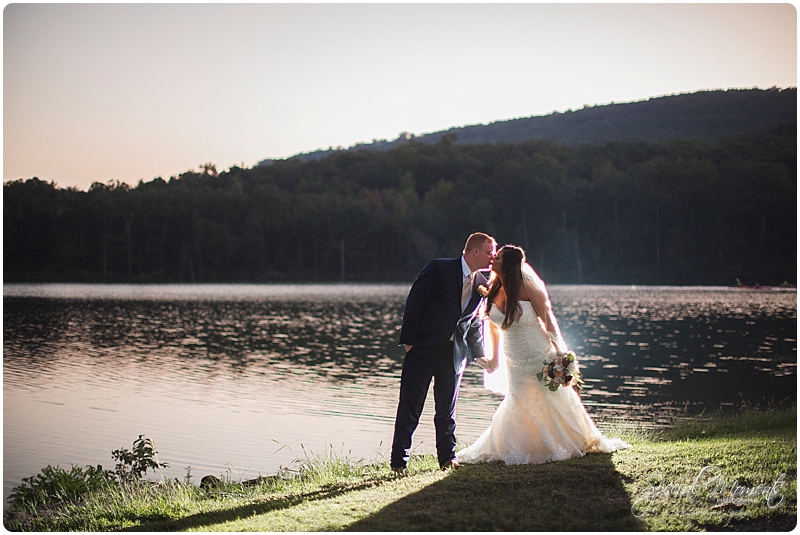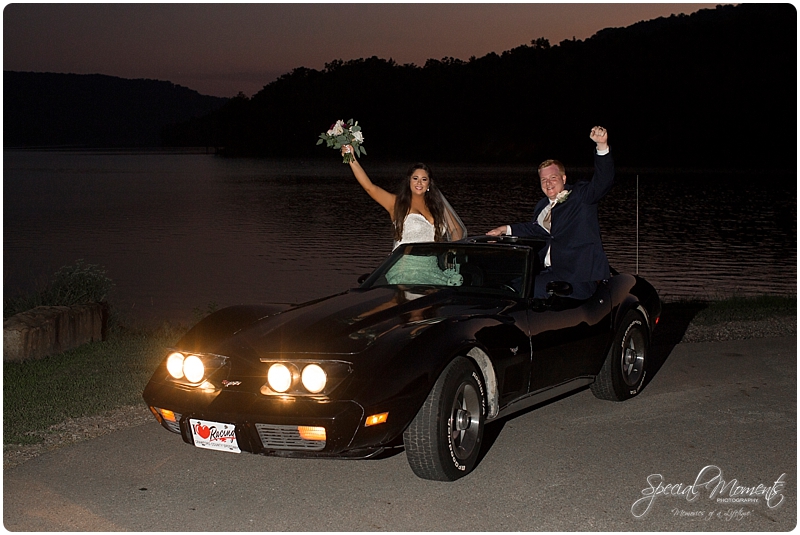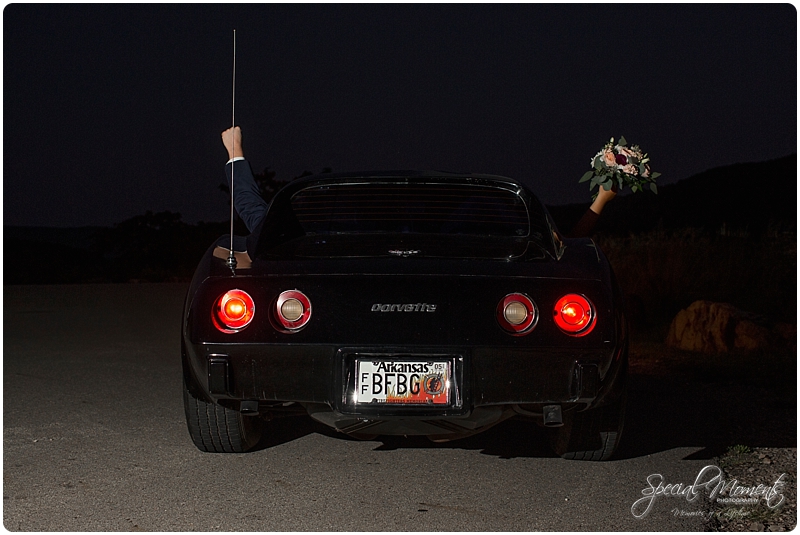 I loved that we had two separate portrait shoots with this couple.  Thanks for giving us your time Tiffani and Jeremy. We hope you love your portraits and thanks for choosing Special Moments Photography and trusting Janie and I with your memories.  We have a Wedding special until the end of this weekend or until we book 2 Weddings.  Here's the details
8 hours photography service
2 photographers ( Janie and Harold ) , you can divide your hours up between engagement, bridal and wedding day.  You'll receive all edited images from all shoots with print release.  This is 60% off!
We are running this special until we book 2 Weddings or the end of the weekend.
Have a great weekend,
Harold and Janie