Good Evening Friends,
You probably know Erica and Andre by now.  They blew up our Facebook page and the blog with their amazing engagement portraits.  Erica's beach bridals were even more popular.  We were super excited to shoot their Wedding.  We knew their good looks and lovely chemistry would make for some stunning portraits.  On their Wedding day of May 23rd, 2015 , Janie and I were honored to shoot two beautiful Weddings.   We got to work along side our amazing associate photographer's Kerissa and Mark for all the pre-wedding shots.  We then left Kerissa and Mark to shoot the Wedding ceremony on their own.  Man did they hit this ceremony from every possible angle.  I think they used a total of 3-4 lenses to give you a ton of perspectives.  After the ceremony , Janie and I stepped back in to assist Kerissa and Mark with some stunning portraits.  Then it was time to leave our associates to capture the reception while we were on our way to our 2nd wedding of the day with Megan and Jeremy. Check out Erica and Andre's amazing Wedding in Fort Smith, Arkansas.   Erica and Andre, i hope you two are having a blast in Florida.  We'll hit you up when we visit in September.
How stunning is Erica looking so far?  Here's a few of my favorites of the guys……..
The ladies were killing it……….So gorgeous….
I love Wedding ceremonies at Immaculate Conception Catholic Church in Fort Smith, Arkansas……checkout all these angles Mark and Kerissa captured…….
The stunning Wedding party……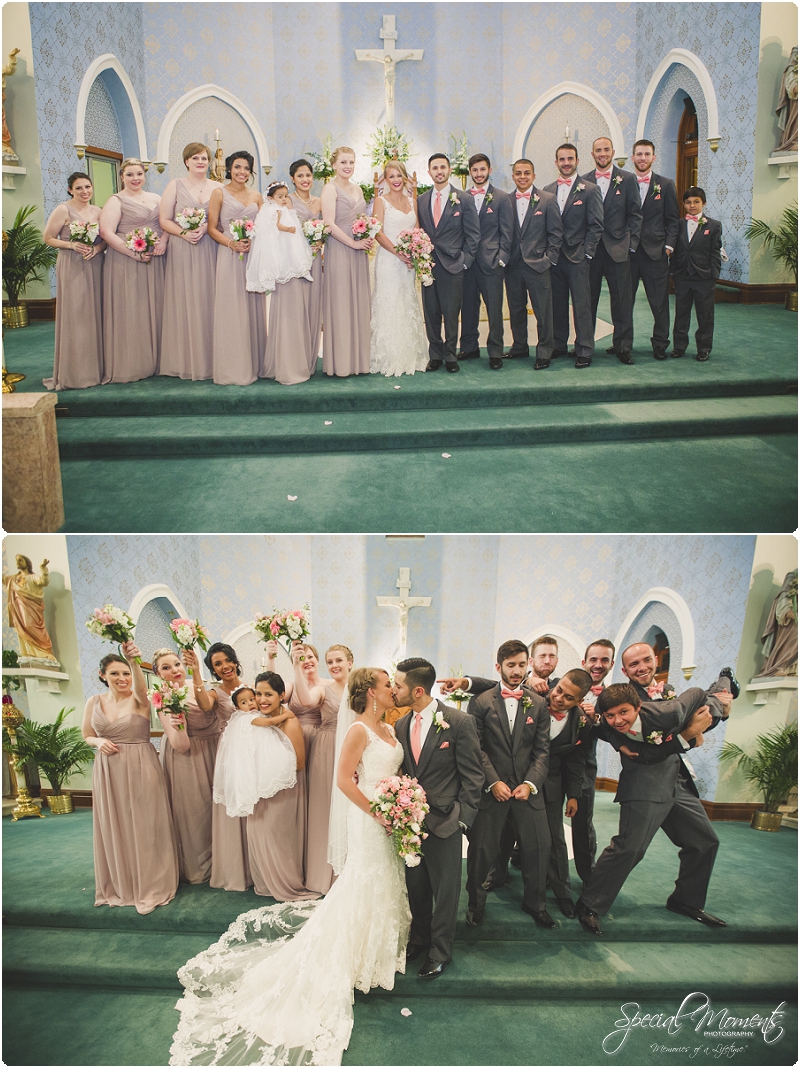 An Image Janie captured right before the grand exit…..
This bubble exit was perfect……..
It's time for those stunning Wedding portraits…..Erica and Andre ya'll are too good looking………
Here's the same image and pose from 3 different photographer's perspectives…………..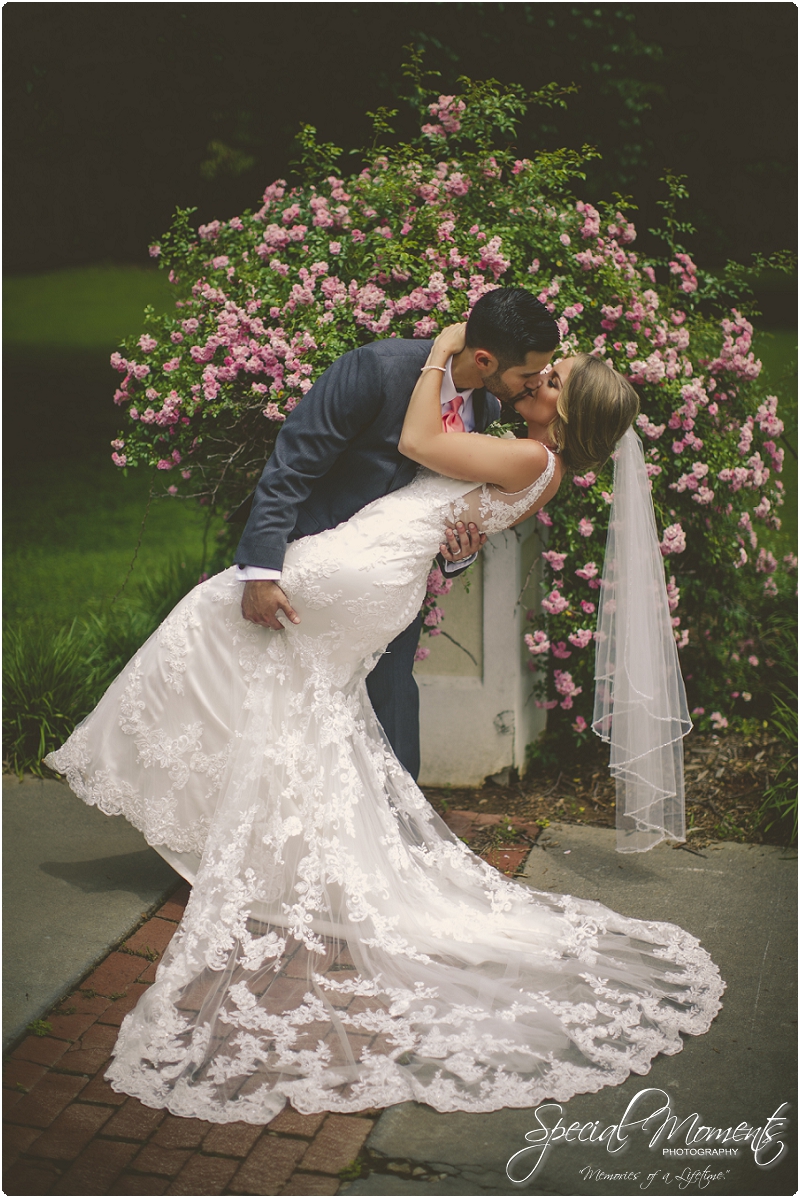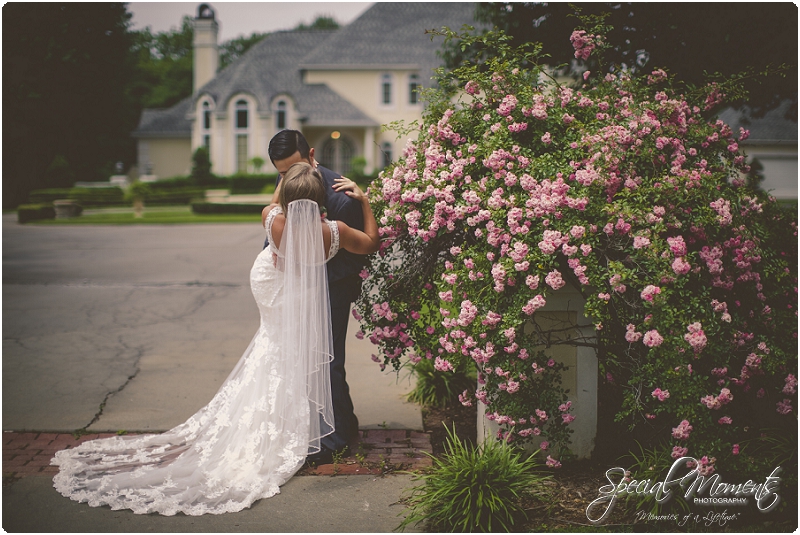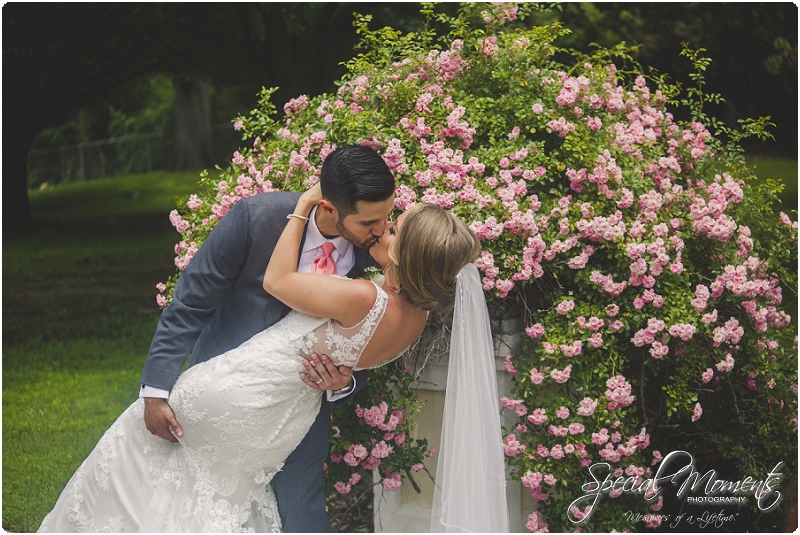 How good looking are these two?  Come on…………   Here's a ring shot Janie setup for me right before we headed to Wedding two of the day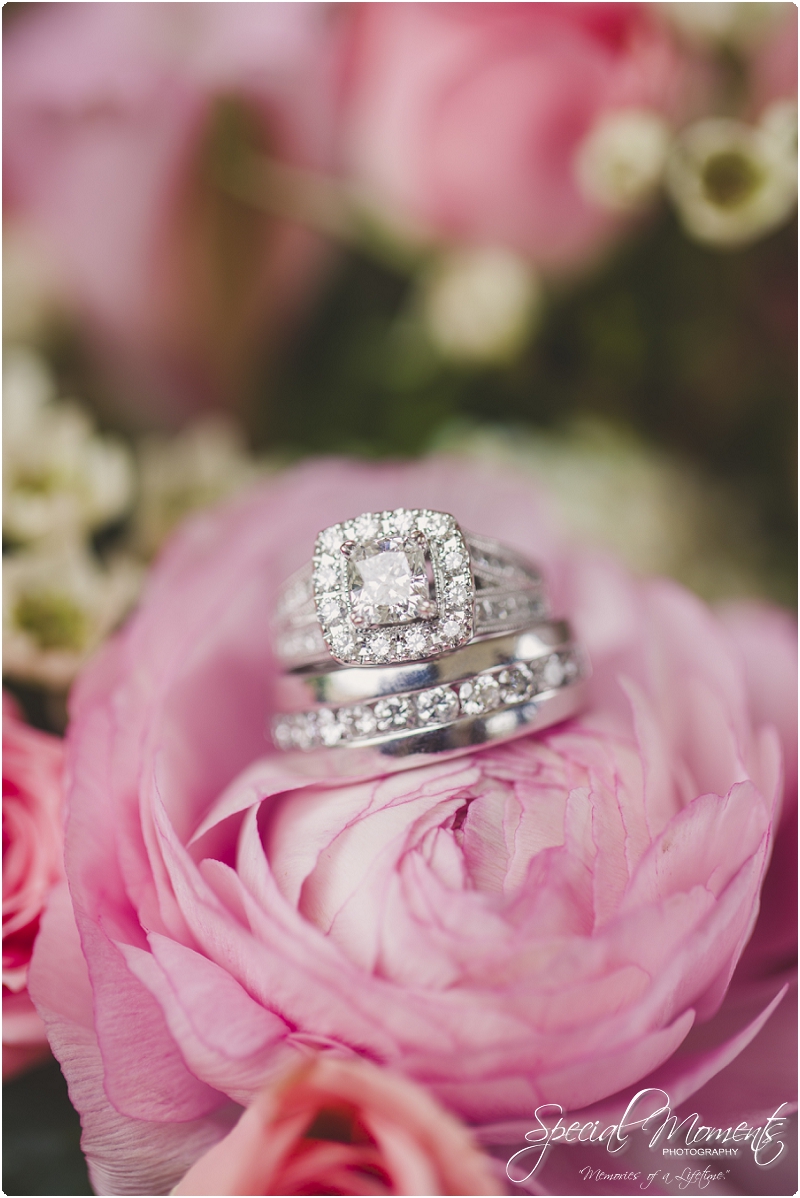 Now Mark and Kerissa get to show off the reception……….
The first dance……..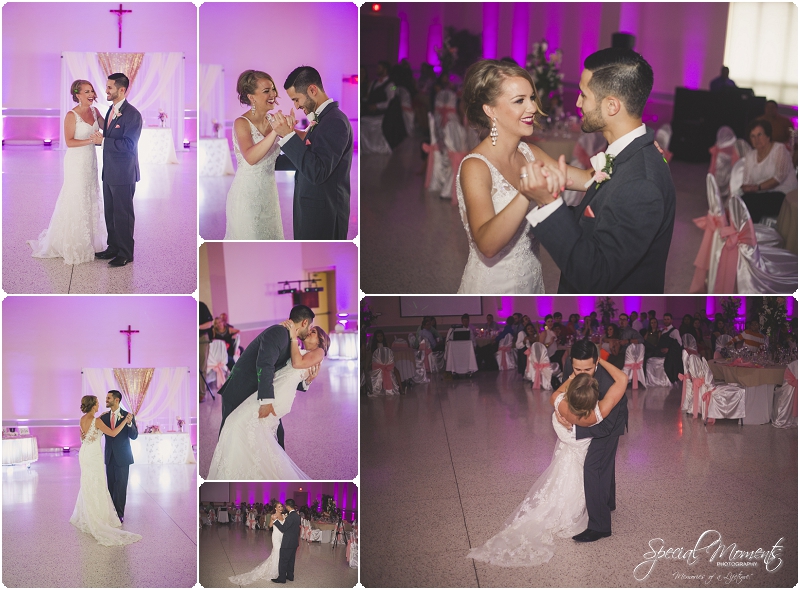 One more dance after Erica changed dresses……….

We'll end with my favorite portrait of these two…….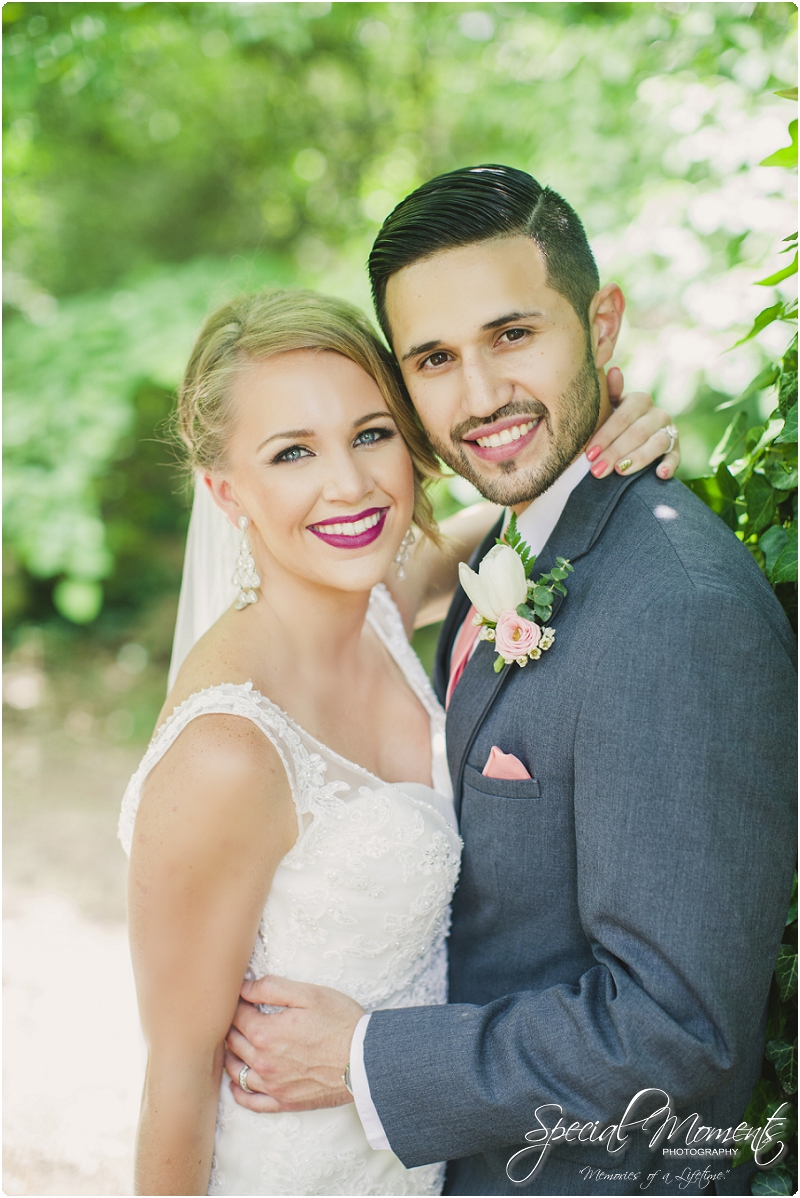 I hope you enjoyed viewing another of our stunning May Weddings.  We would be honored to work with you and your friends on your special day.
Thanks for stopping by,
Harold