Good Afternoon Friends,
I hope you had a wonderful holiday weekend with your family and friends.  On May 21st , Janie and I traveled to Carlisle , Arkansas to meet Lana at her parent's home to capture some images of her getting ready.  Lana grew up on her parent's fish farm and she had told us she wanted to have her first look on the fish farm.  I think Janie and I both had an idea of what we were getting into but really had no clue.  Though it was 3pm and not our usual shoot time.  The clouds , dirt roads and blue skies reflecting off of the fish ponds were the perfect backdrop for a first look.  It was just as amazing and perfect as the images will show!  From Lana's parents home we traveled to Lonoke, Arkansas to the Southern Charm Wedding and Event House.  It's a dreamy venue with so much to offer!  From what i hear everyone has their Wedding out in front of the Lake.  So, Lana switched it up a bit and had her Wedding in the barn.  Which made for the most amazing ceremony.  This Wedding had so many amazing details.  Janie and I were absolutely honored that Lana and Tanner chose us to capture their Wedding story.  A huge thanks to all of Lana's friends and family.  You treated us like we have been part of the crew since the start. It's easy to do a great job when people treat you so great and make you feel so good.  Thank you McCallie and Ball Families.  Thank you to all you amazing friends of their's too!  It was fun!
A few details first….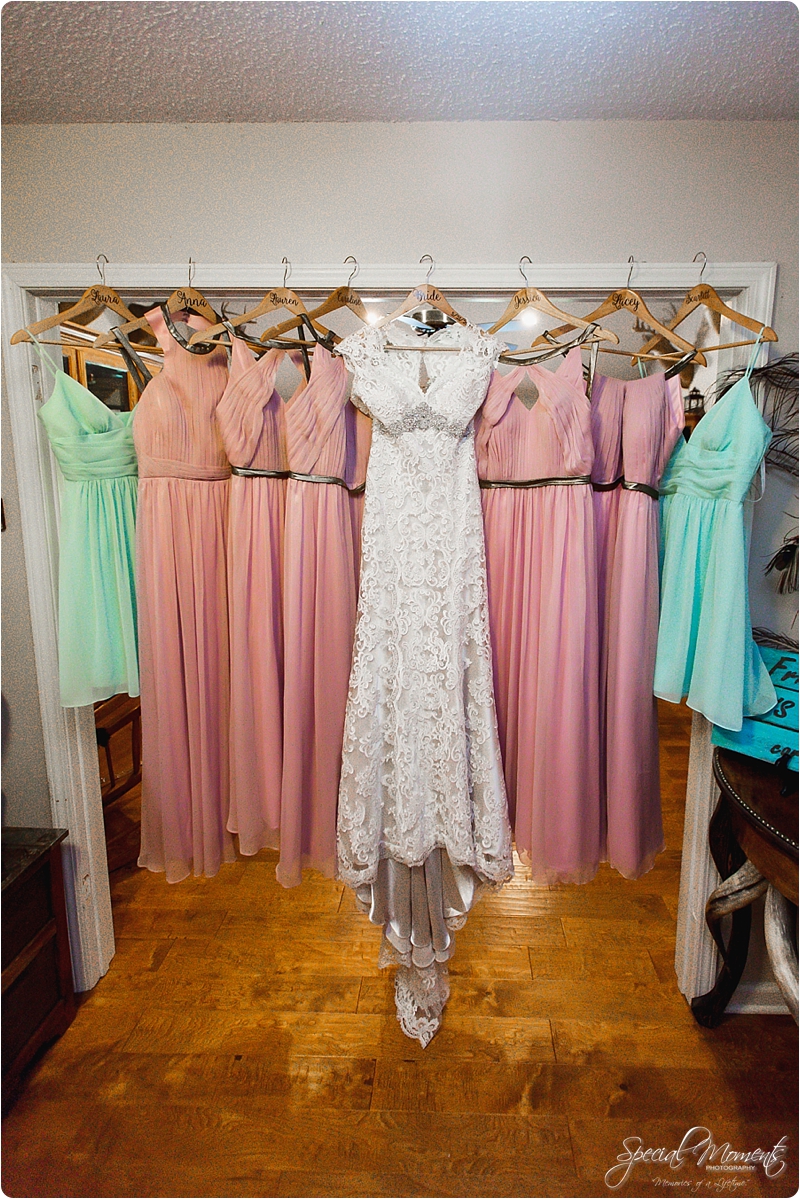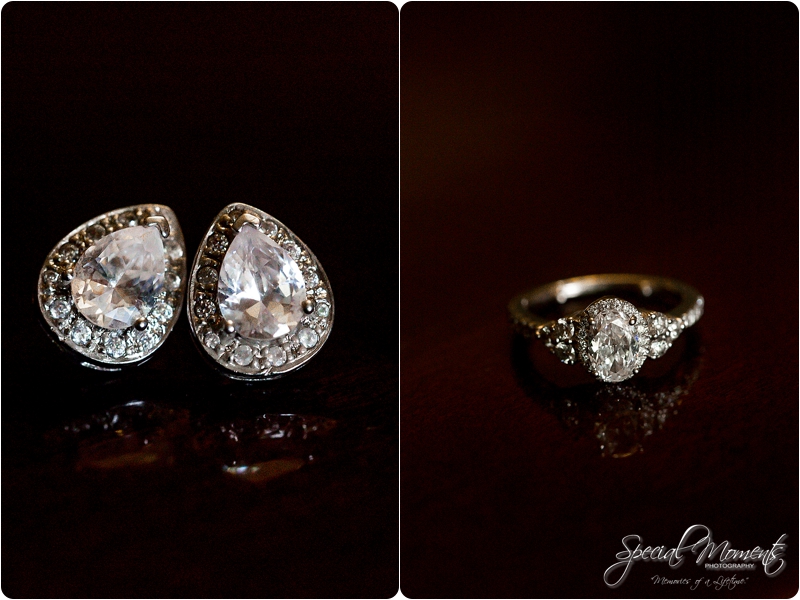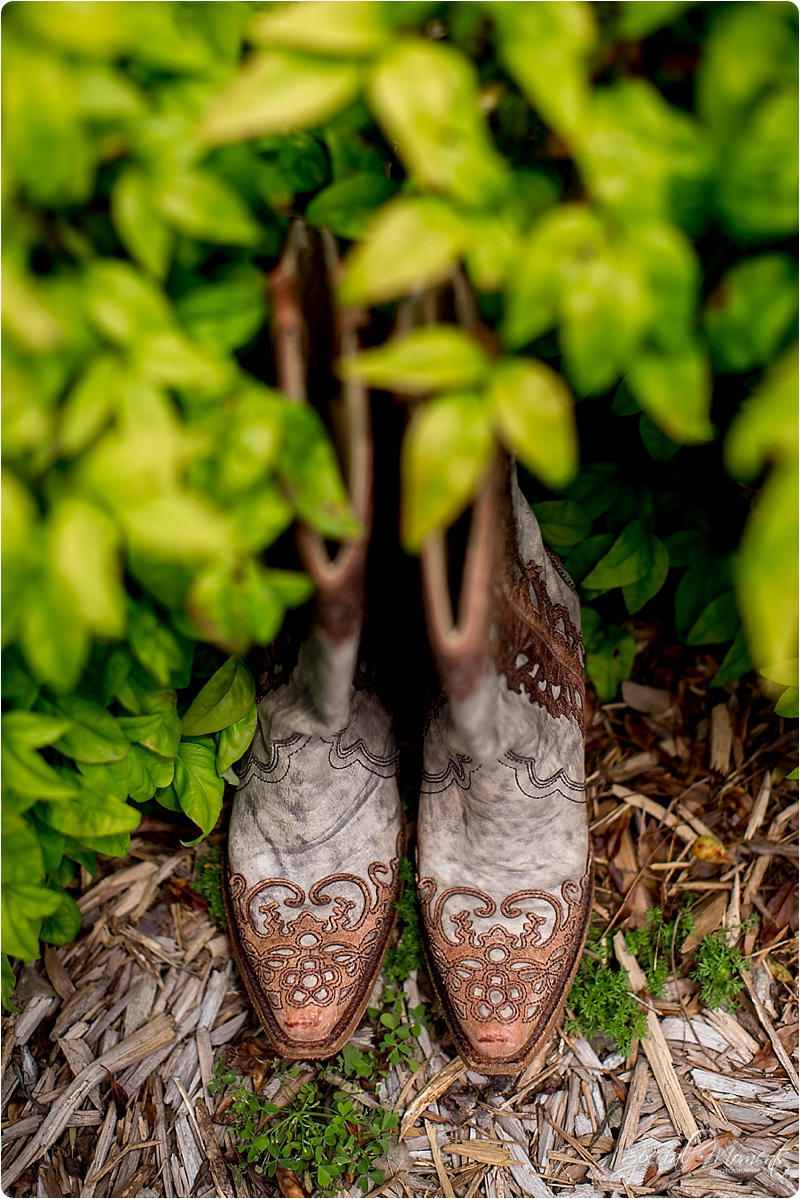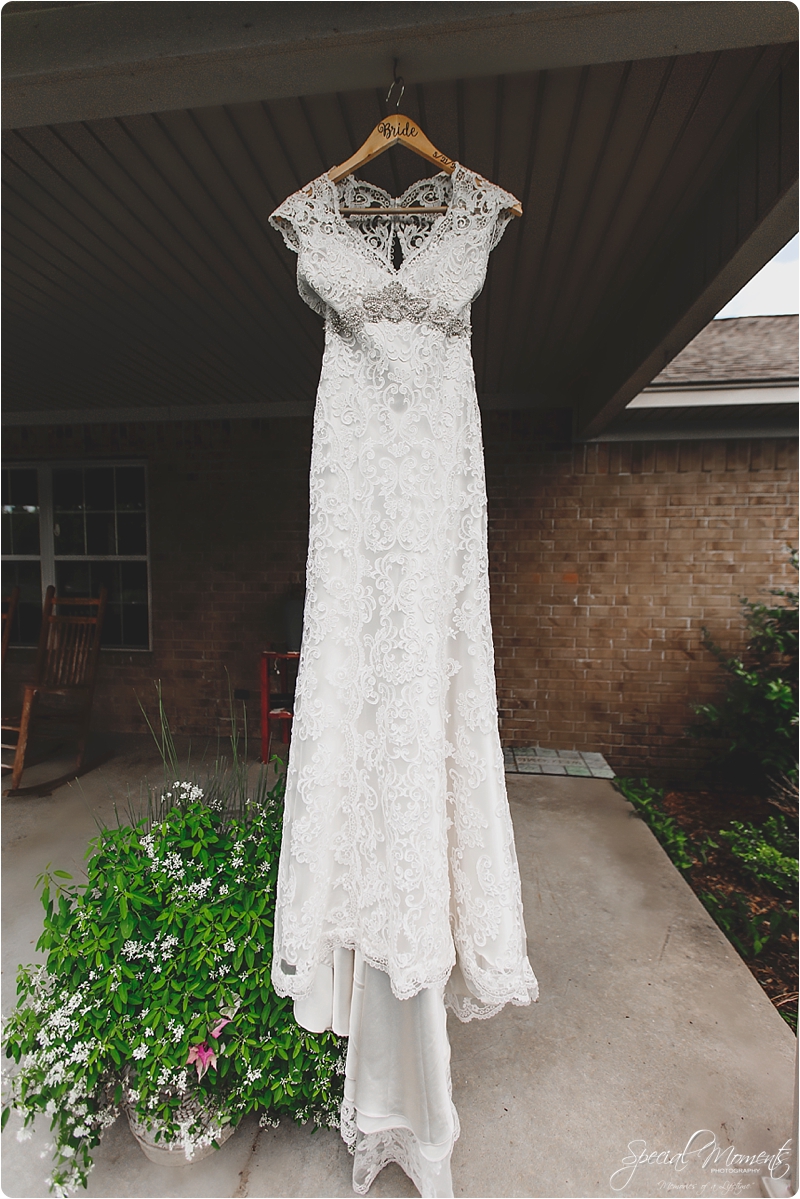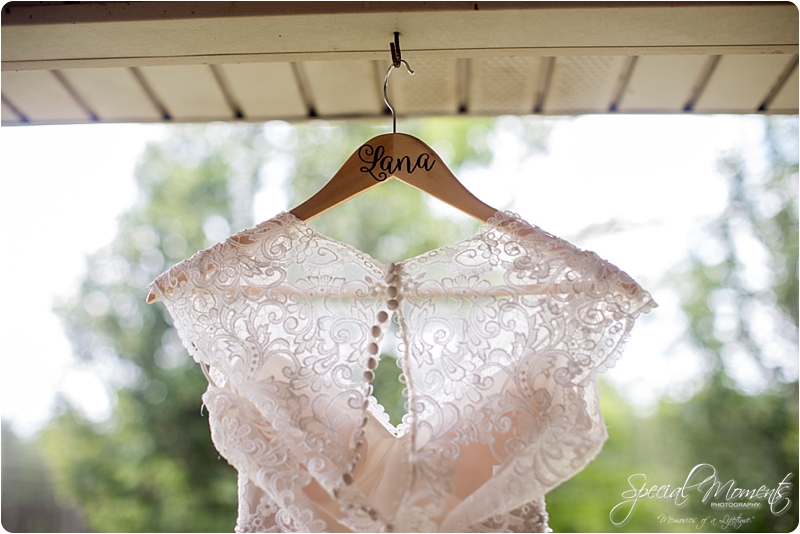 Our amazing bride getting ready………….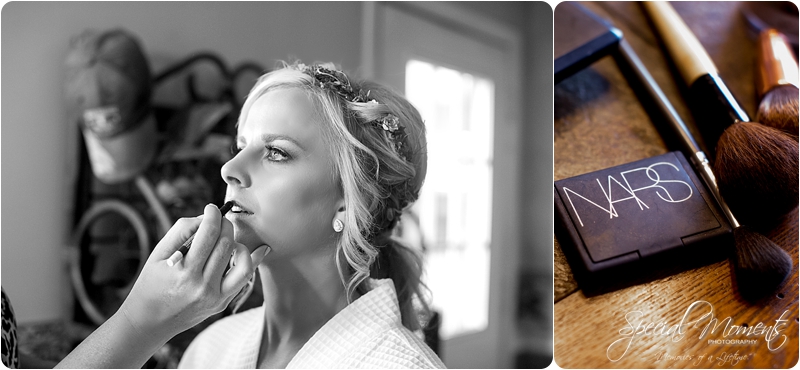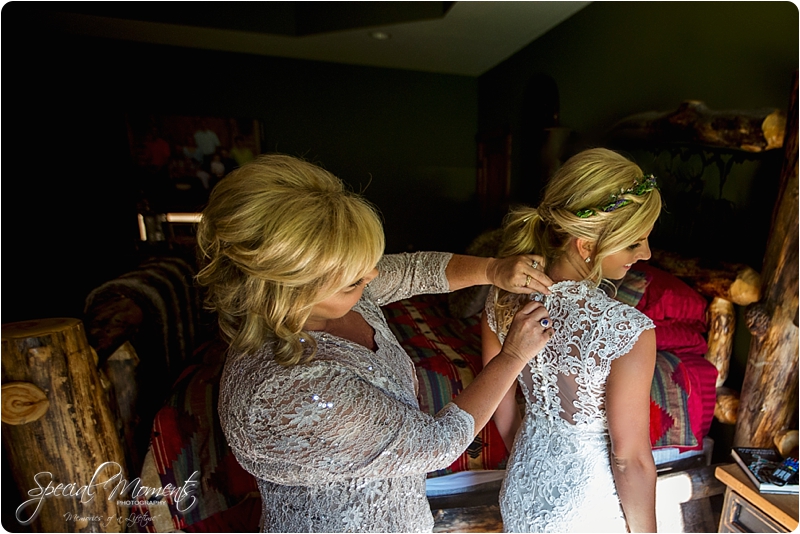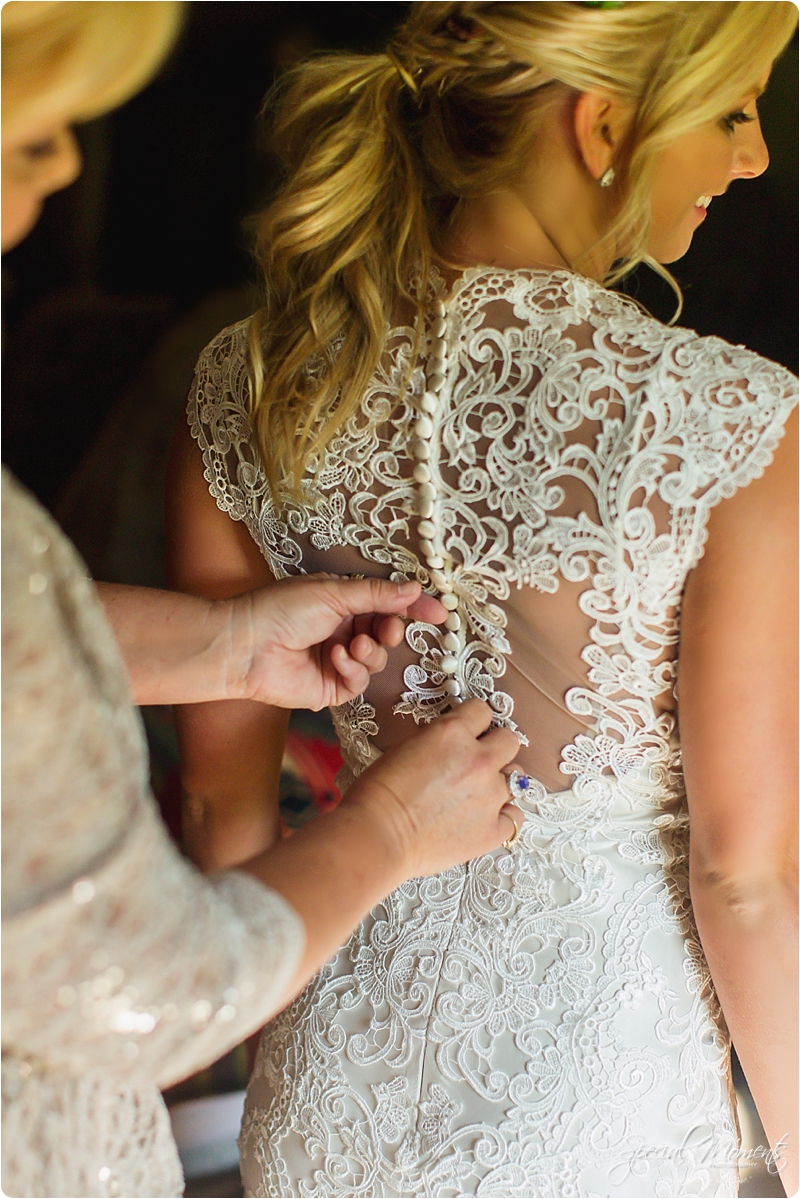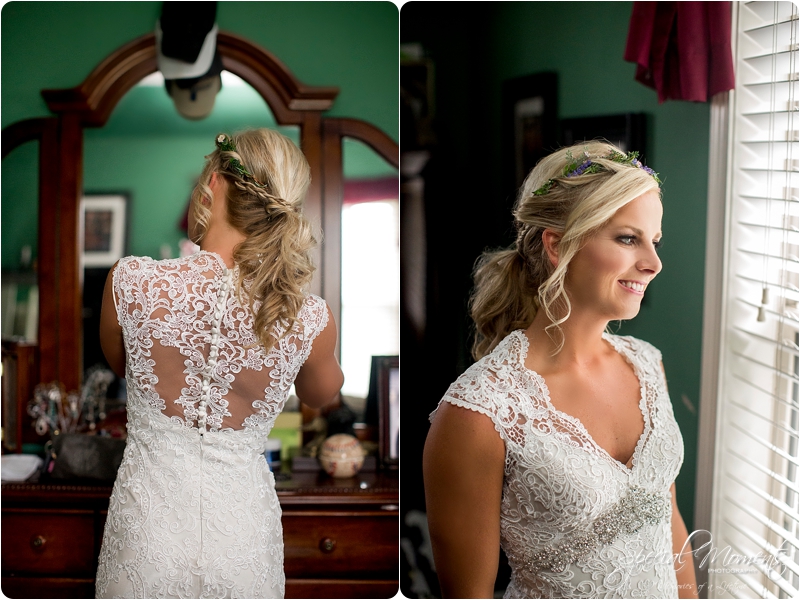 First Look with dad……….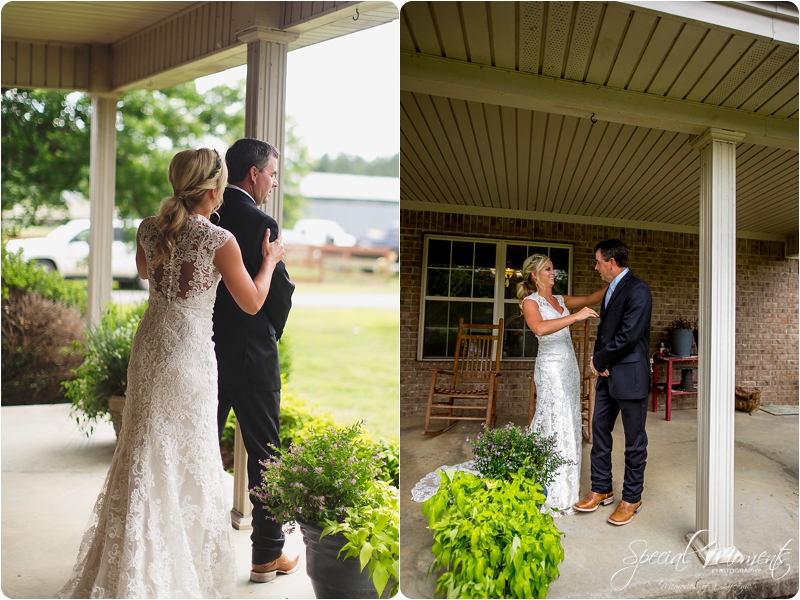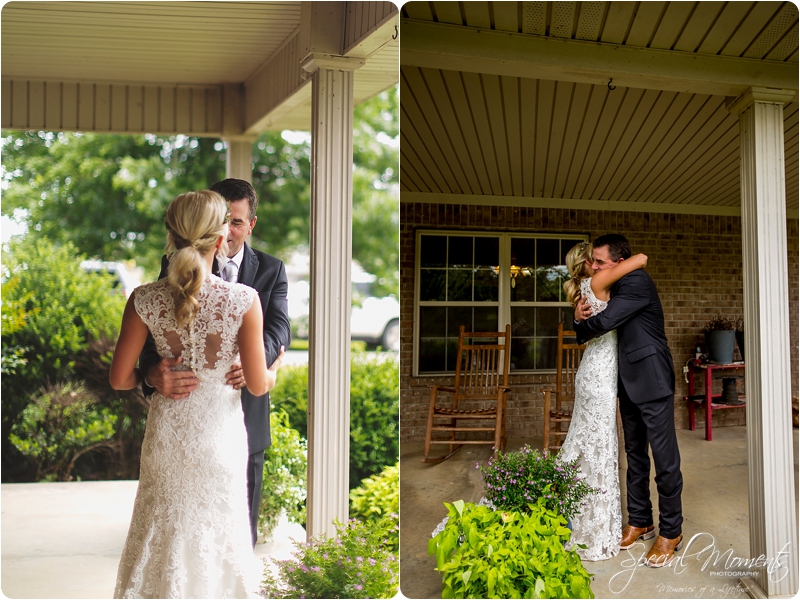 Now that dreamy first look on the fish farm………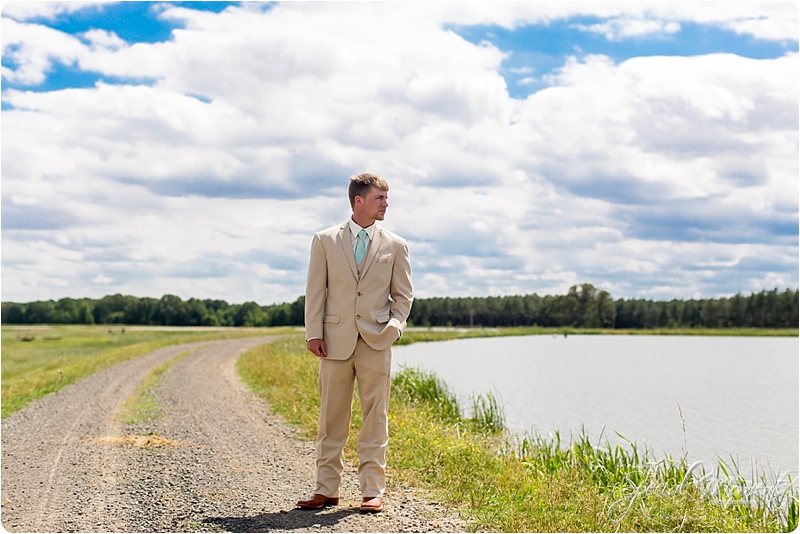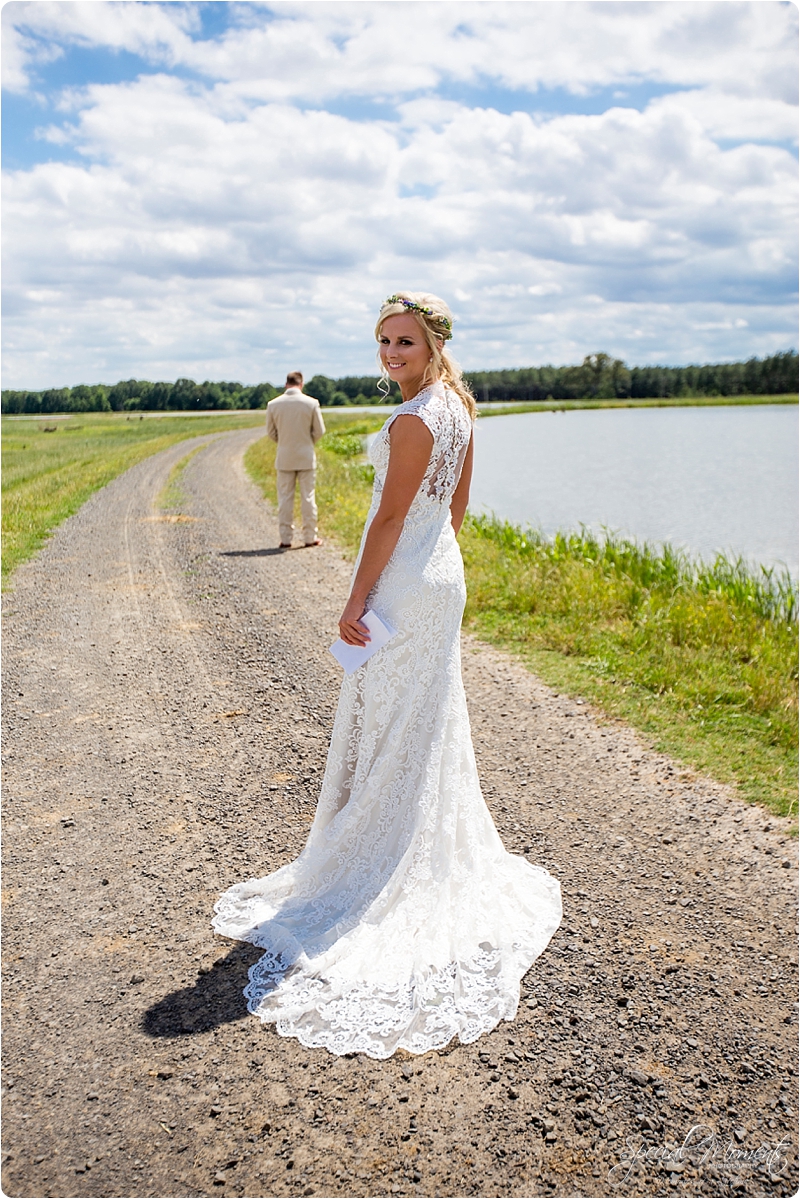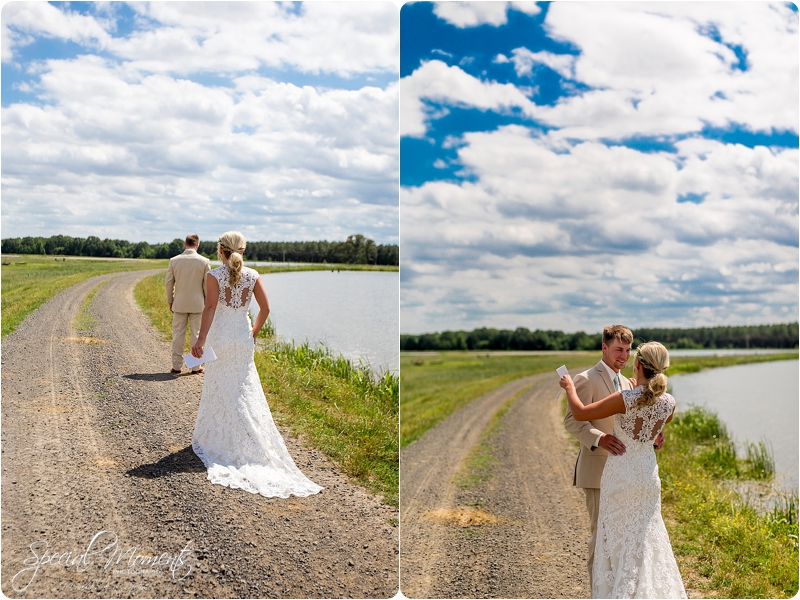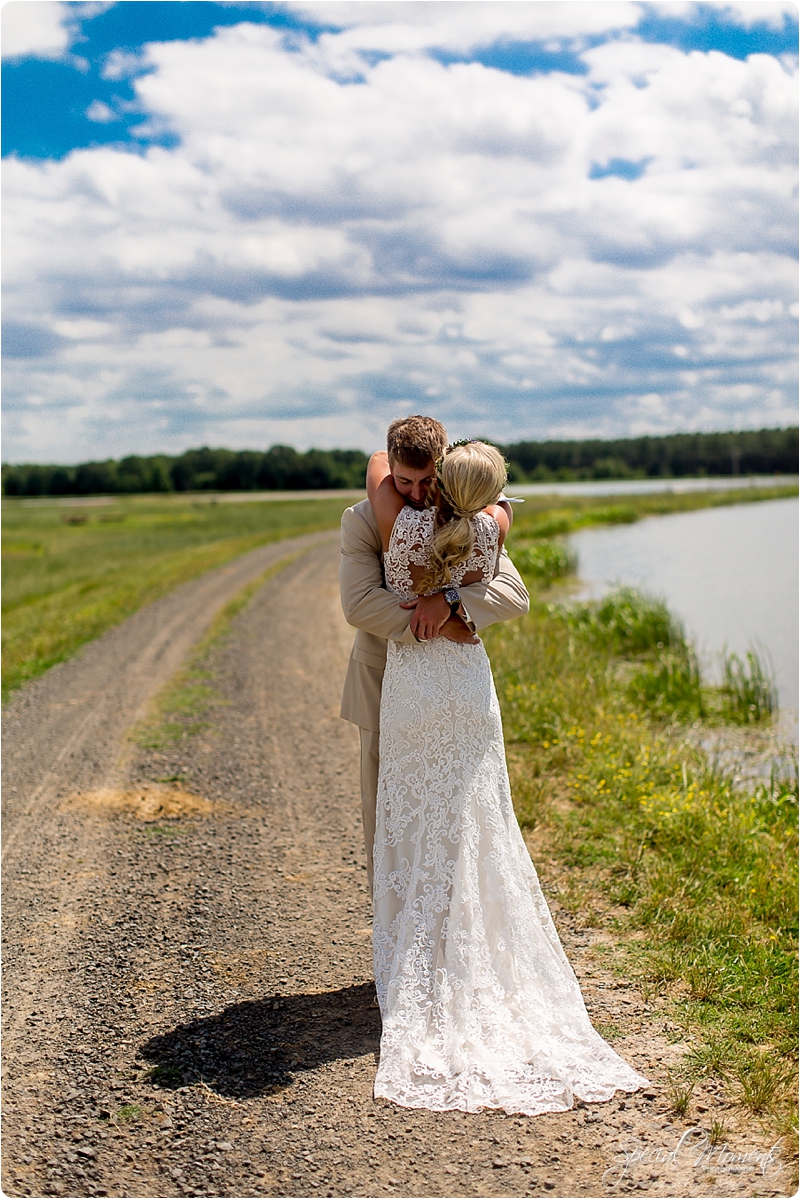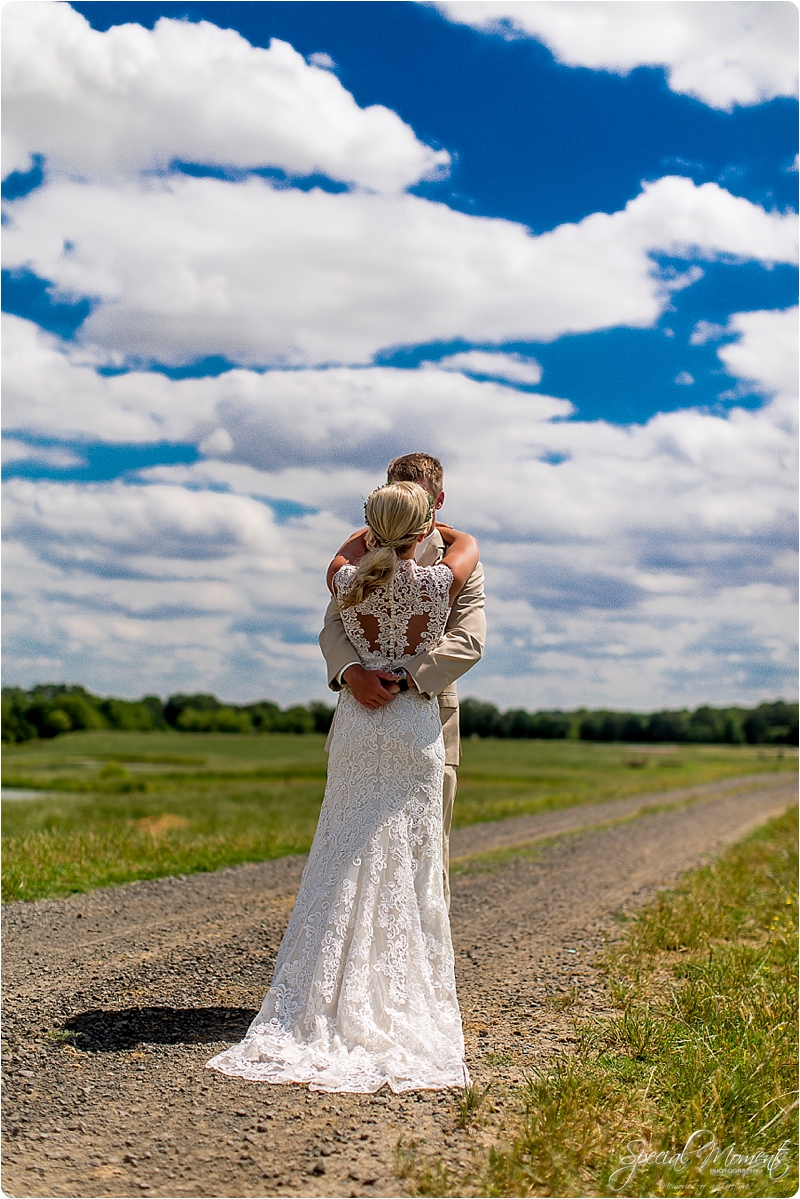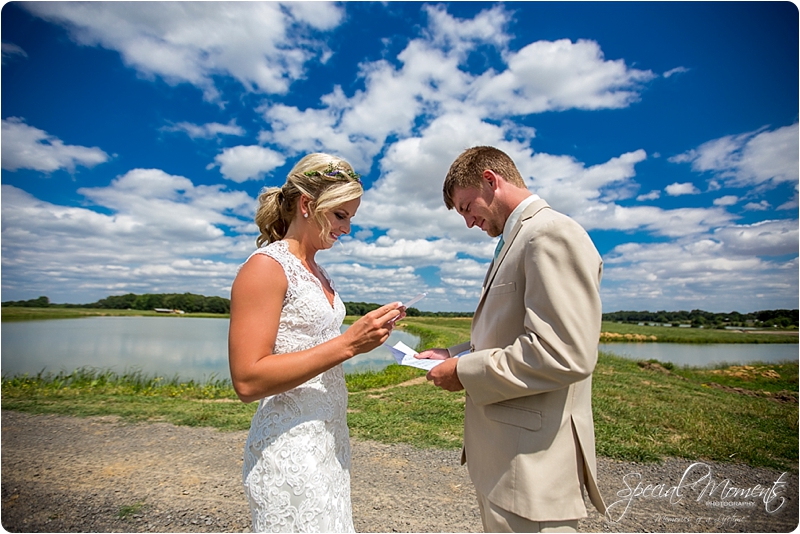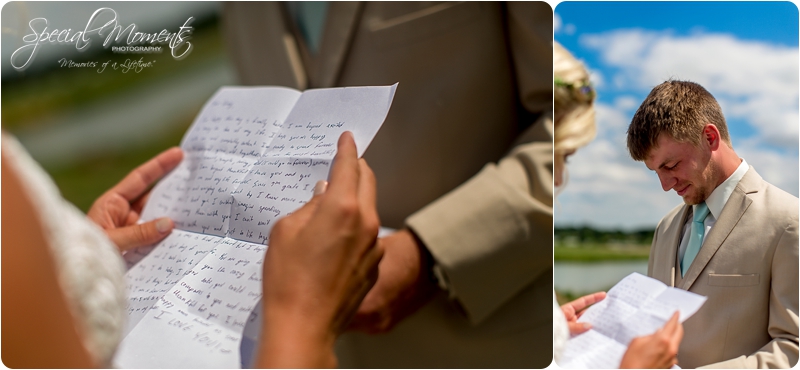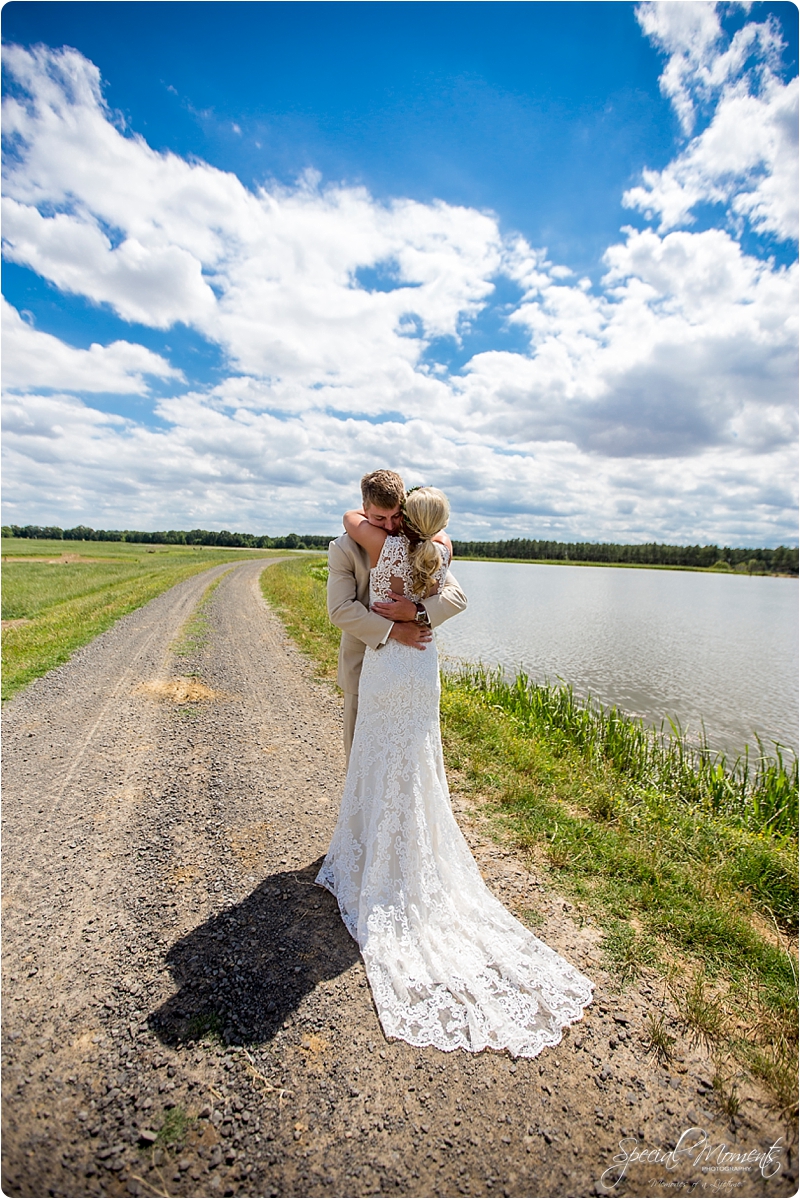 How gorgeous was that?  Here are your only two portrait sneak peaks!  Have to wait until the end for the rest!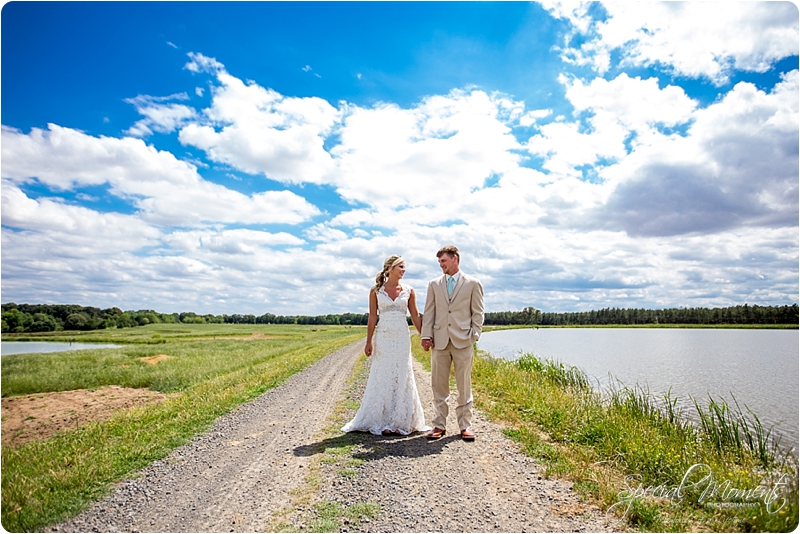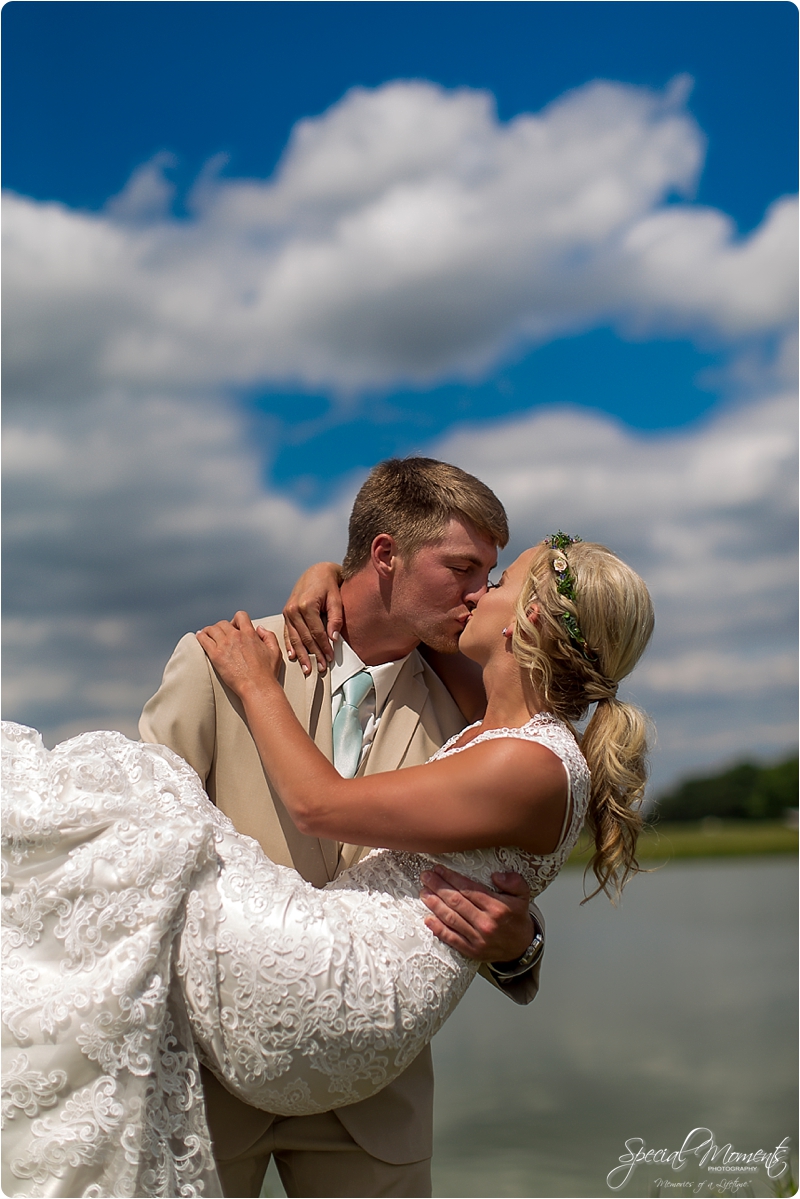 Now we're on to the ceremony!  Let's start with some ceremony details!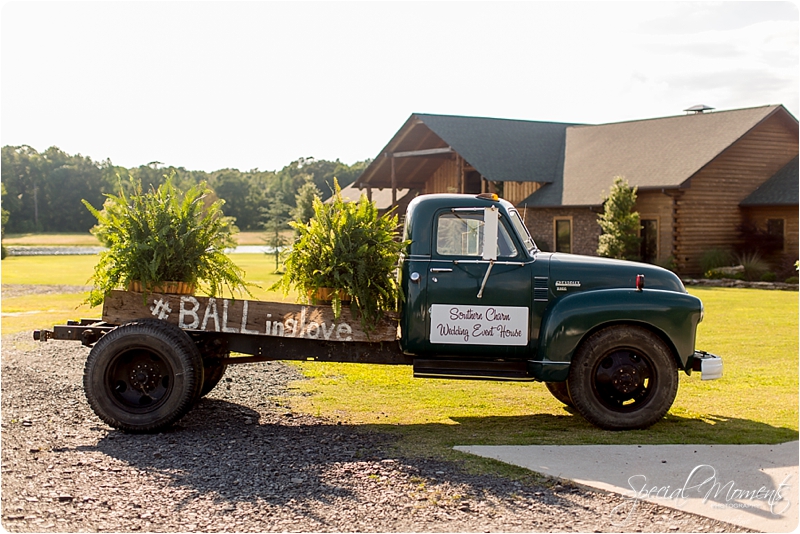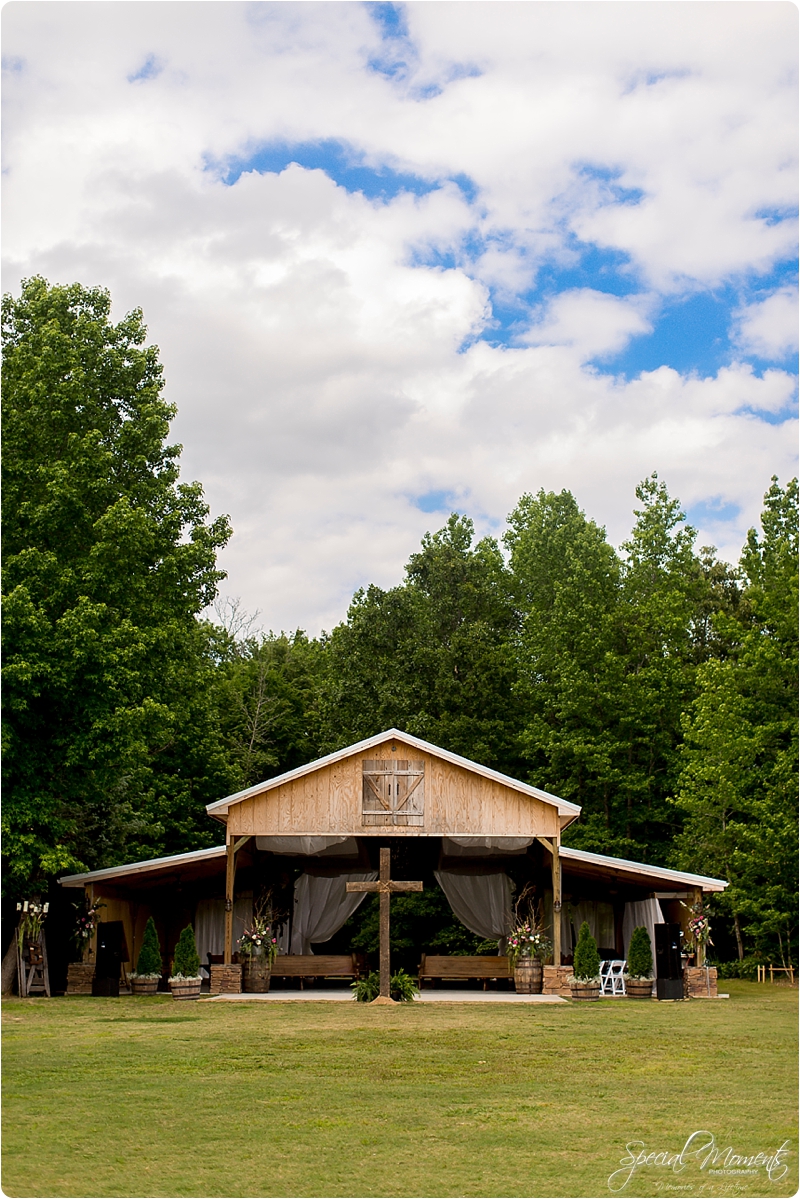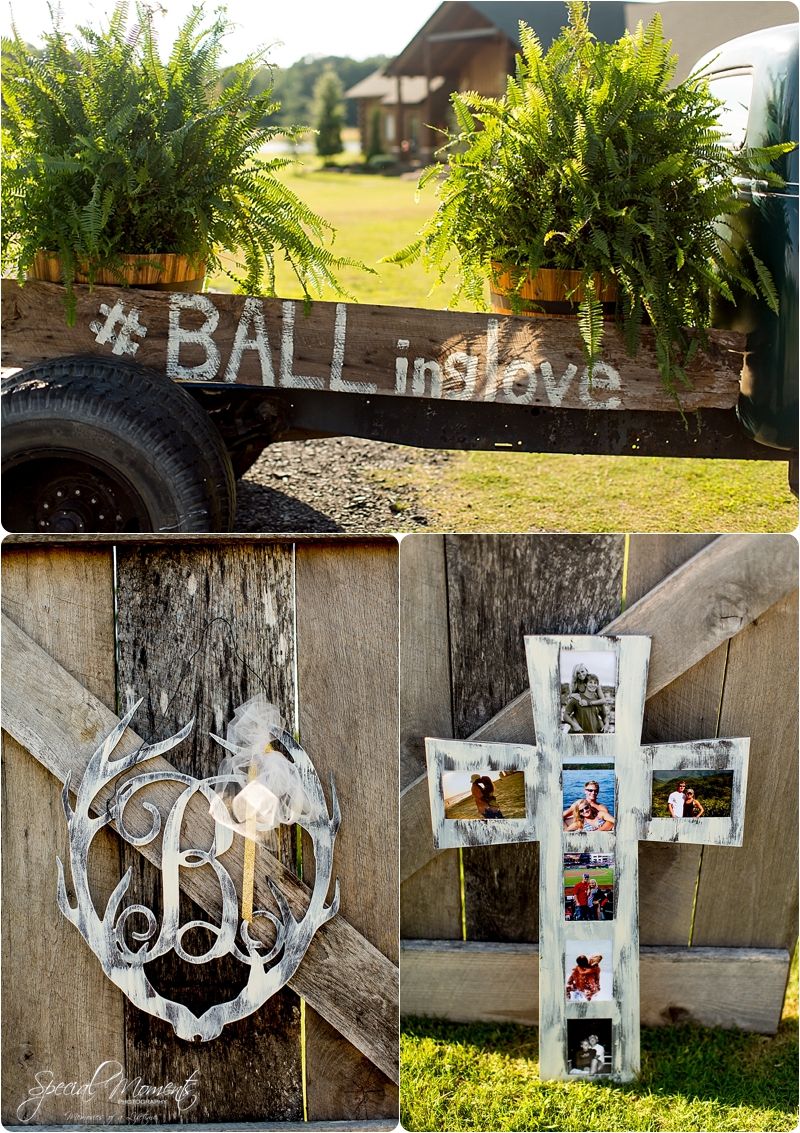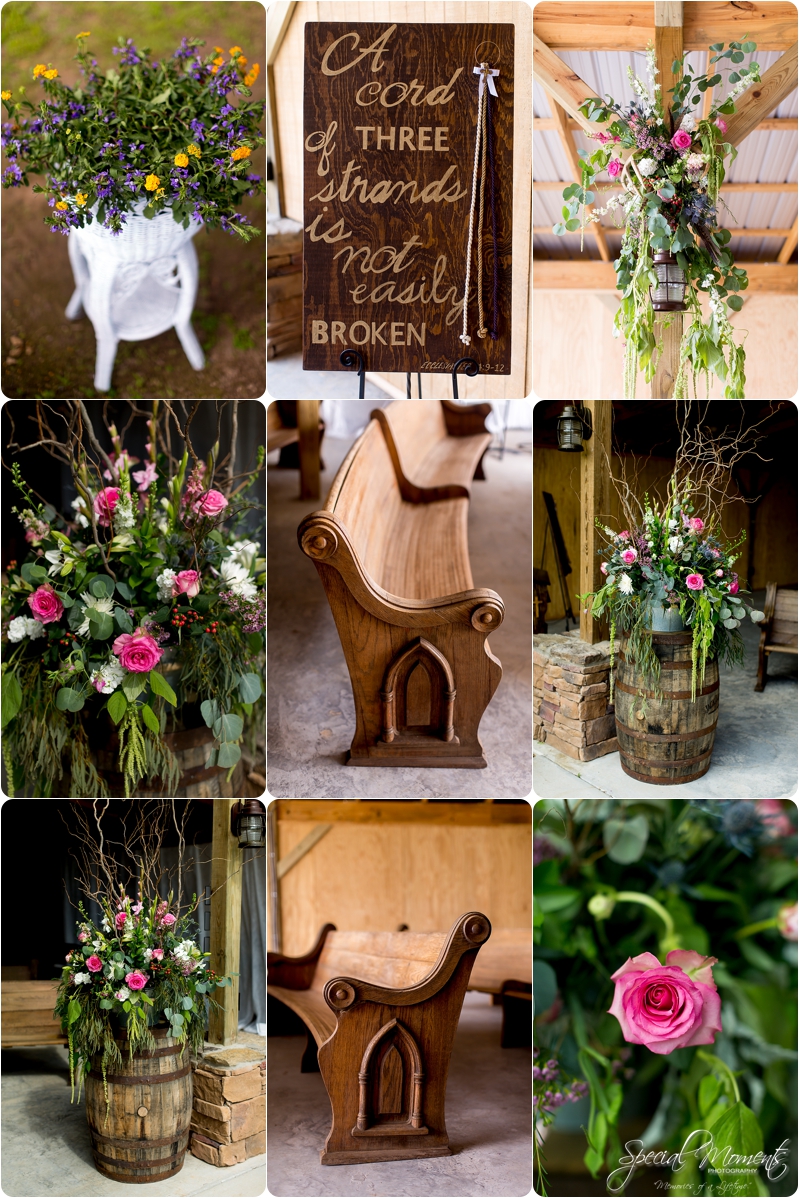 Tanner's dad Terry built this amazing cross…….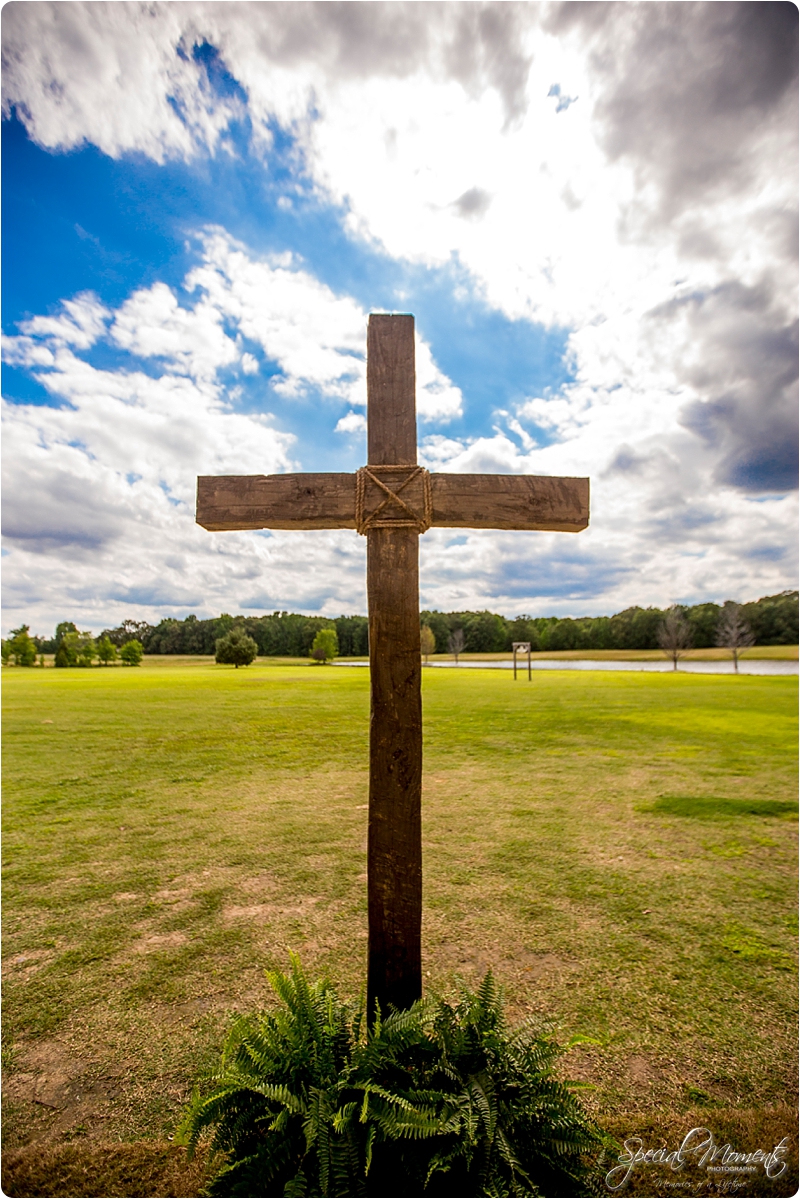 This chandelier hangs in the lodge where everyone got ready…….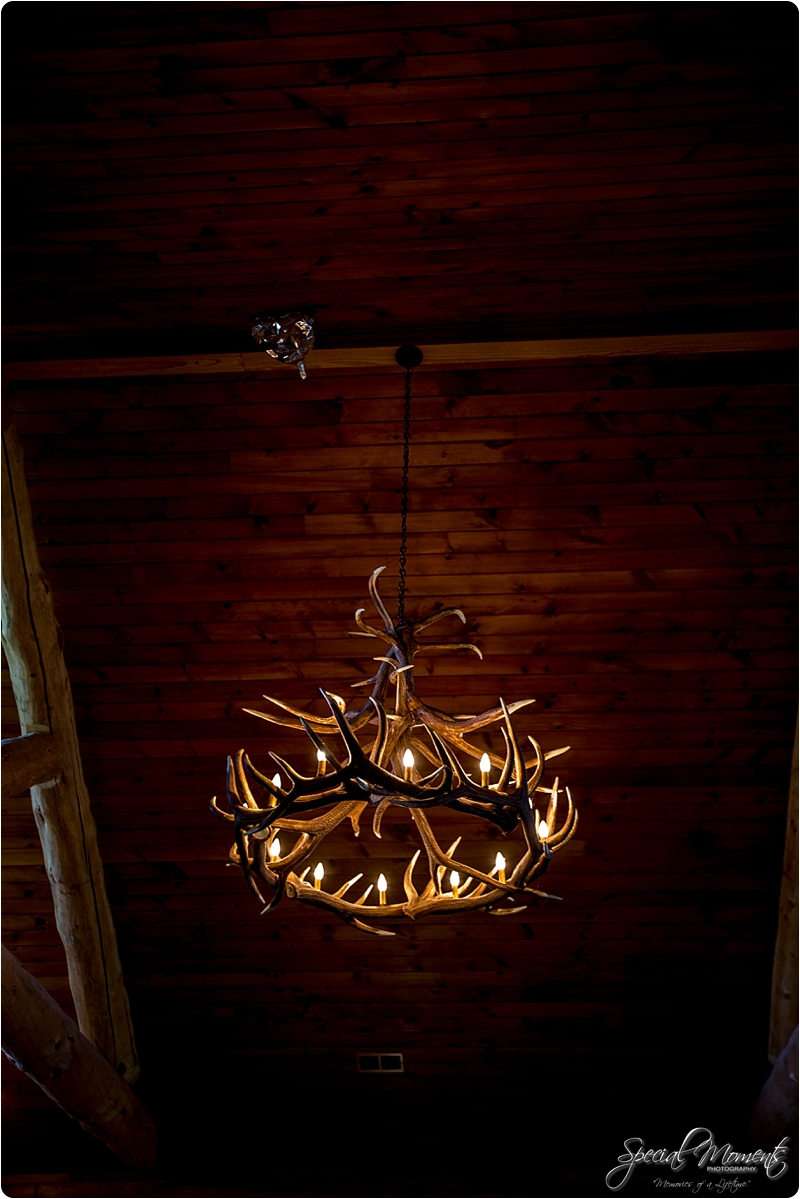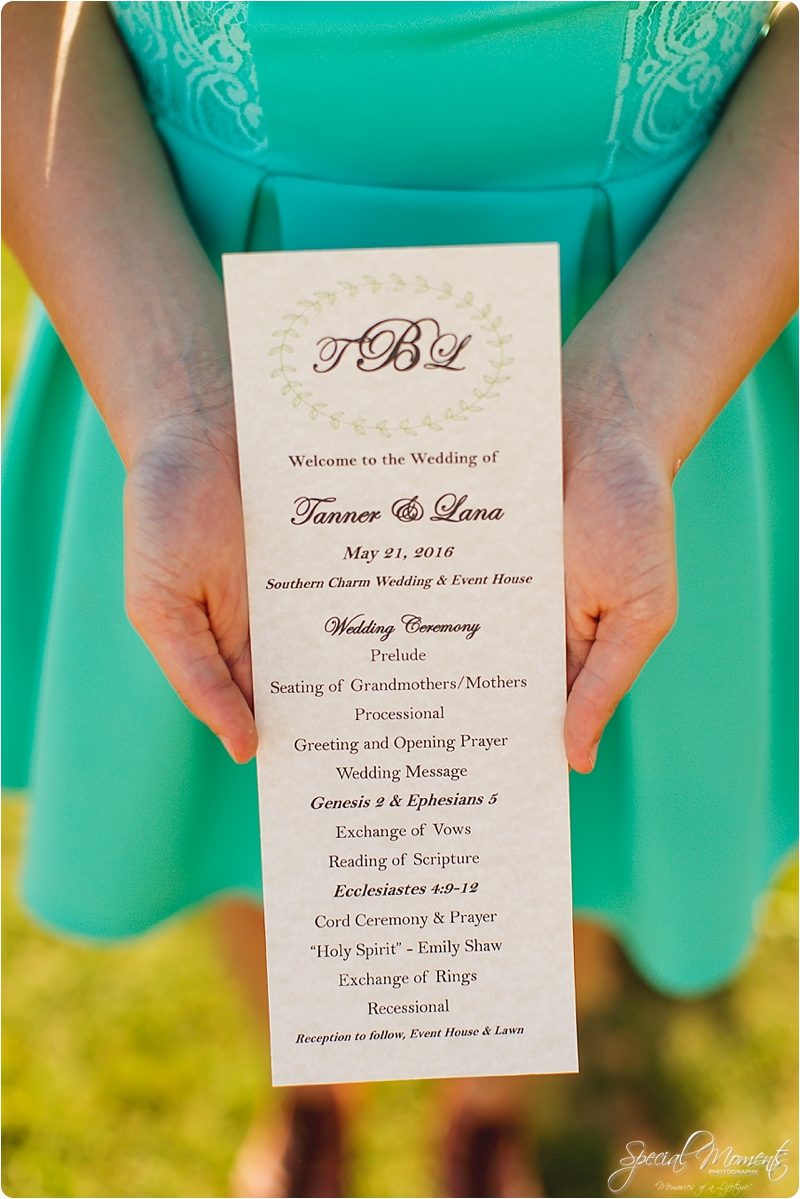 This ceremony was amazing!  Beautiful lighting, beautiful venue and ton's of details………. Here we go!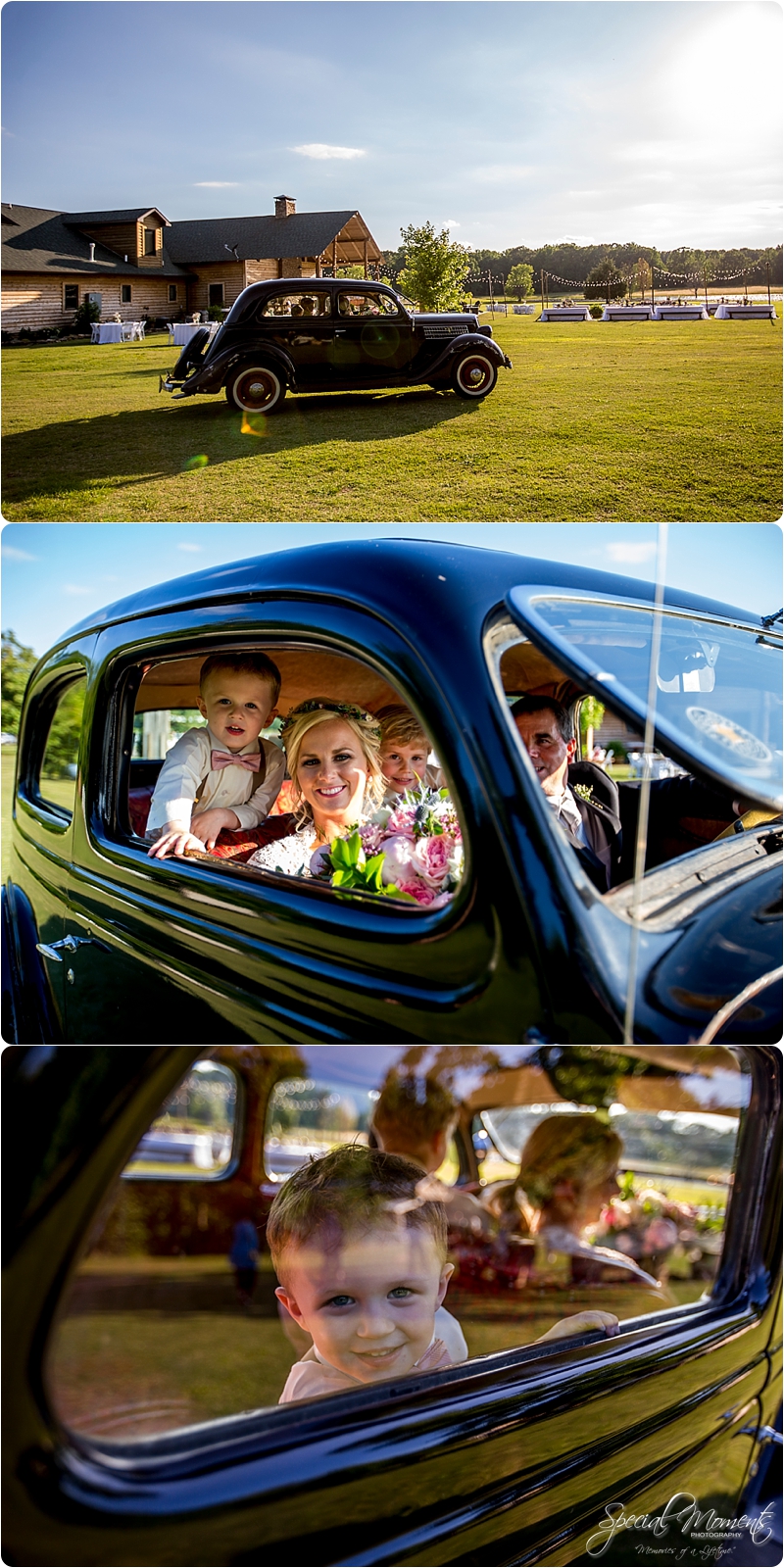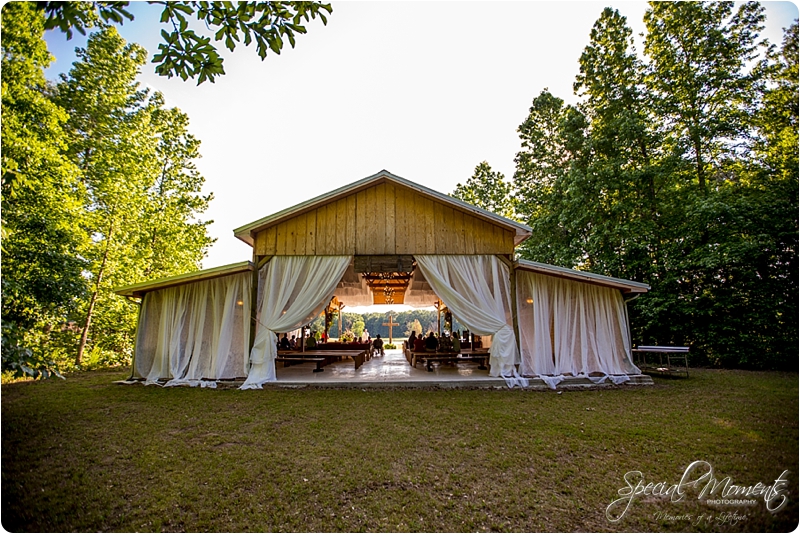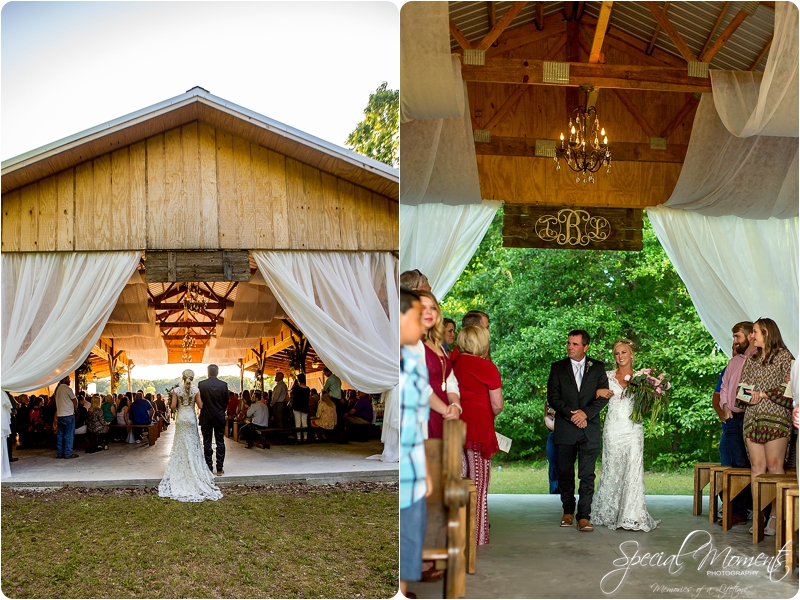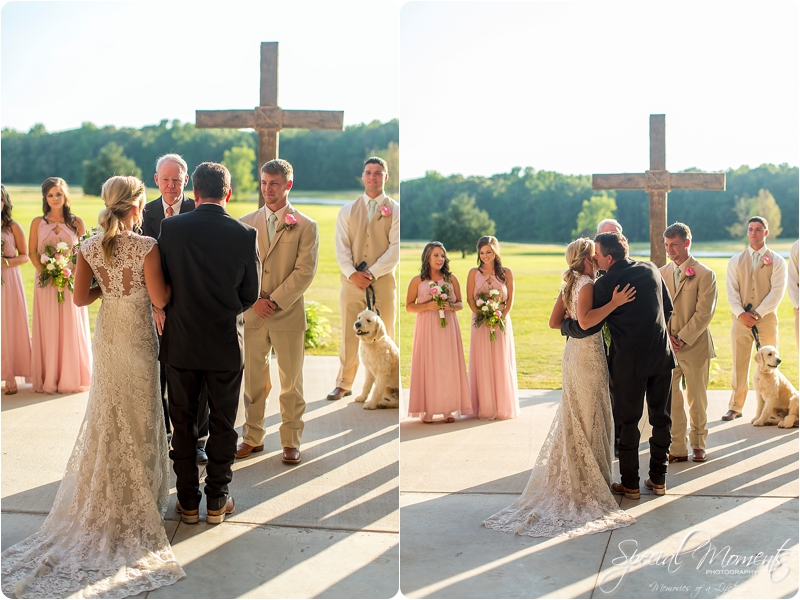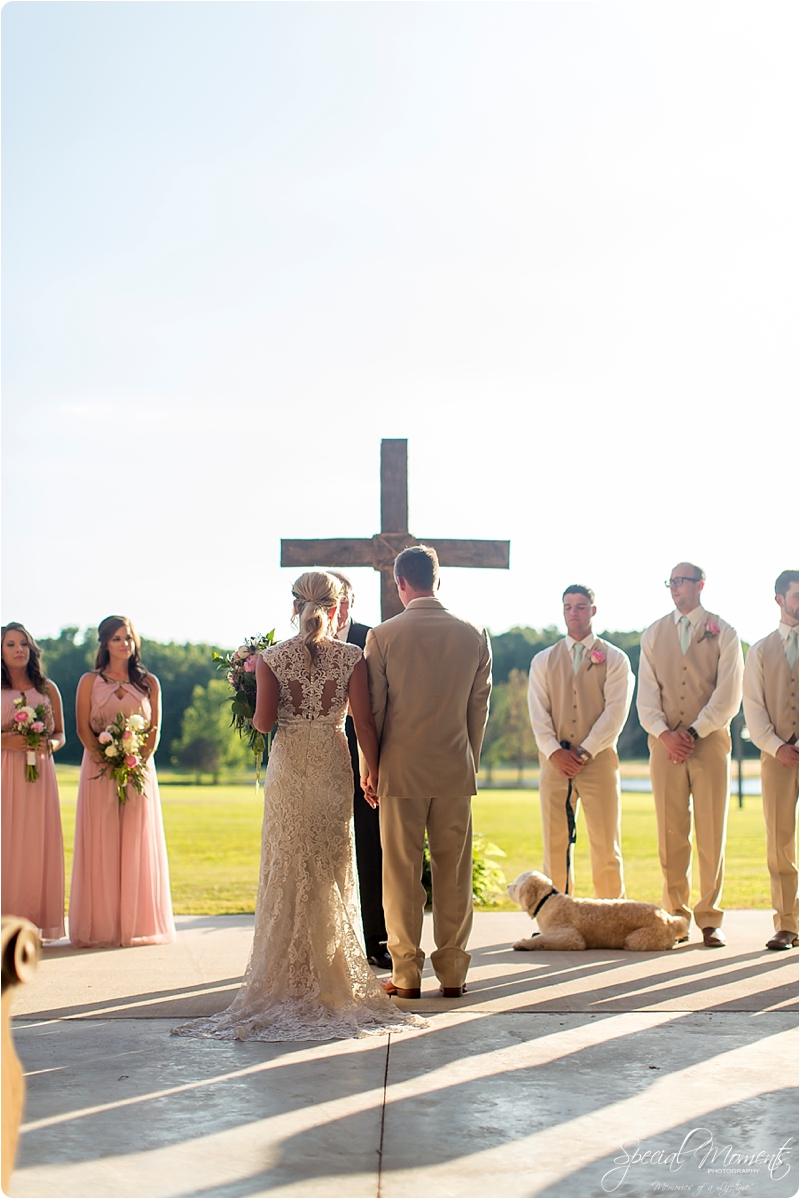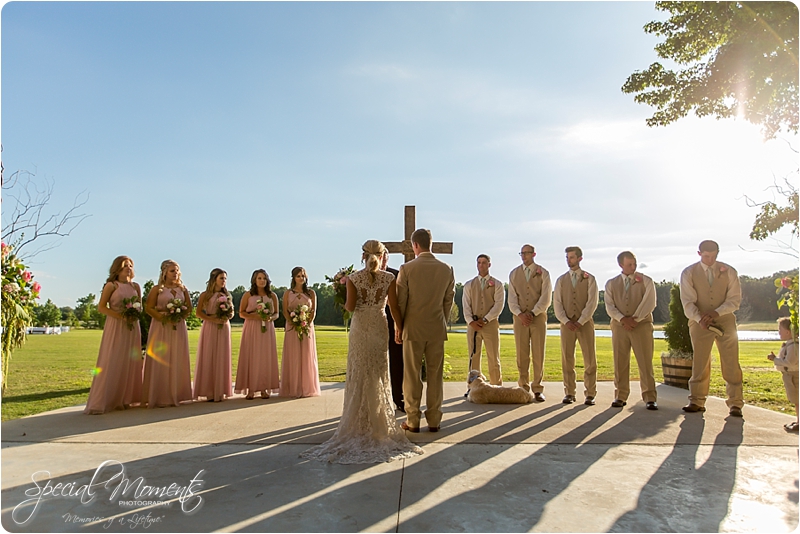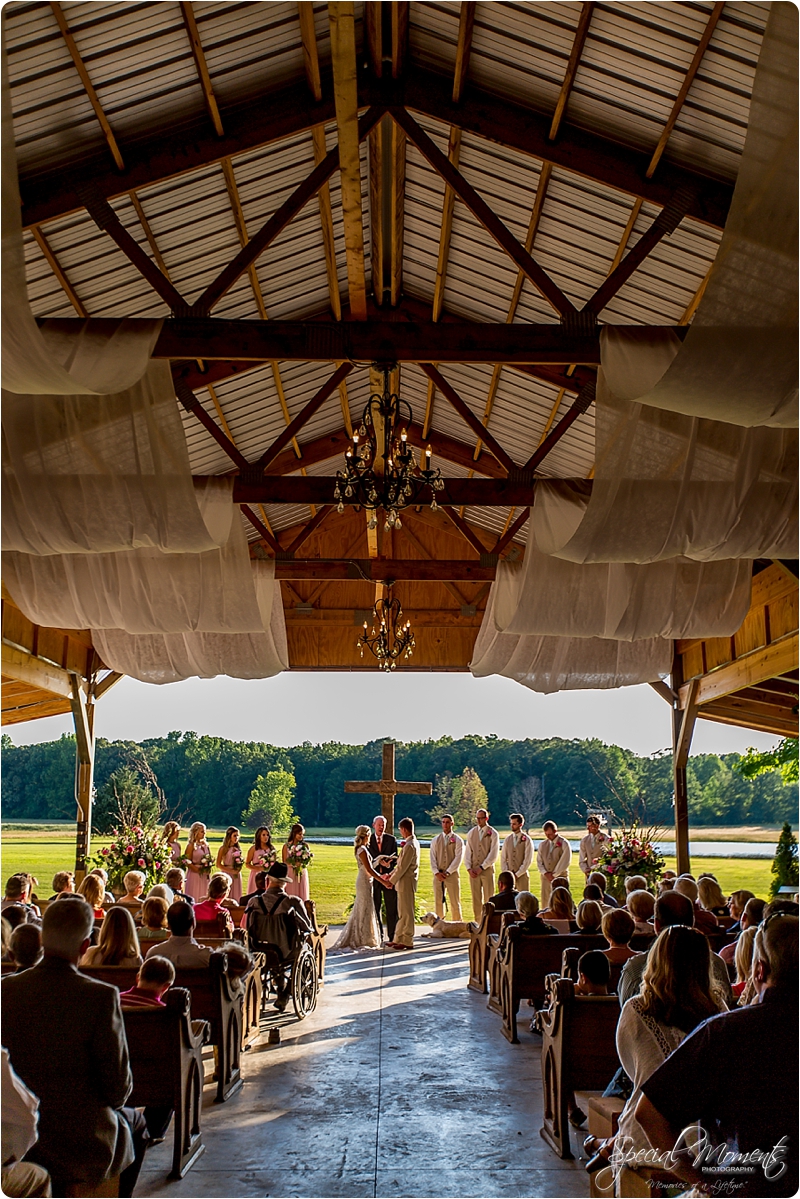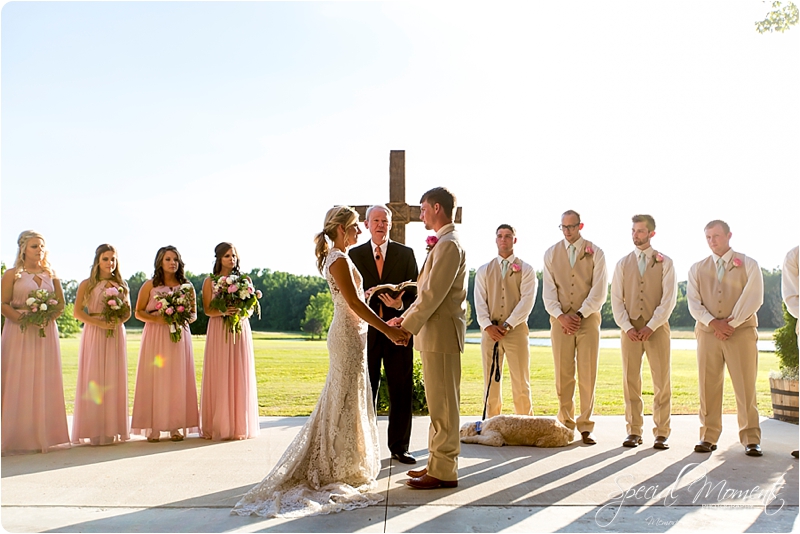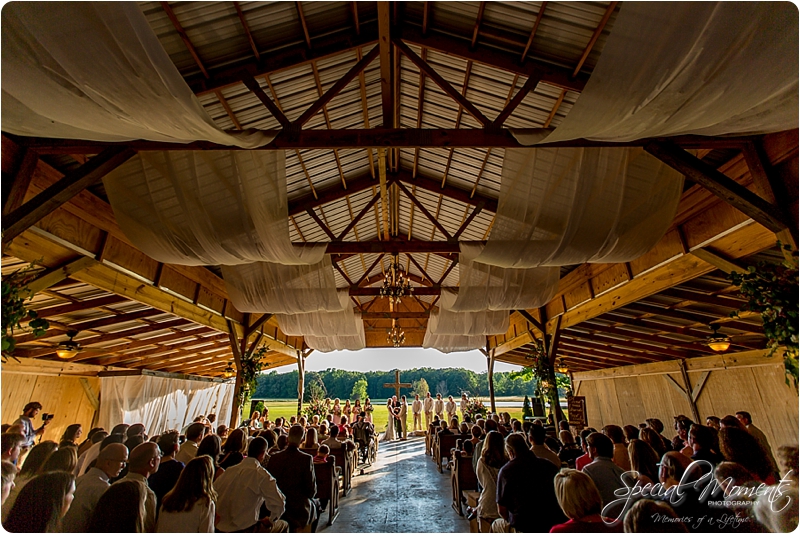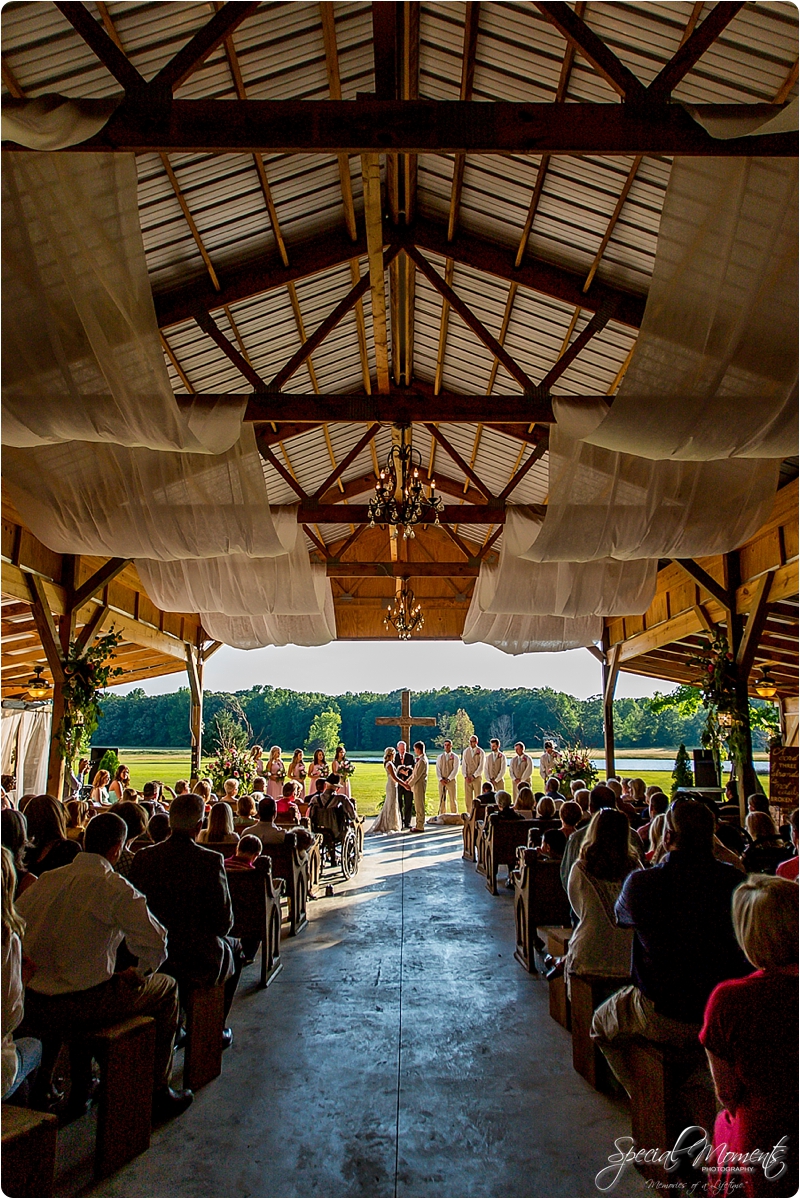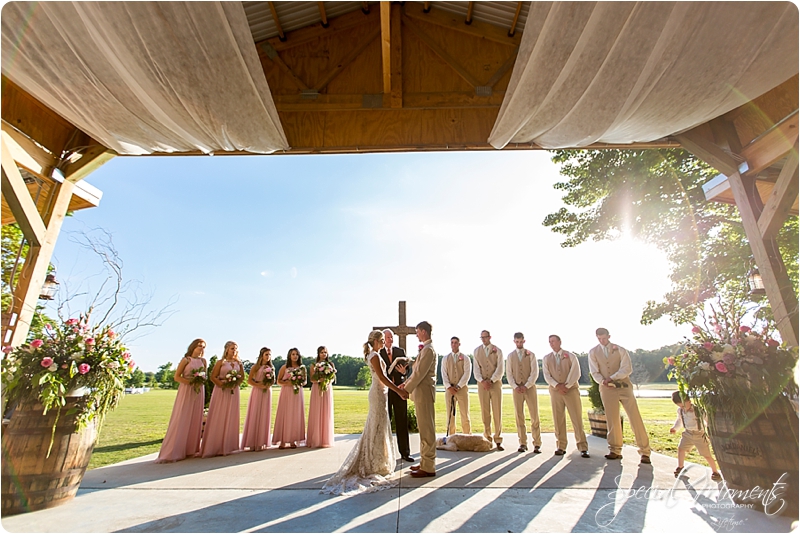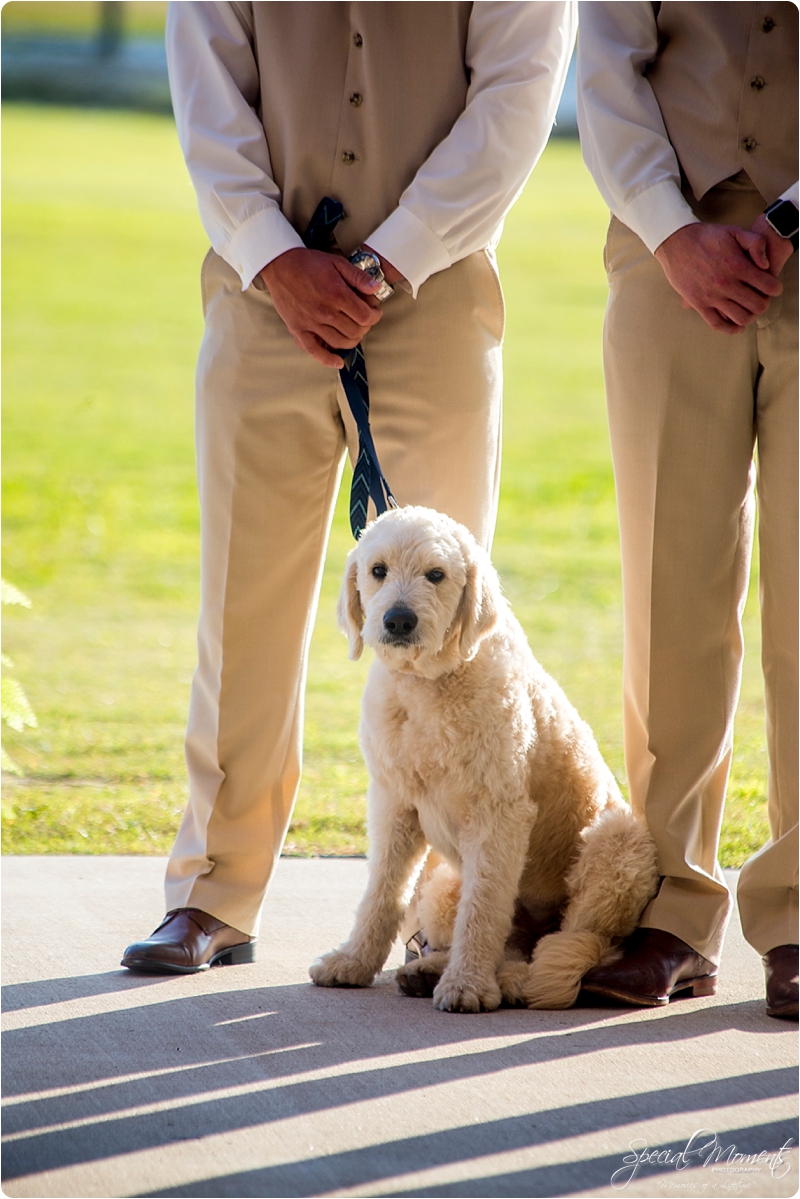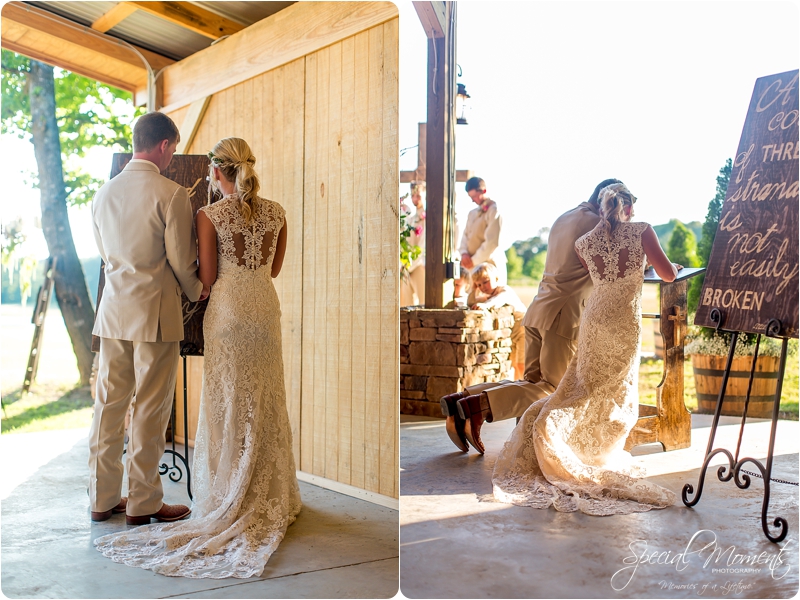 This is one of my all time favorite ceremony images……….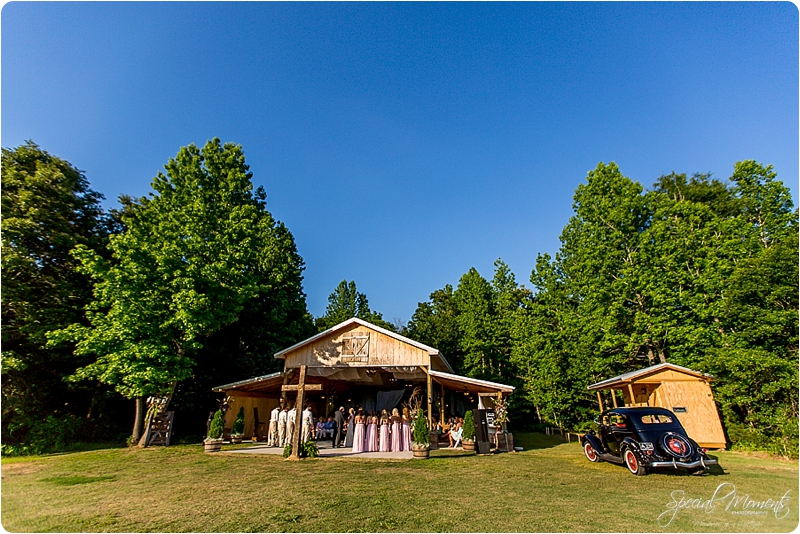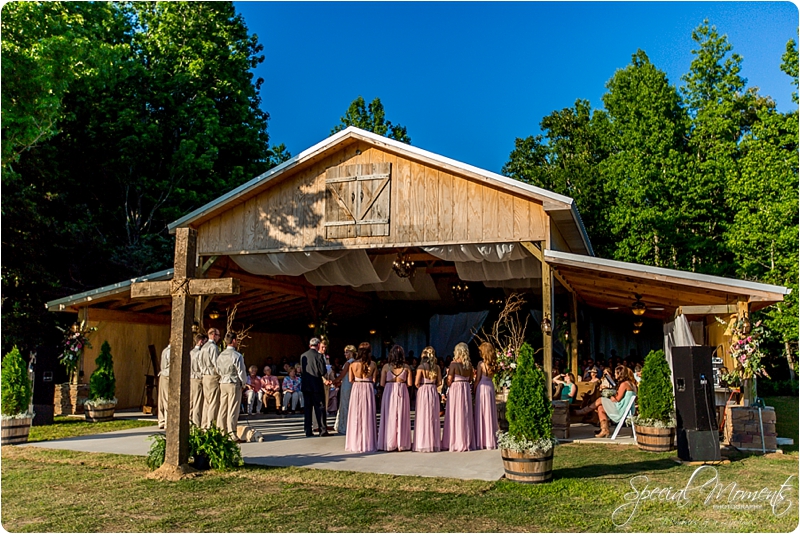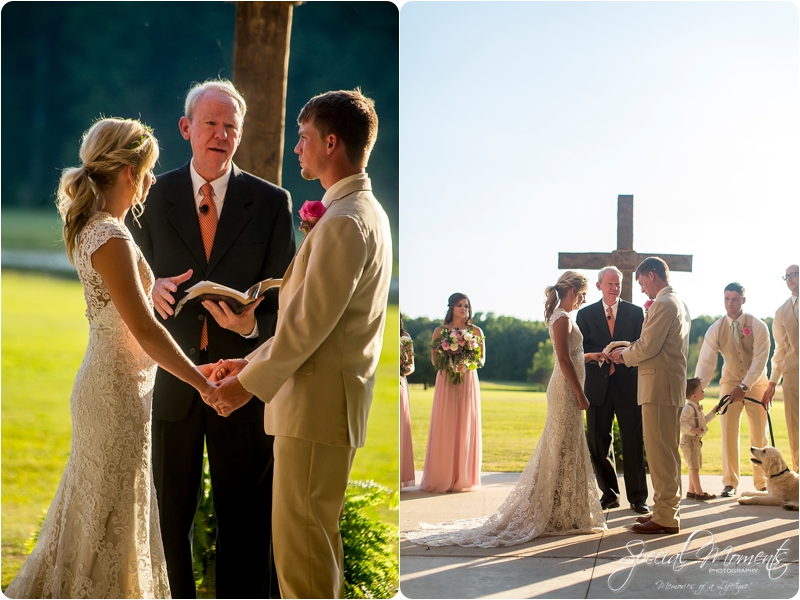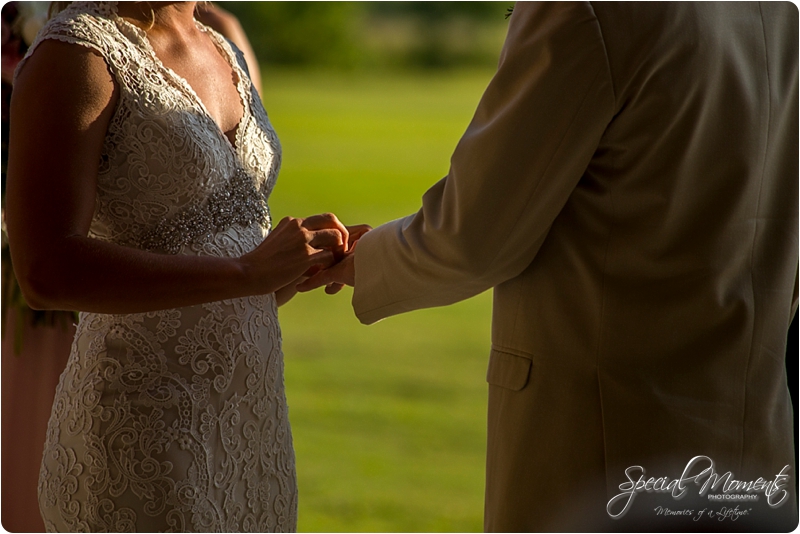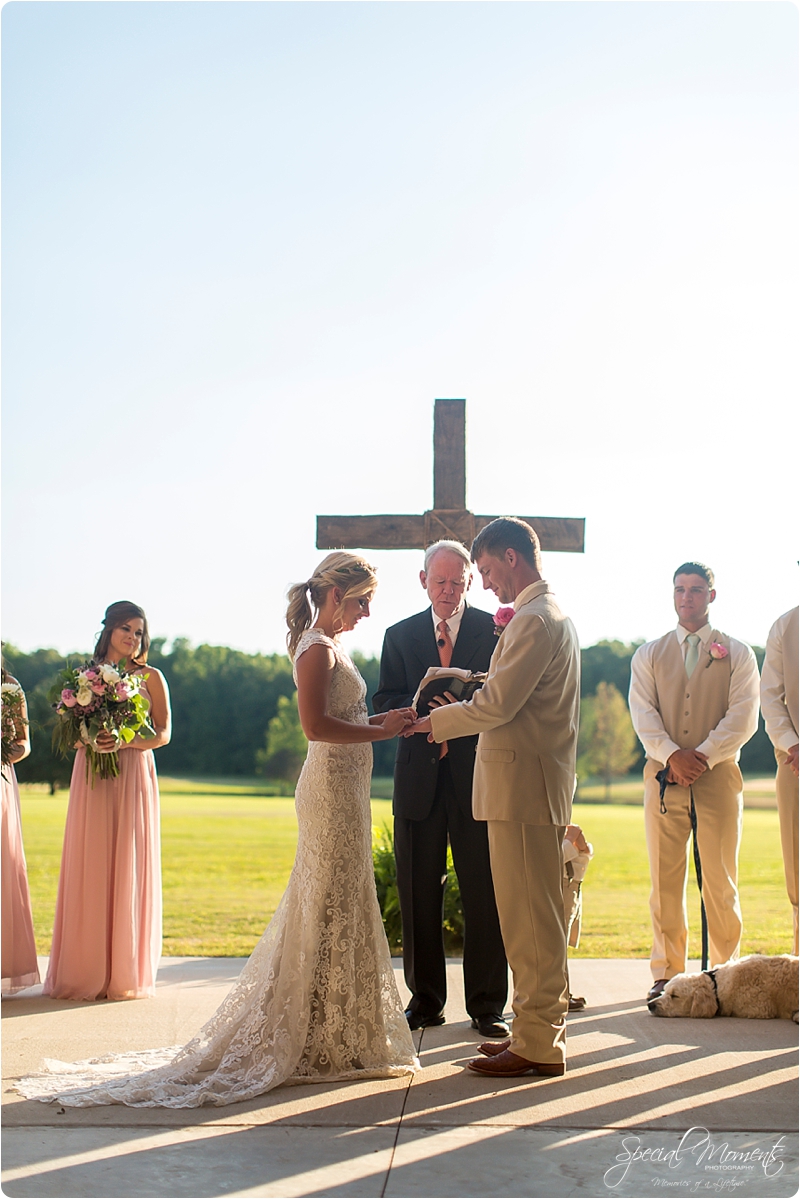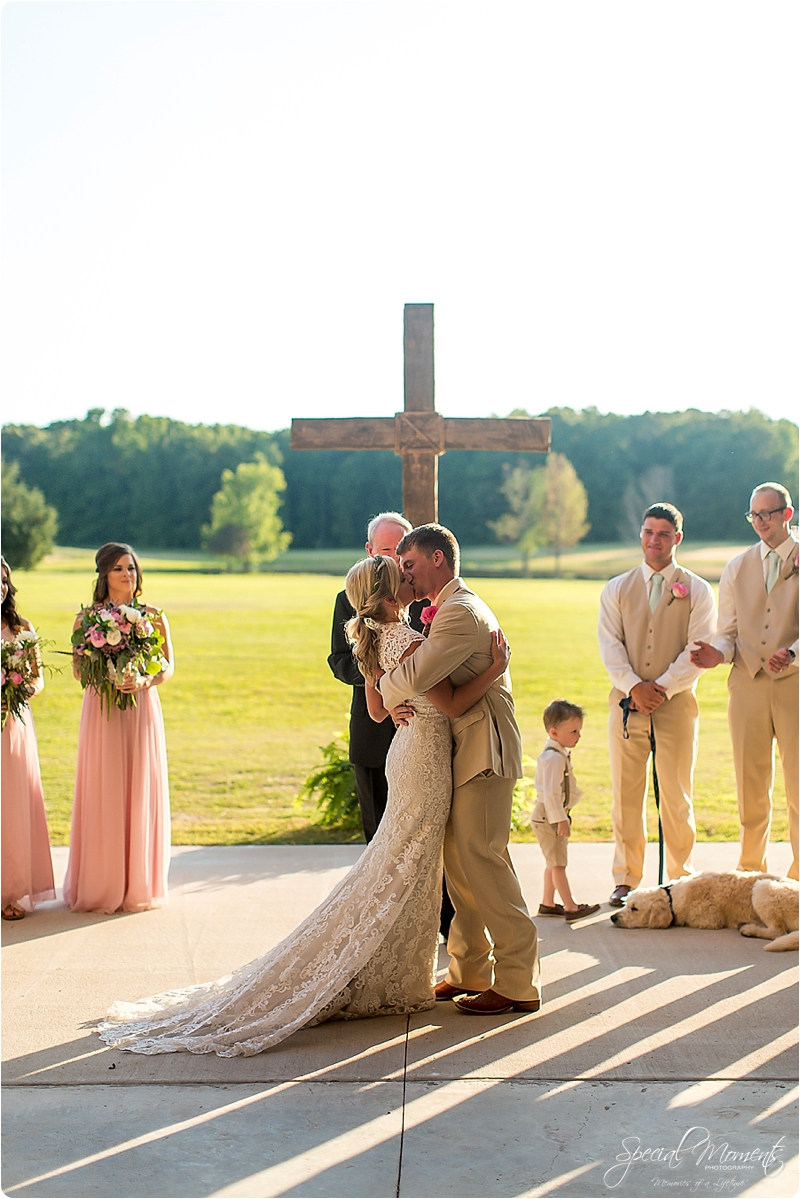 Janie and I have been to about 250 Weddings and that was by far one of the most amazing ceremonies we have ever photographed………… Now let's get to know our Wedding party a lil better shall we?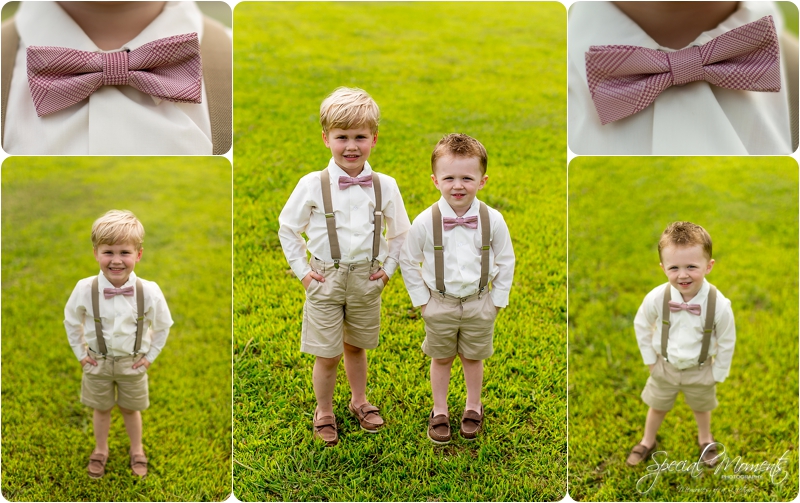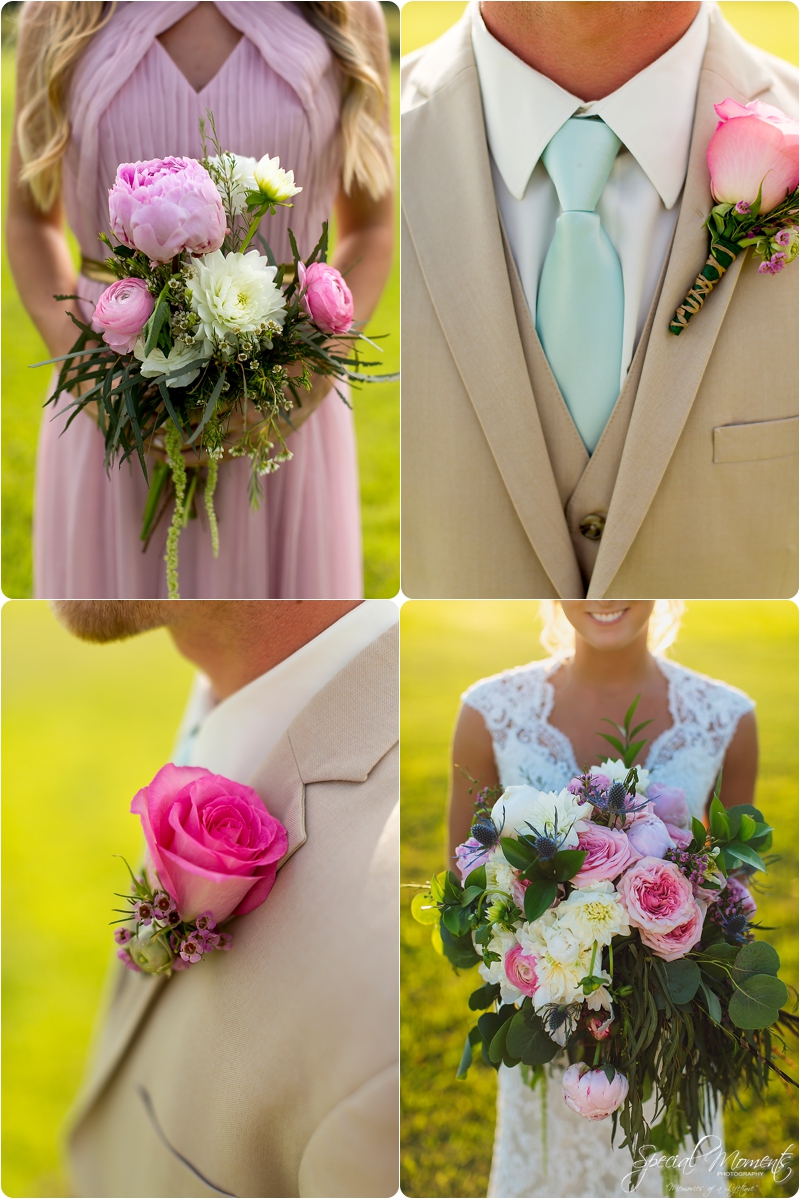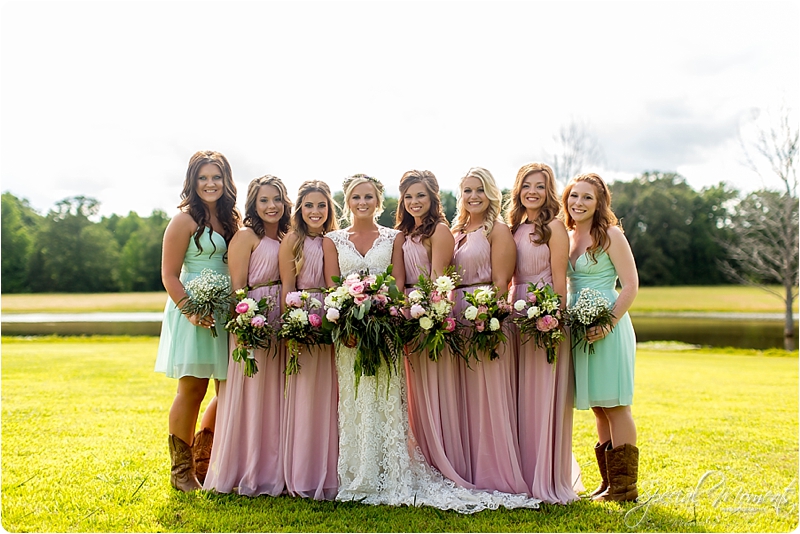 So gorgeous………..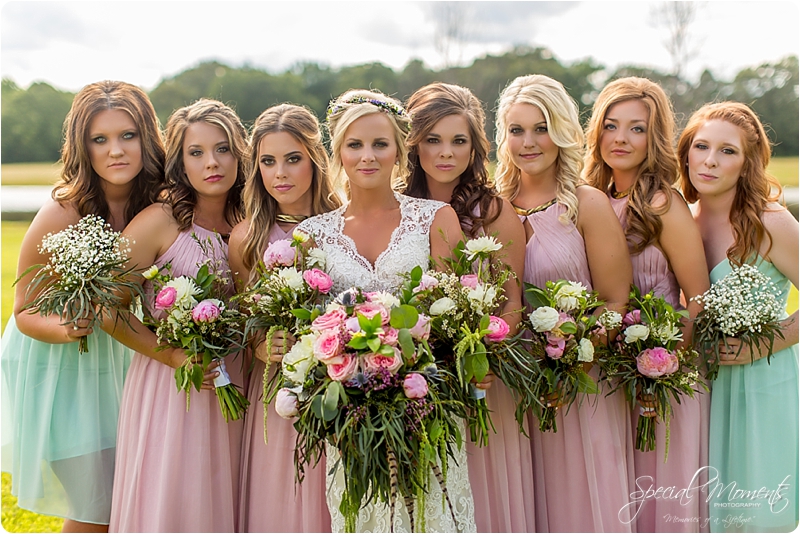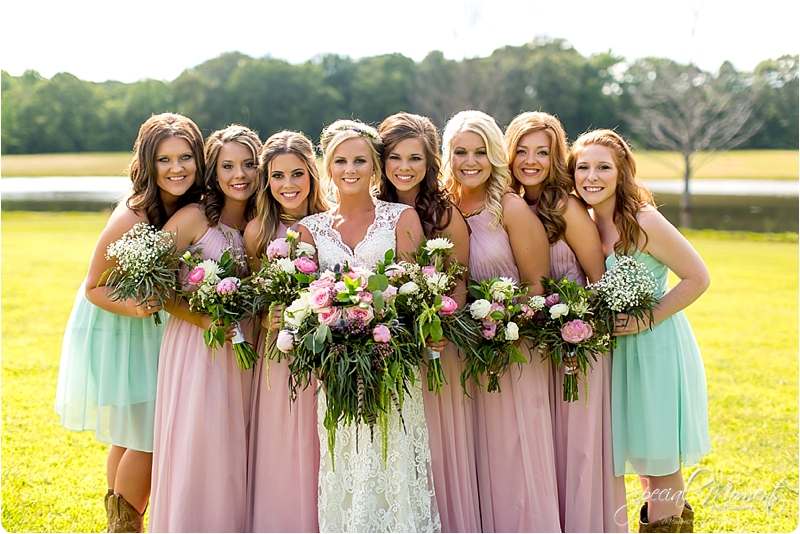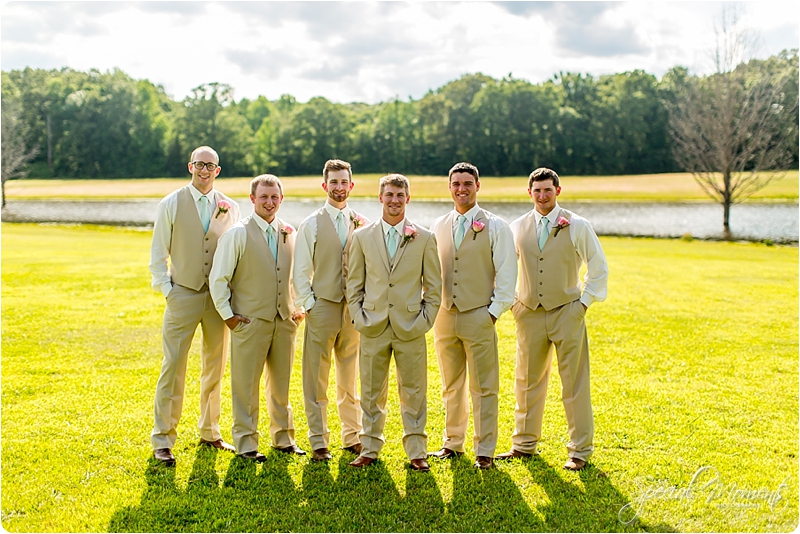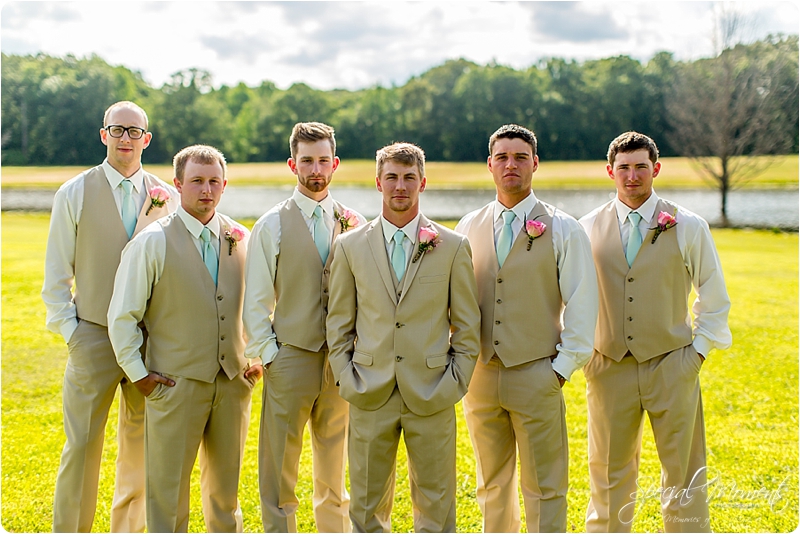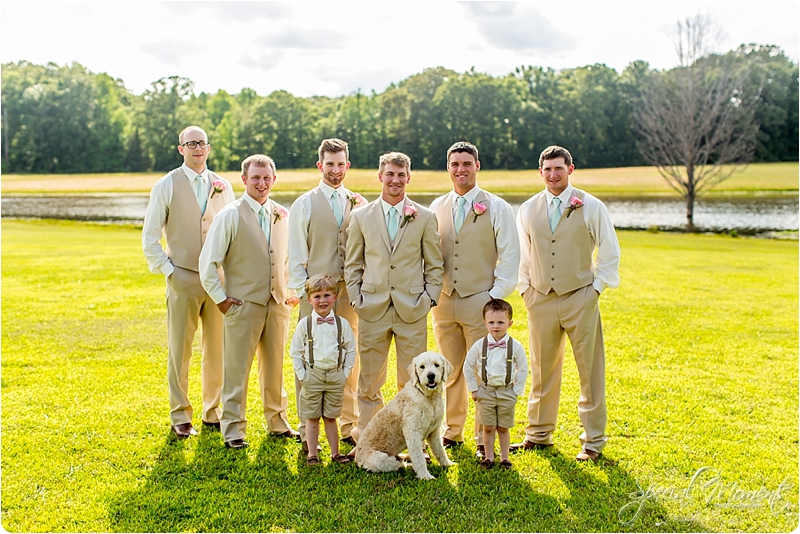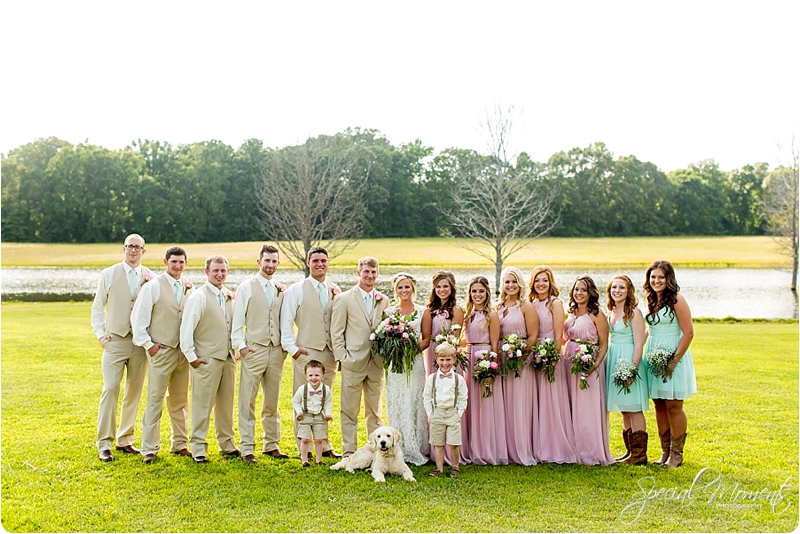 How awesome is this?  These guys were so much fun!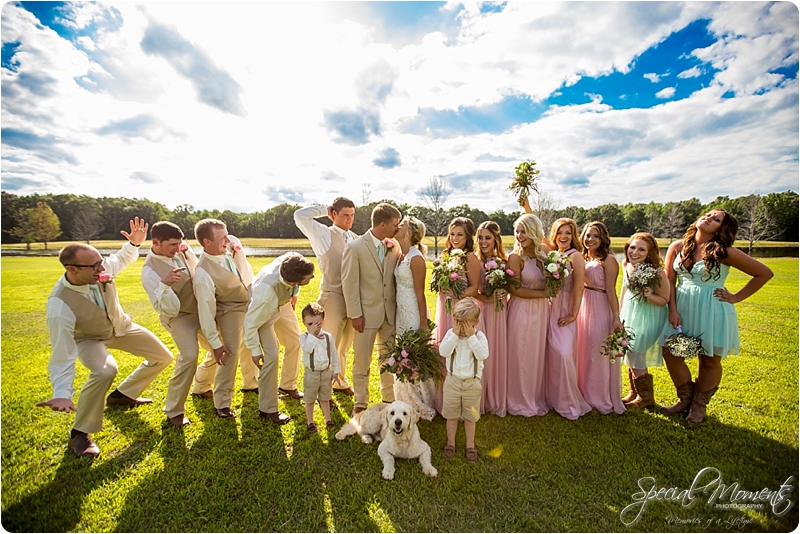 Even the dog closed his eyes………..hahahaha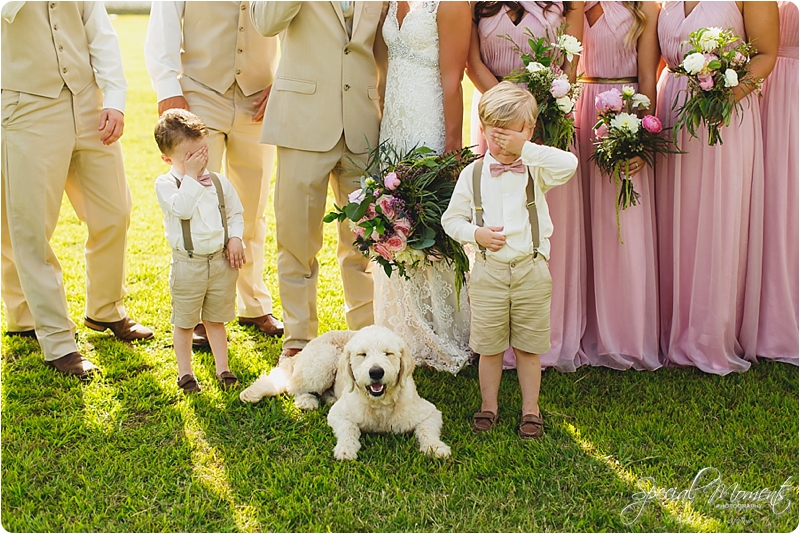 I hope ya'll like details…….like a million of them…….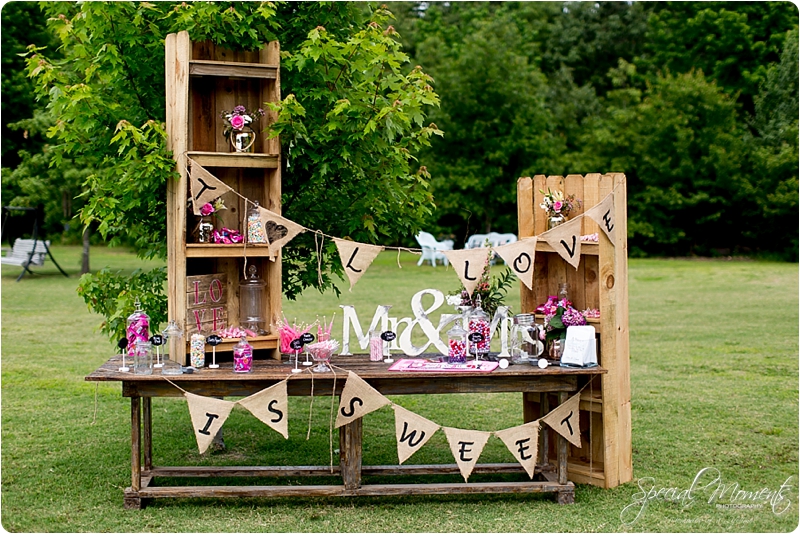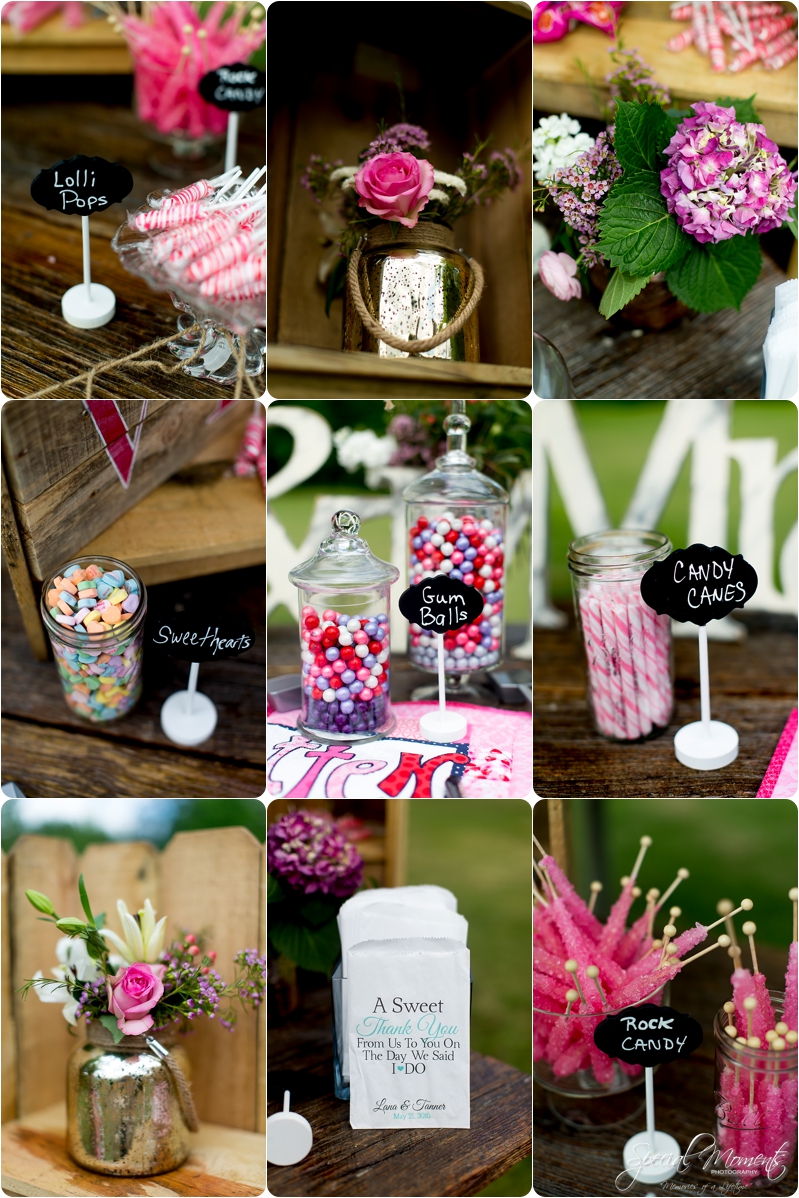 Below is the head table….The china in the images were used in Lana's mother and grandmother's Weddings…….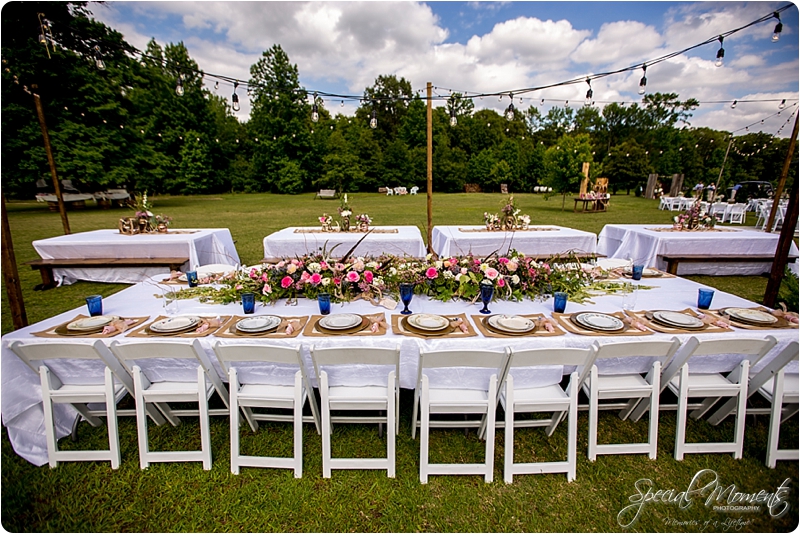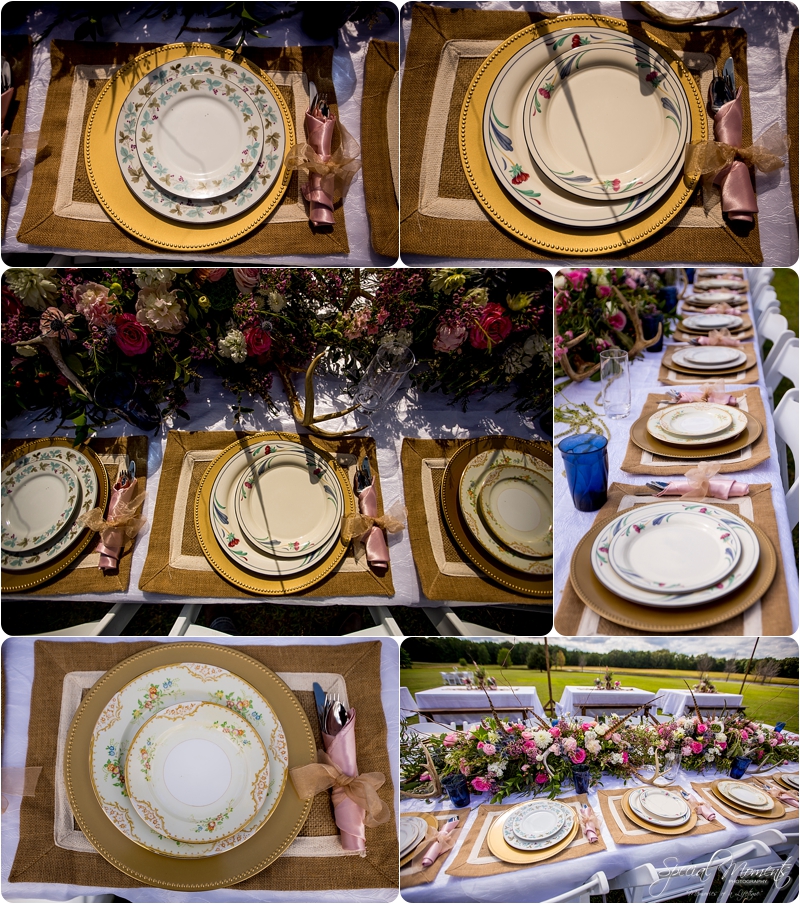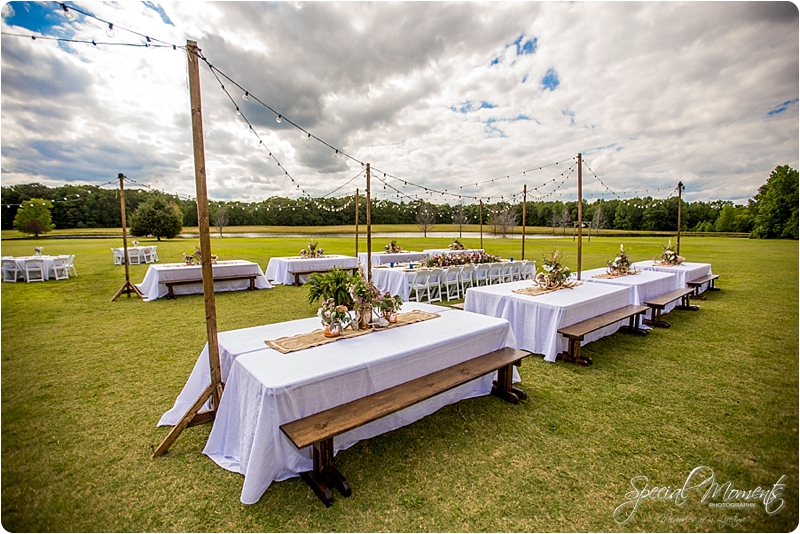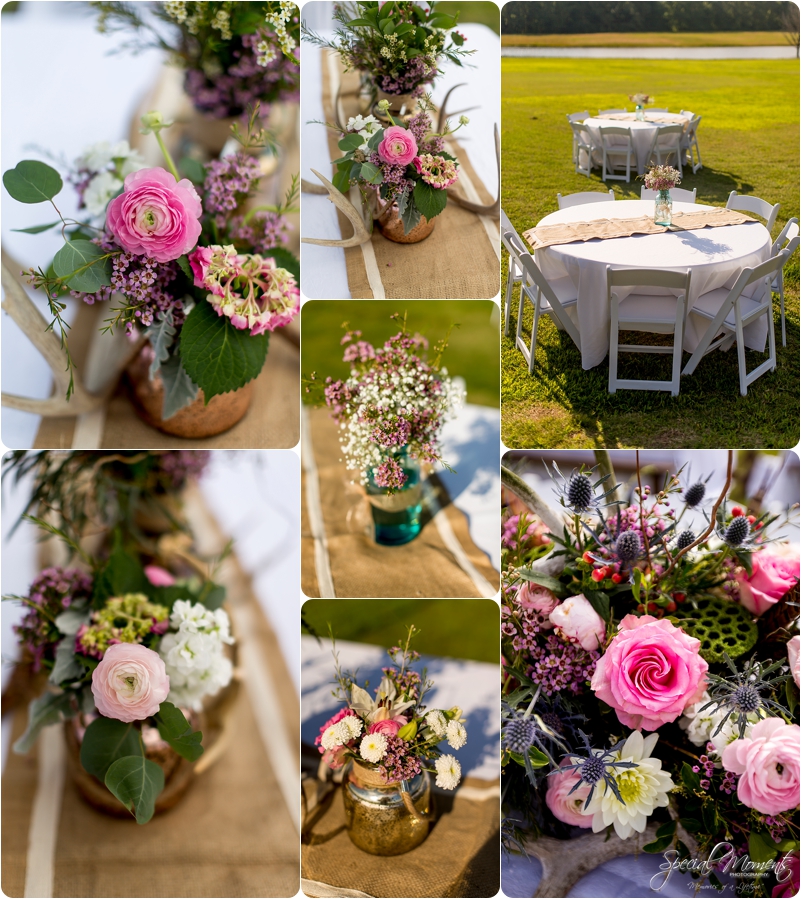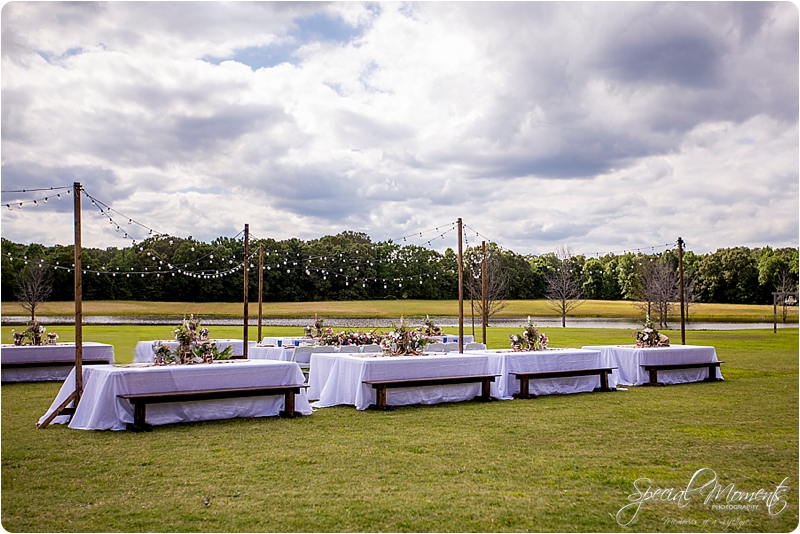 The florals were amazing…..Staci with Southern Charm Wedding & Event House really out did herself…………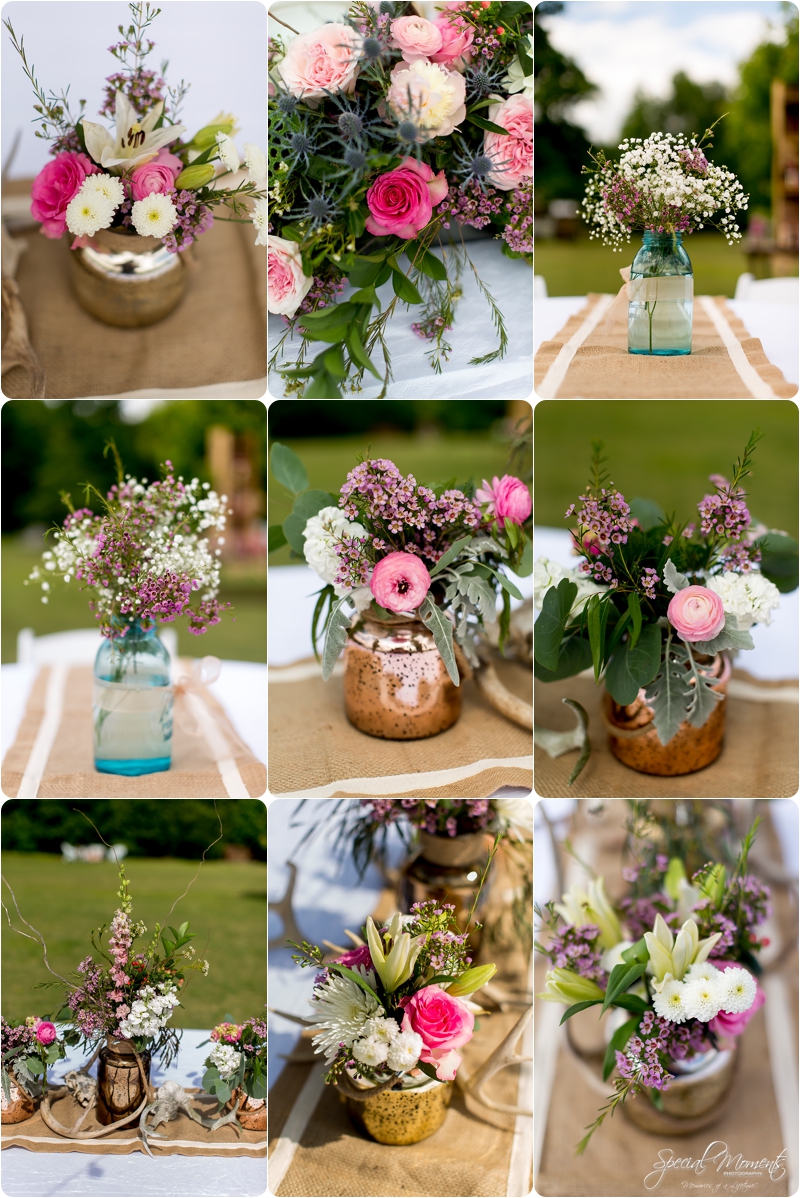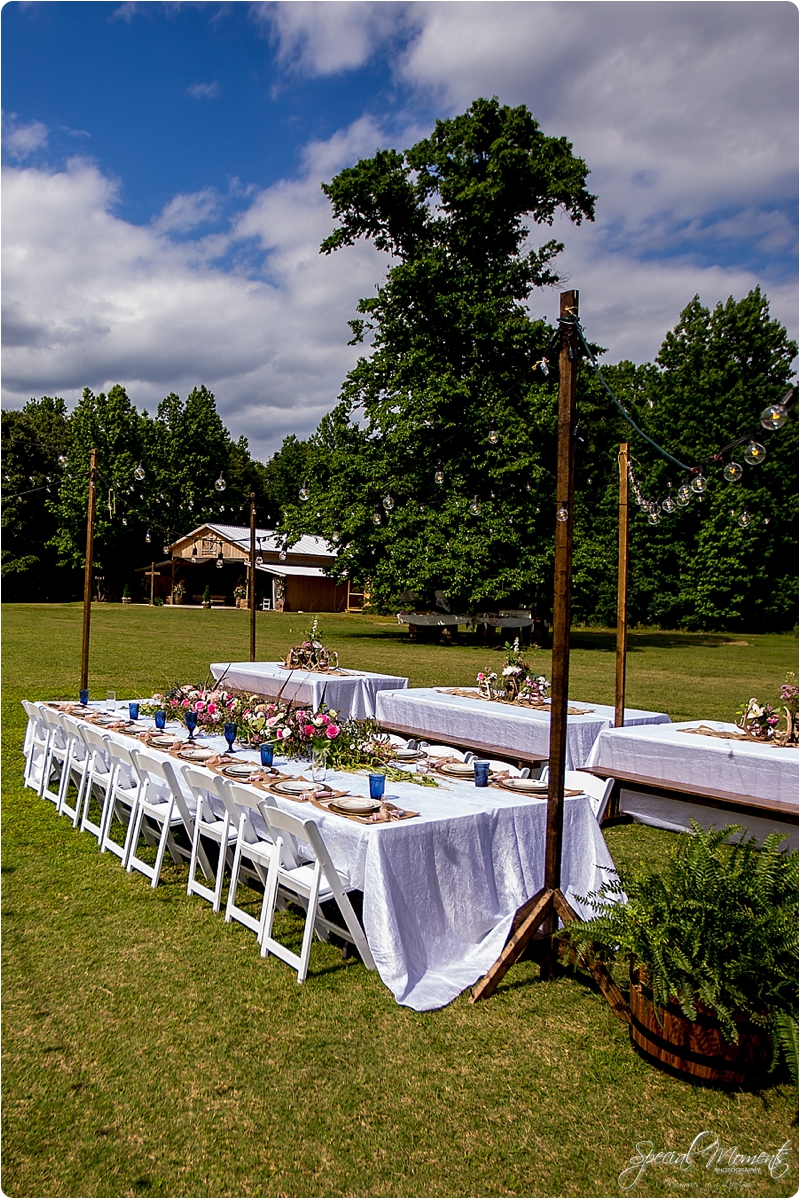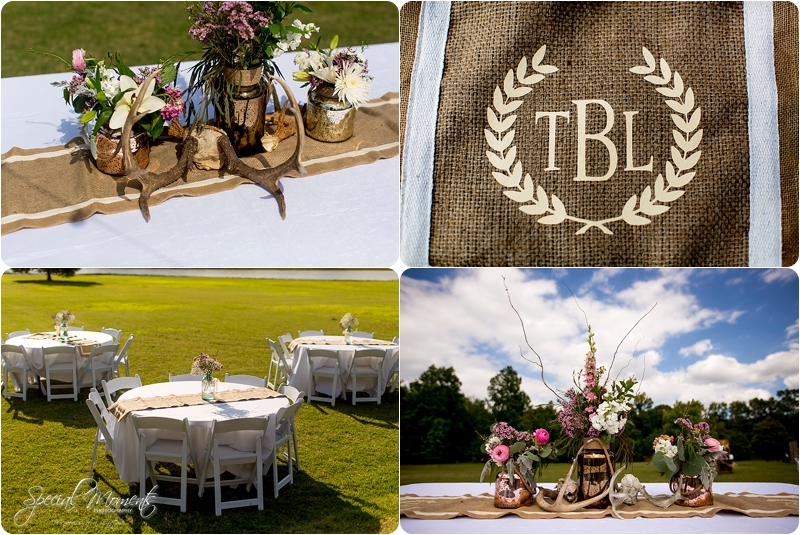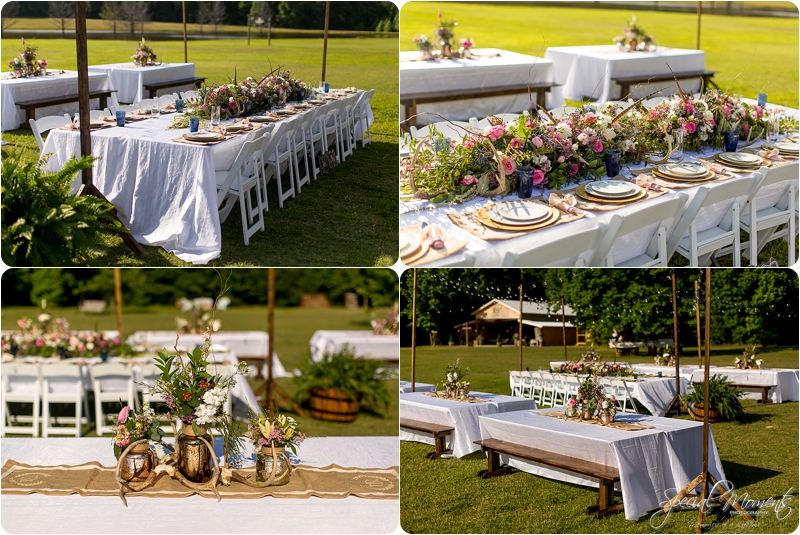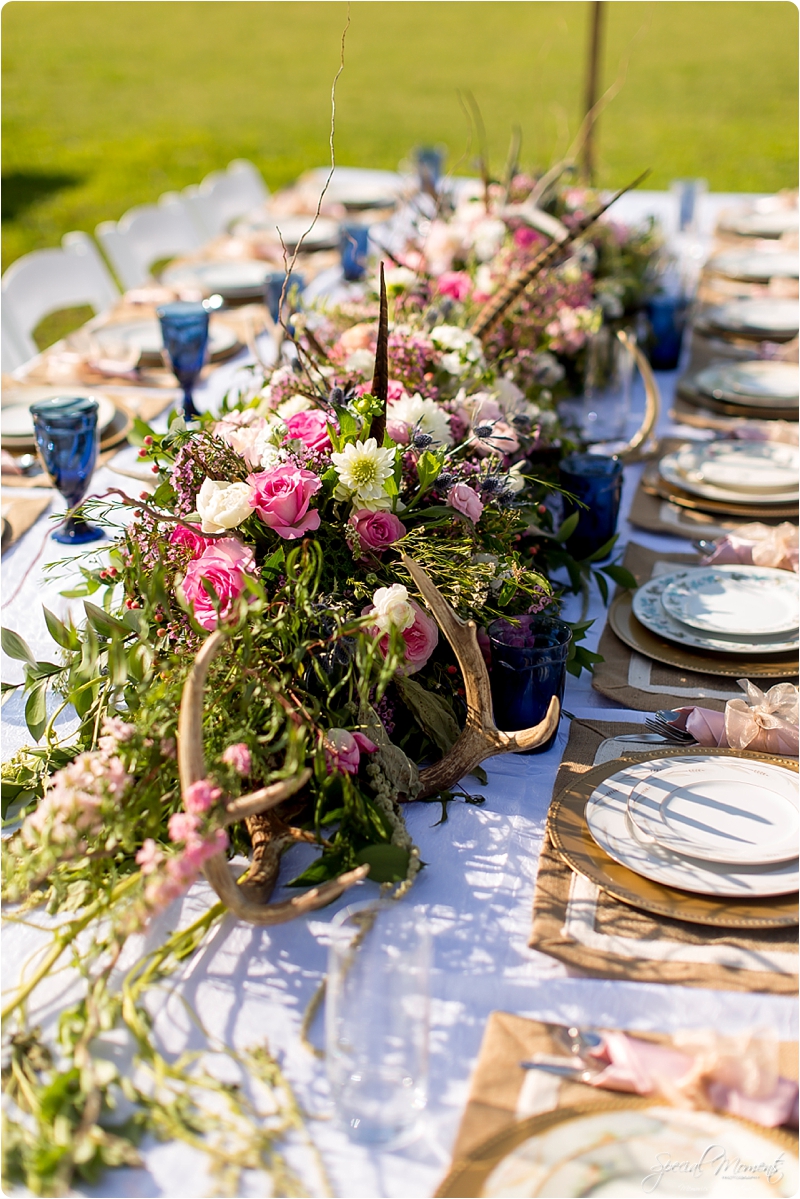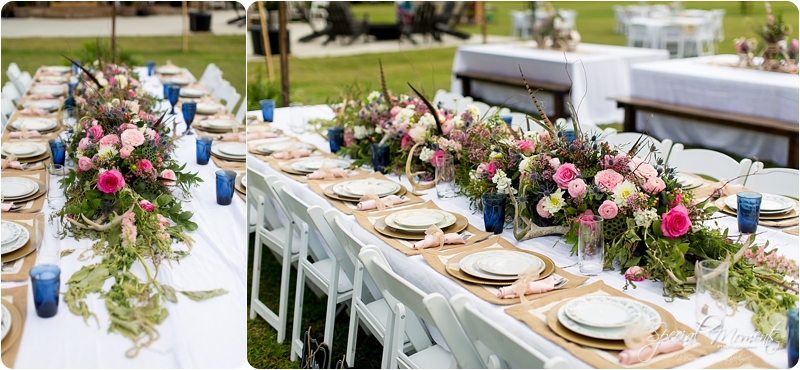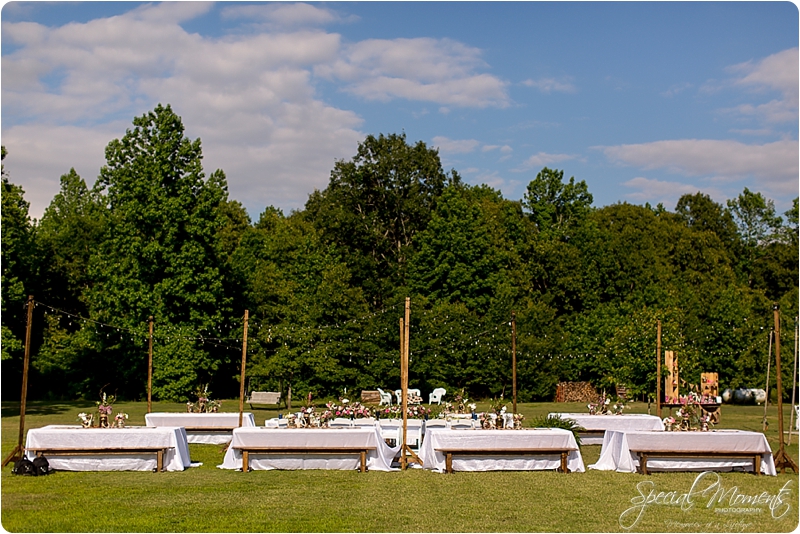 The food was amazing…….Thanks to Harlan and Jon for their smoking skills…………..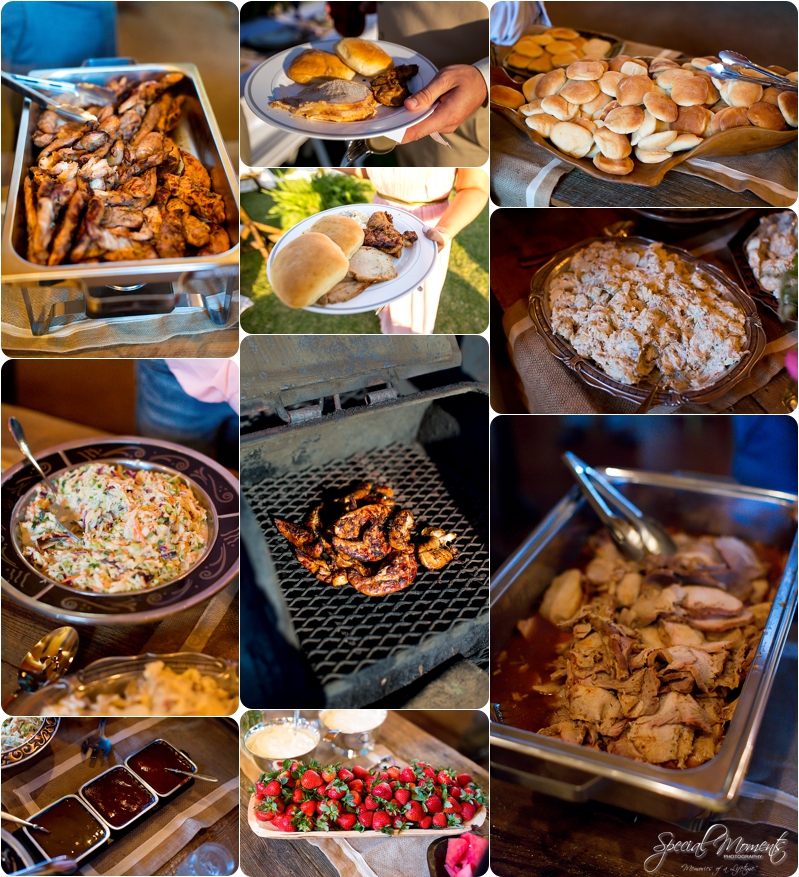 The cake table and cakes!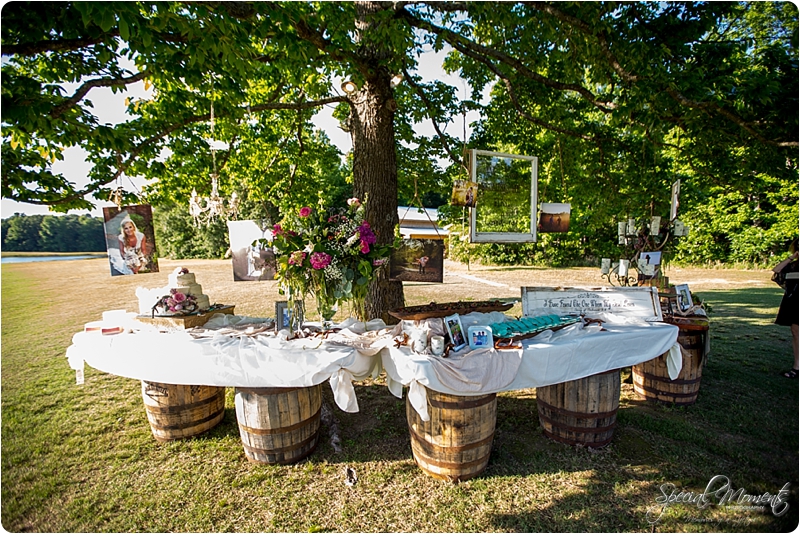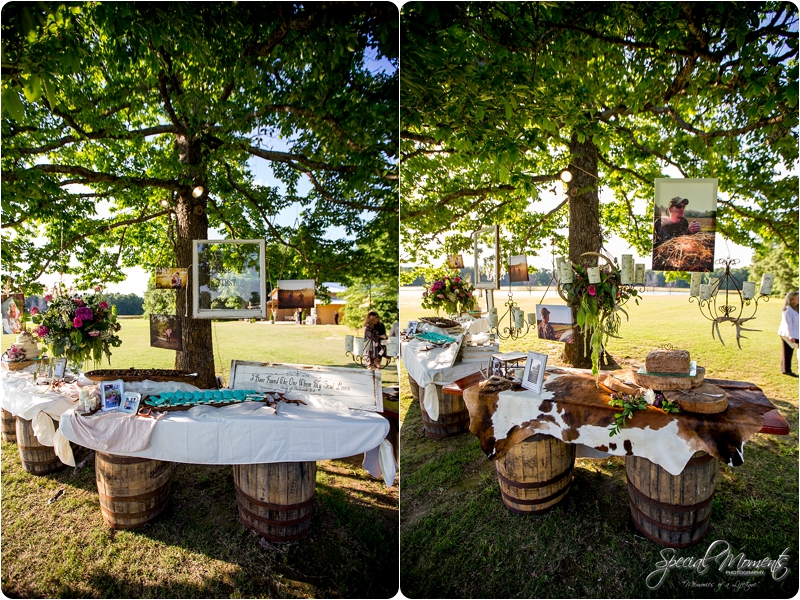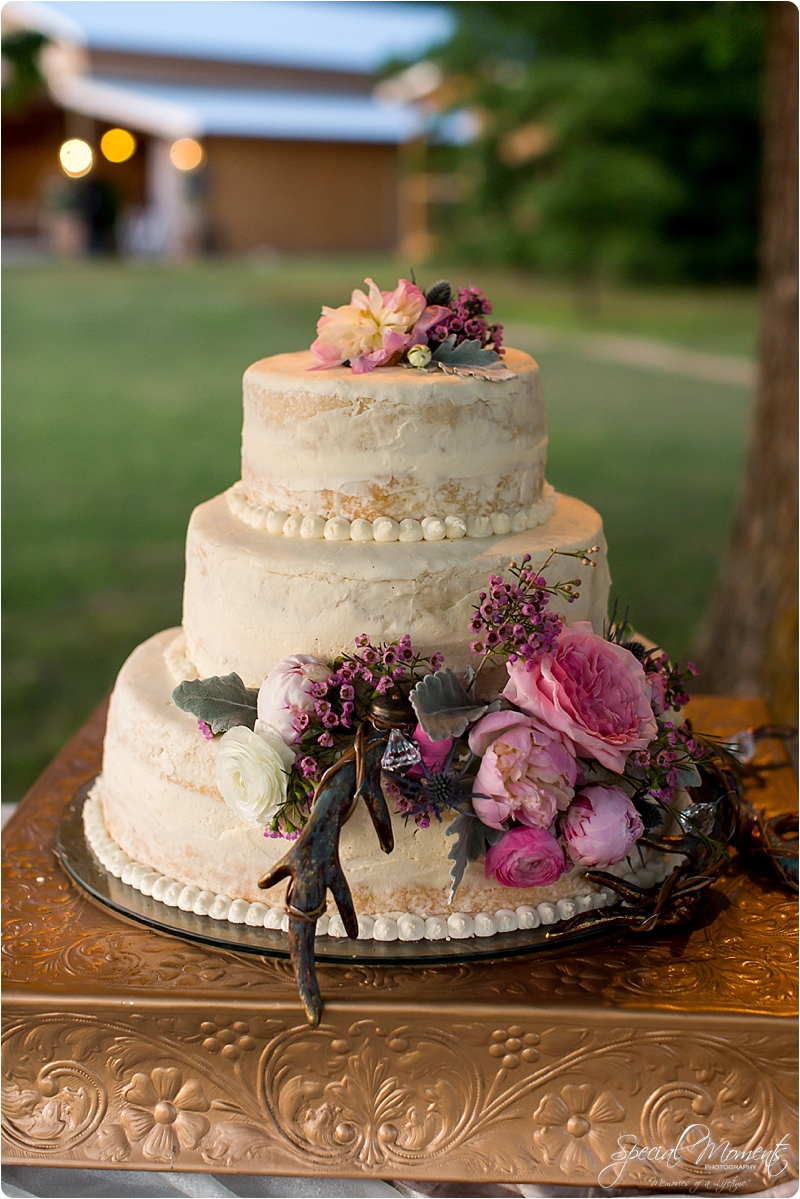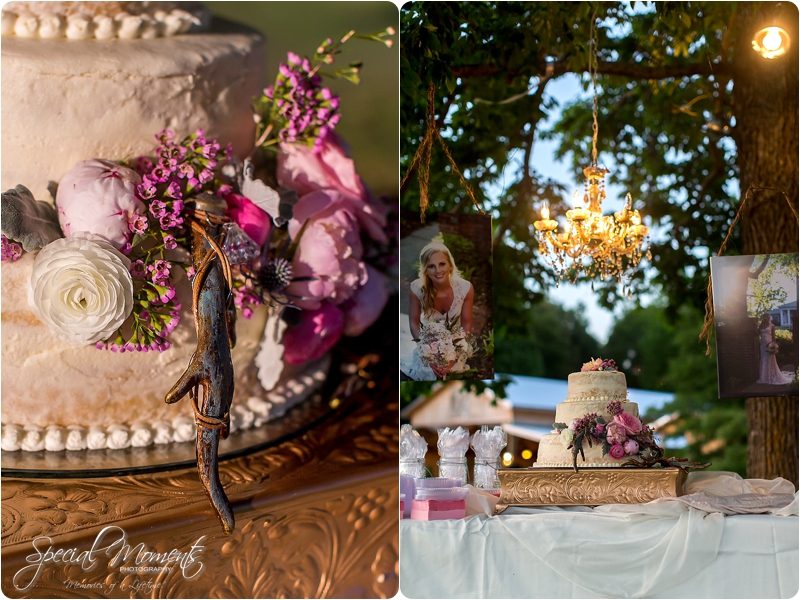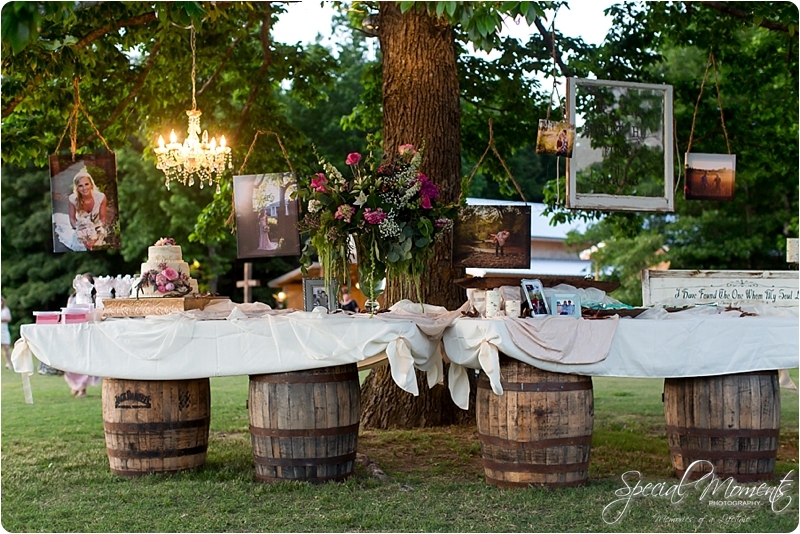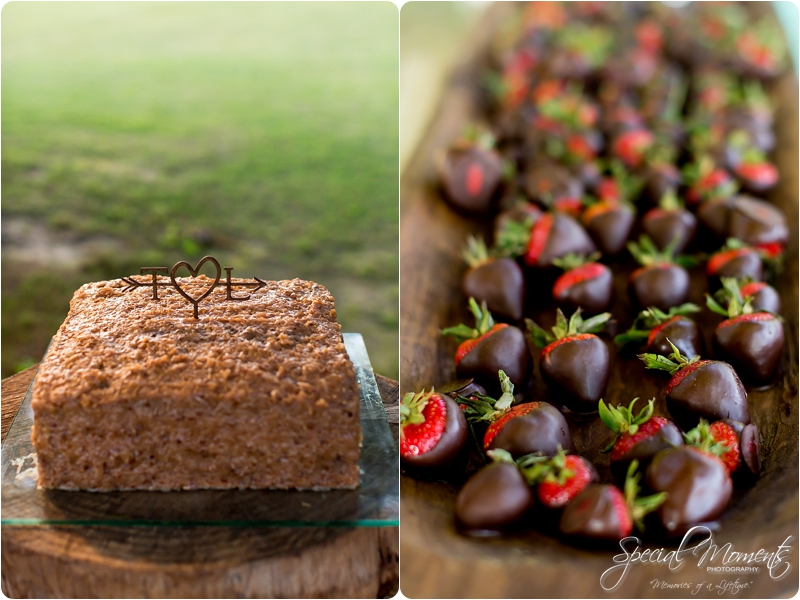 Here's a ring shot and a detail from Lana's bouquet…….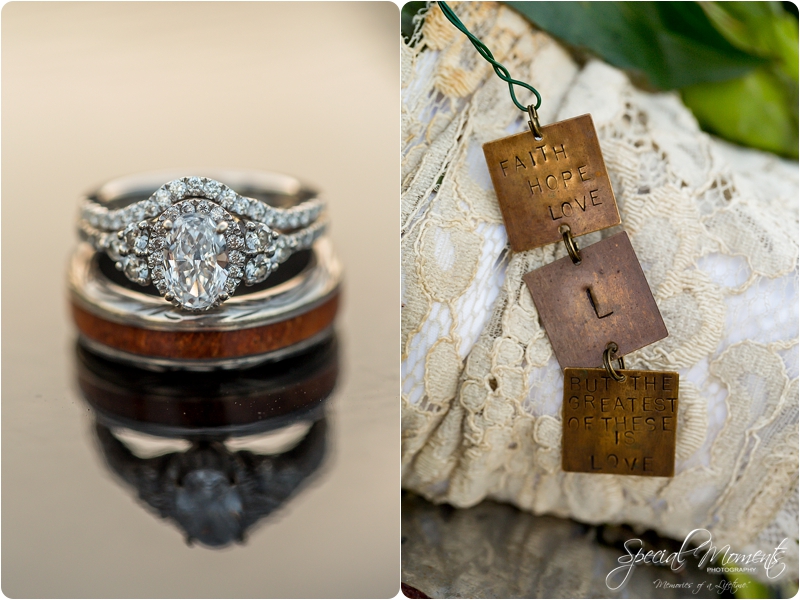 First dance time!  The lighting was perfect and the DJ Kevin did an amazing job……….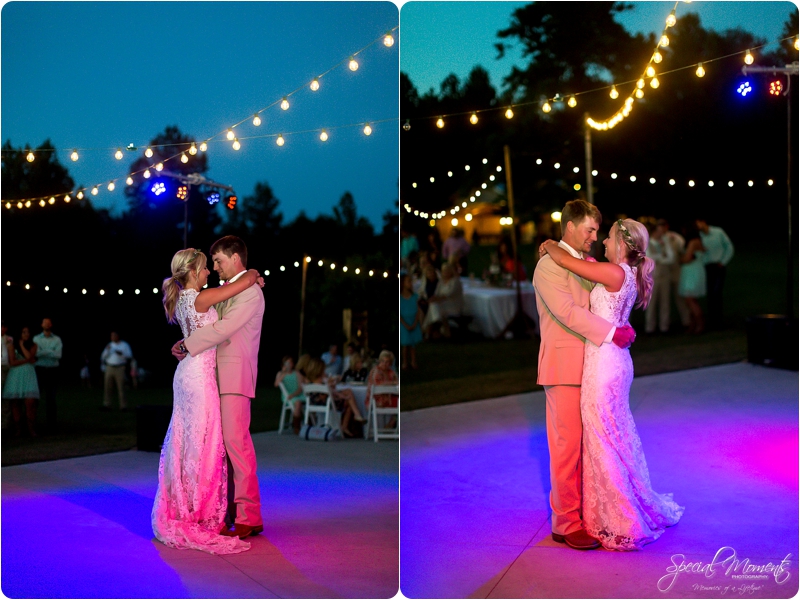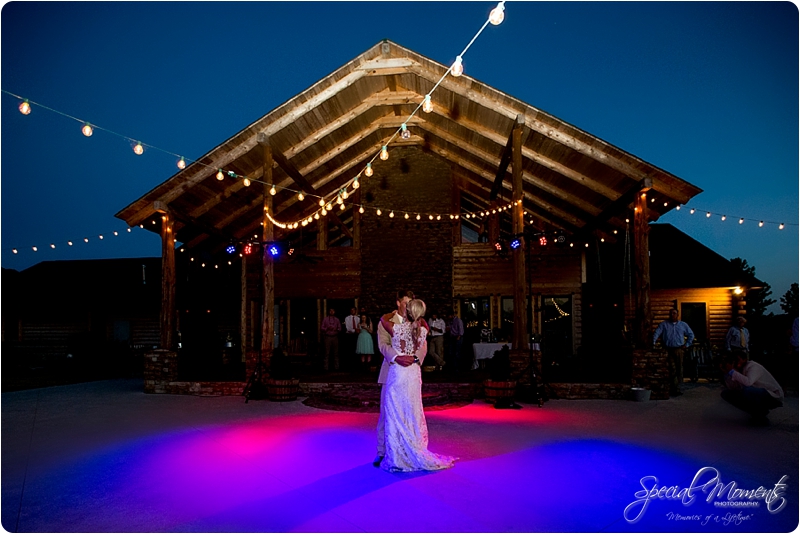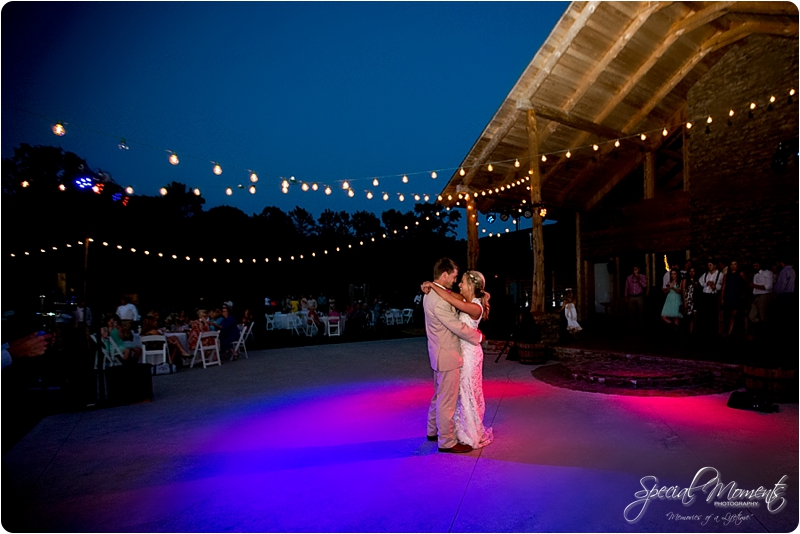 How gorgeous is this dress from Lowe's Bridal in Brinkley, Arkansas……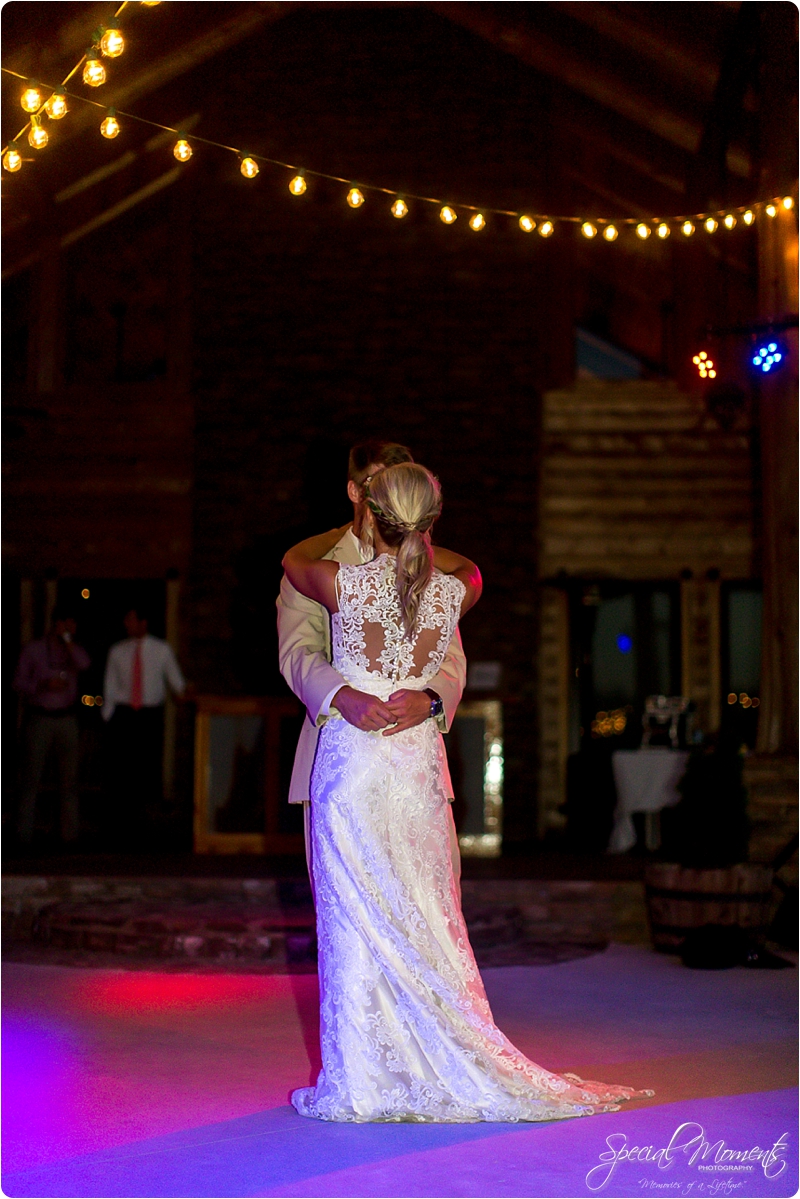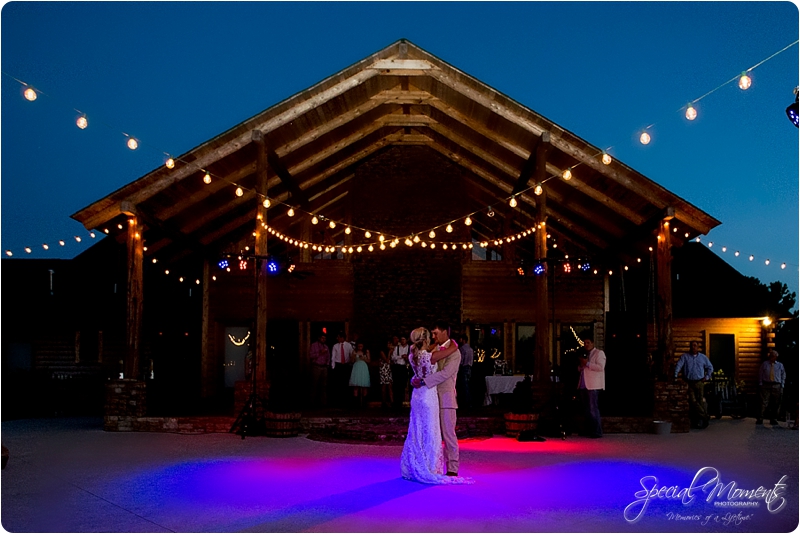 Here's some images of everyone having fun at the reception………..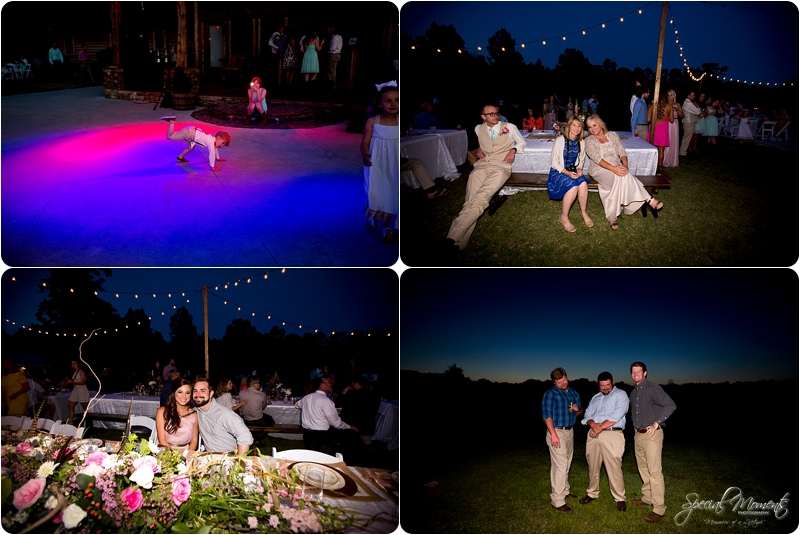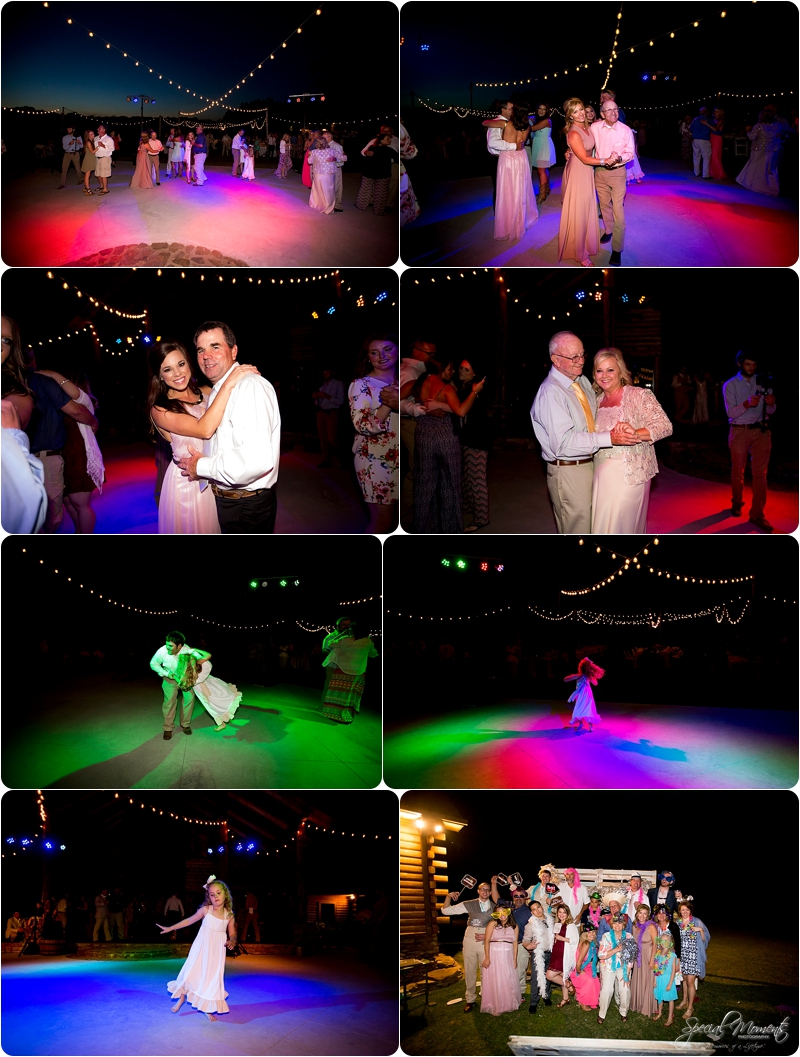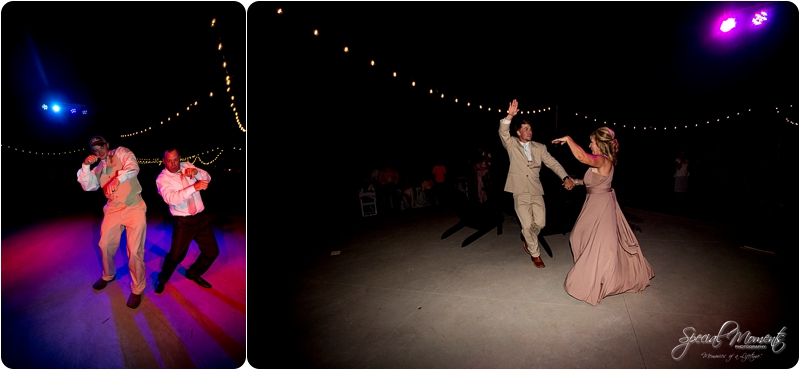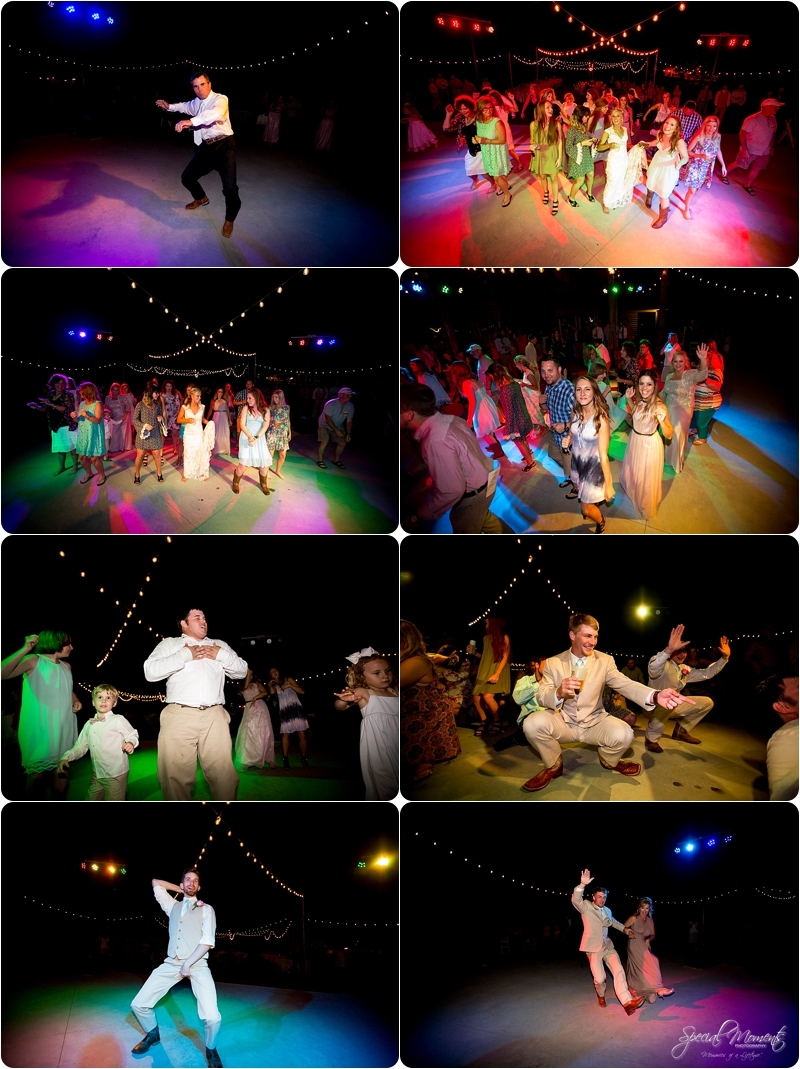 Sparkler exit……
.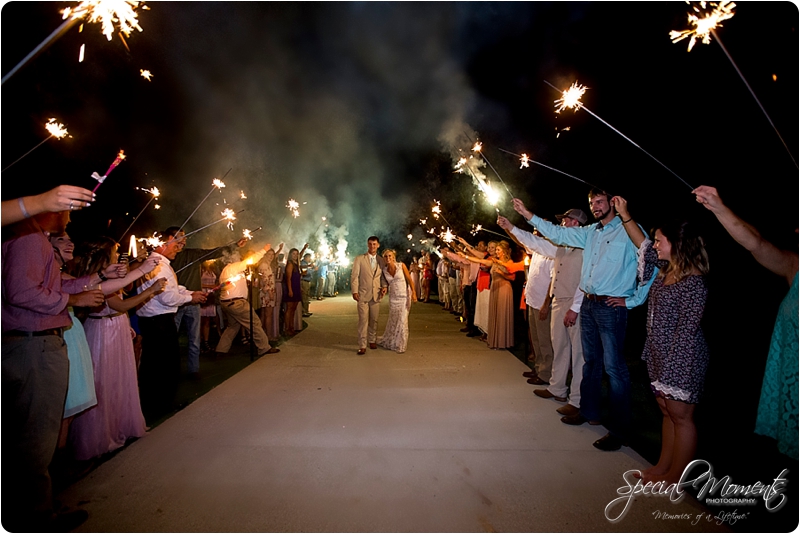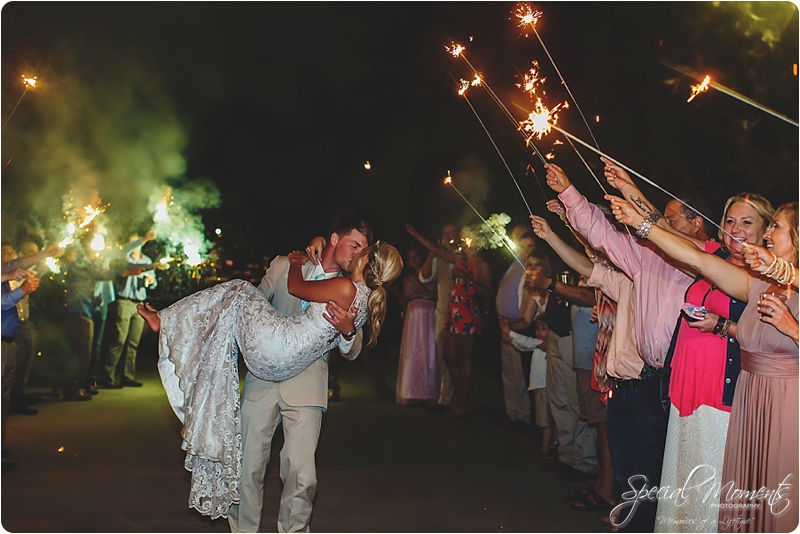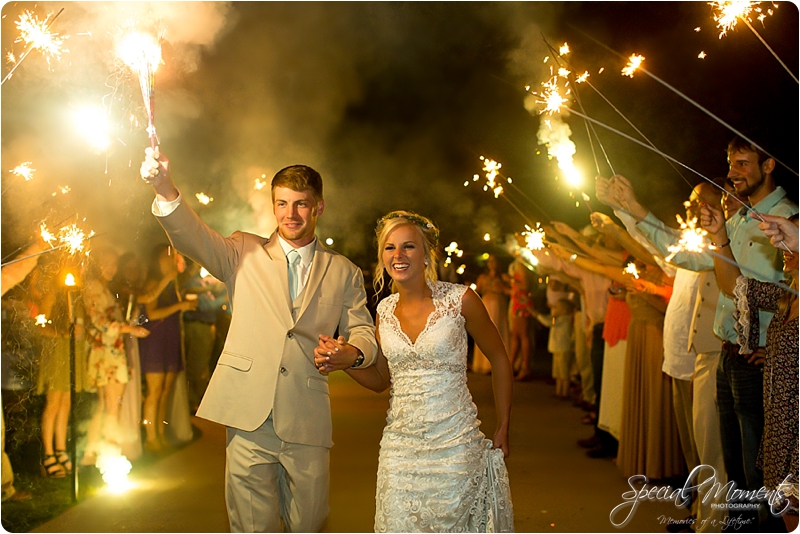 Portraits!  We captured some of these during the first look and the rest at sunset! Here they are in no particular order…….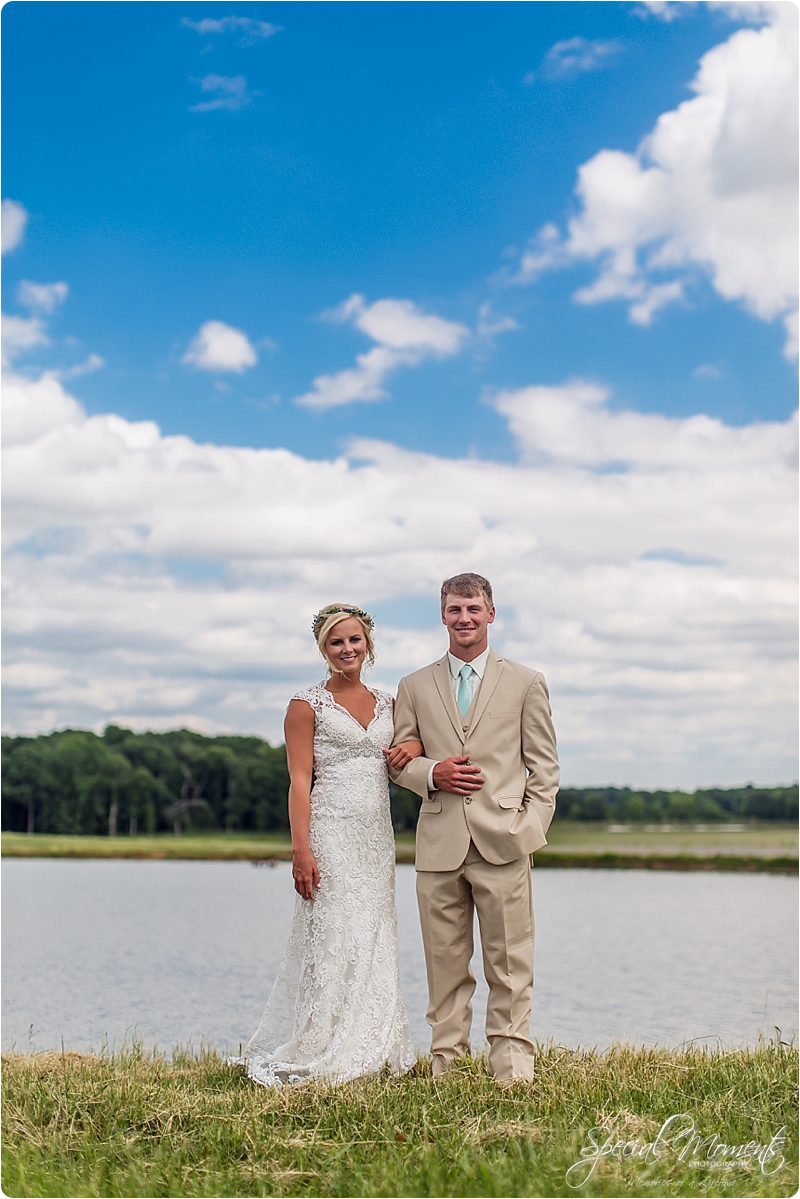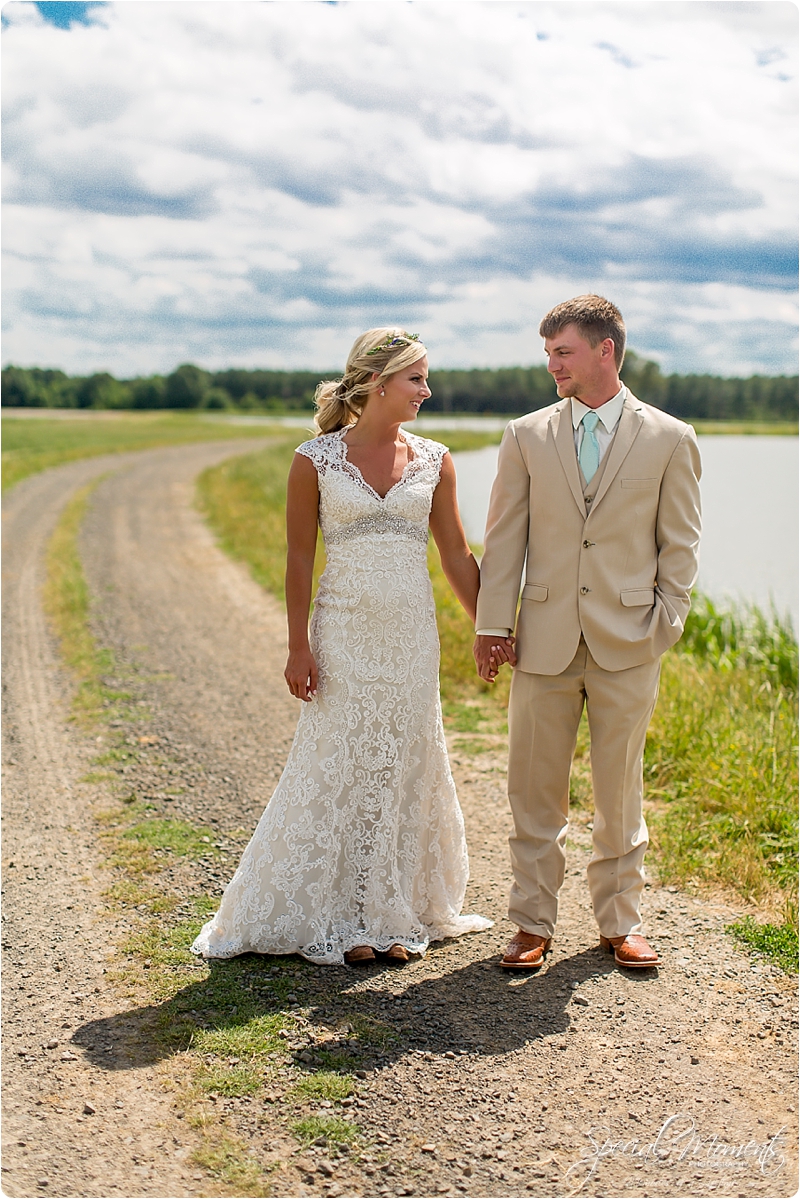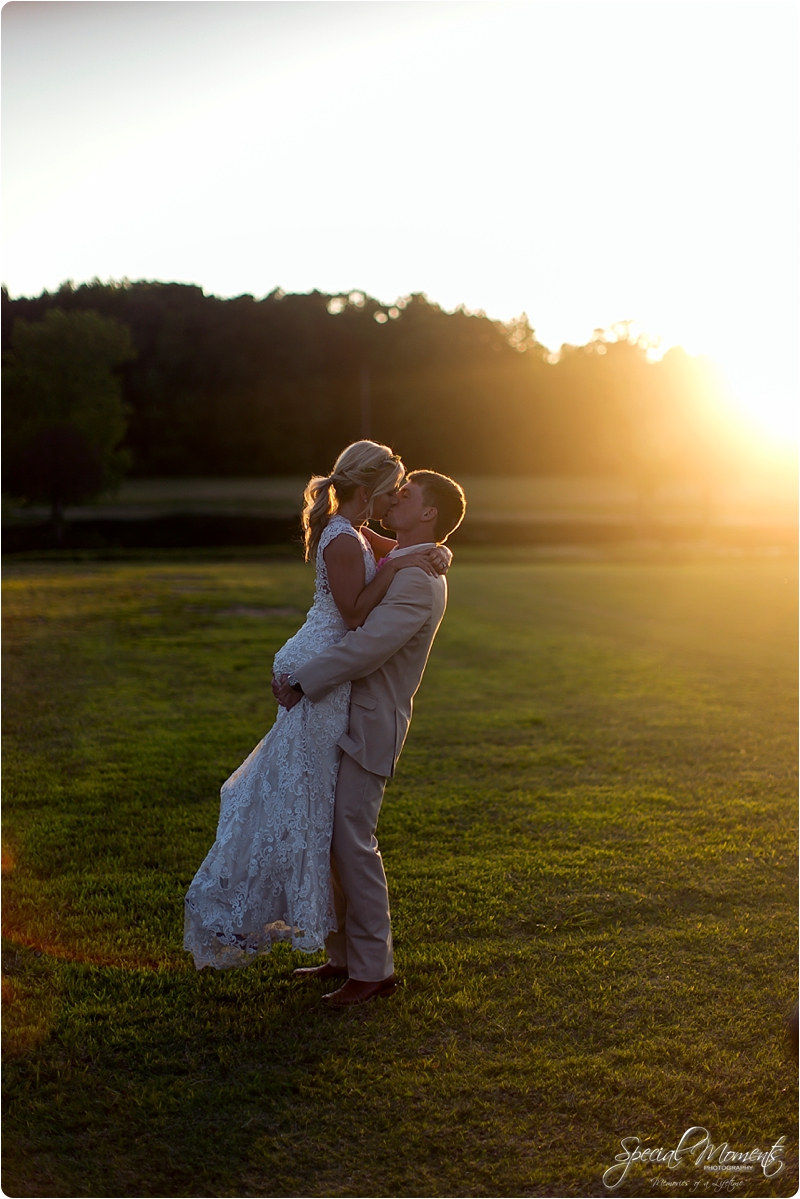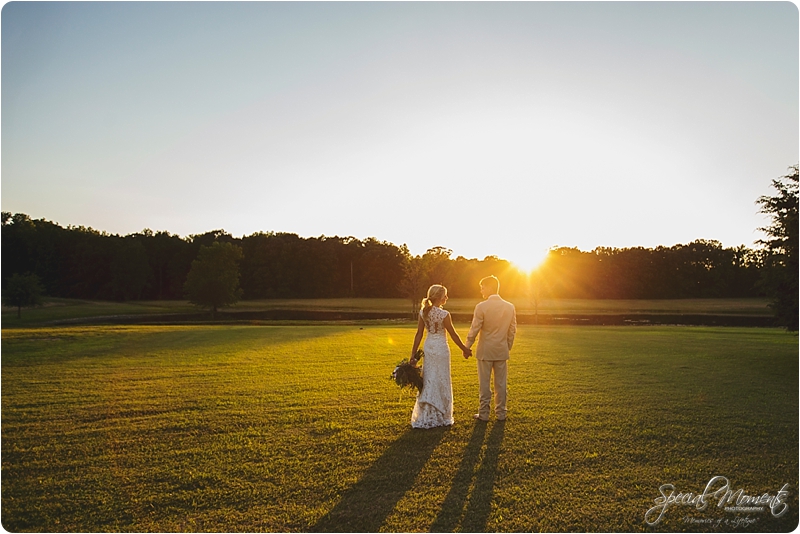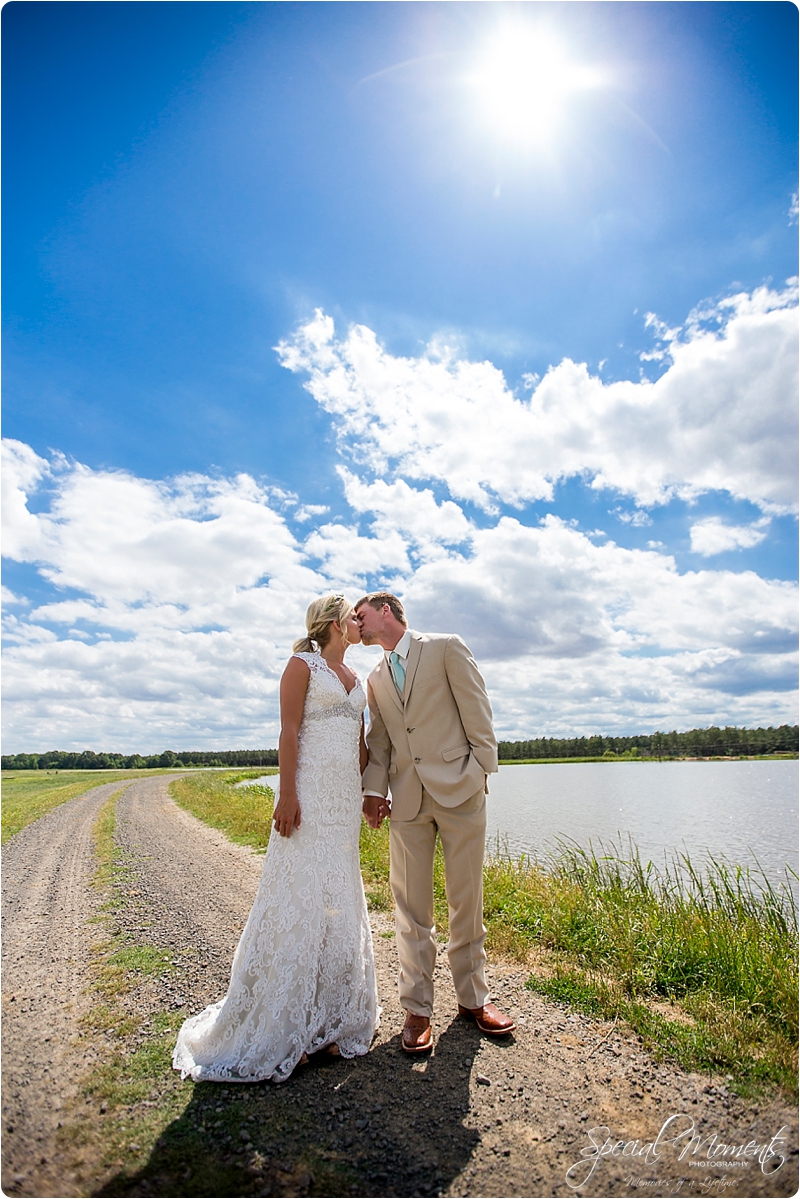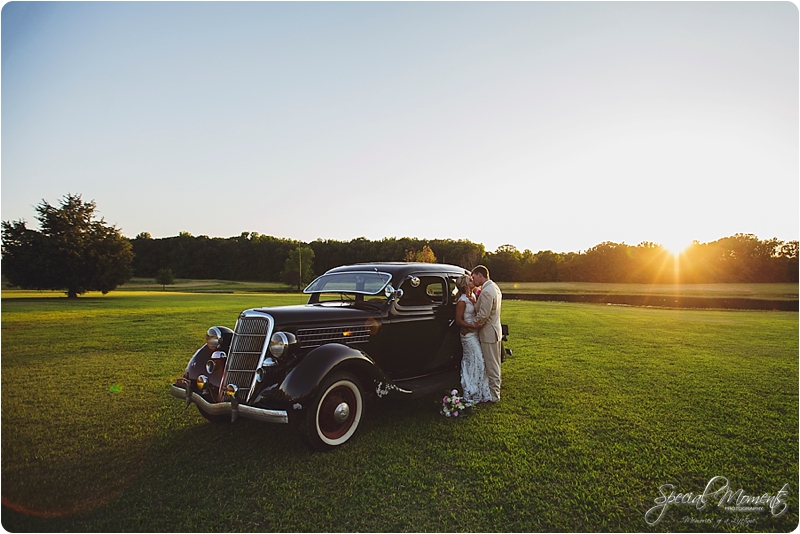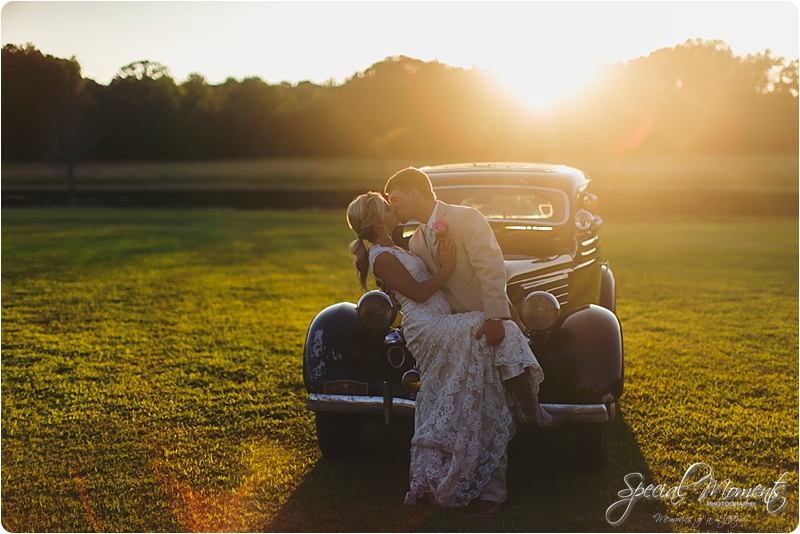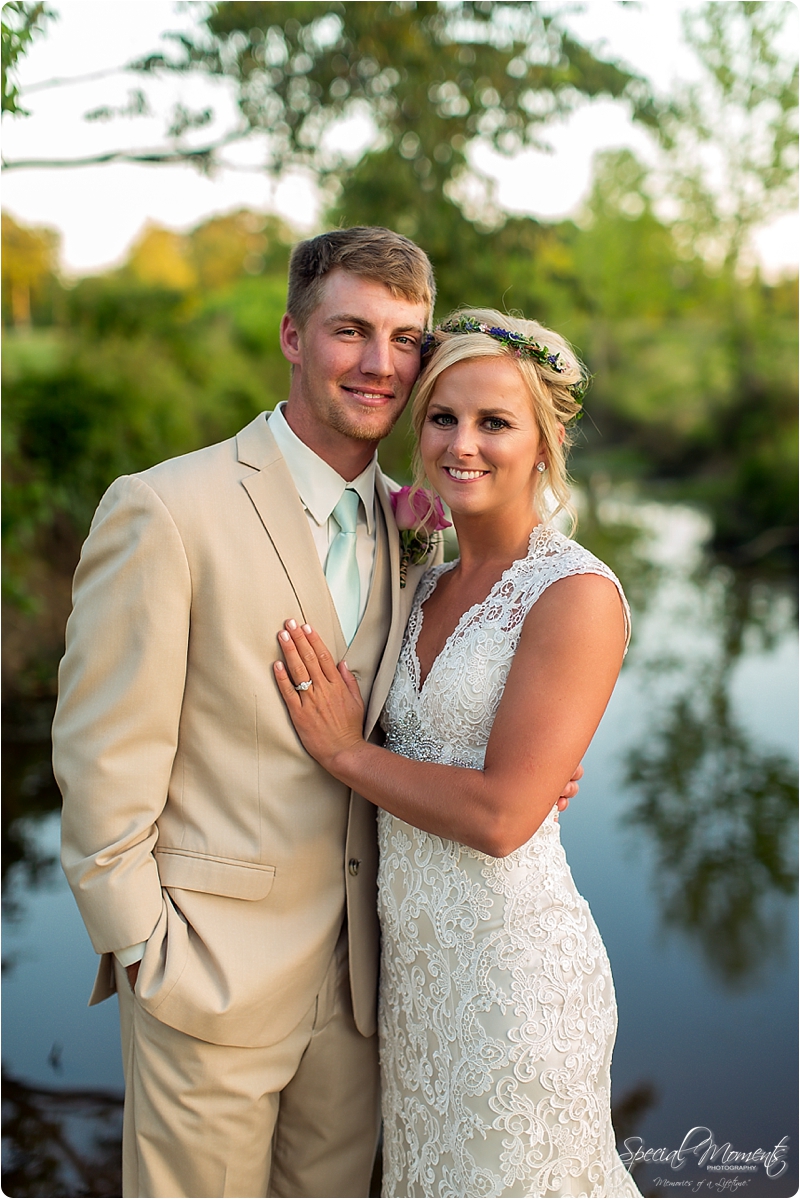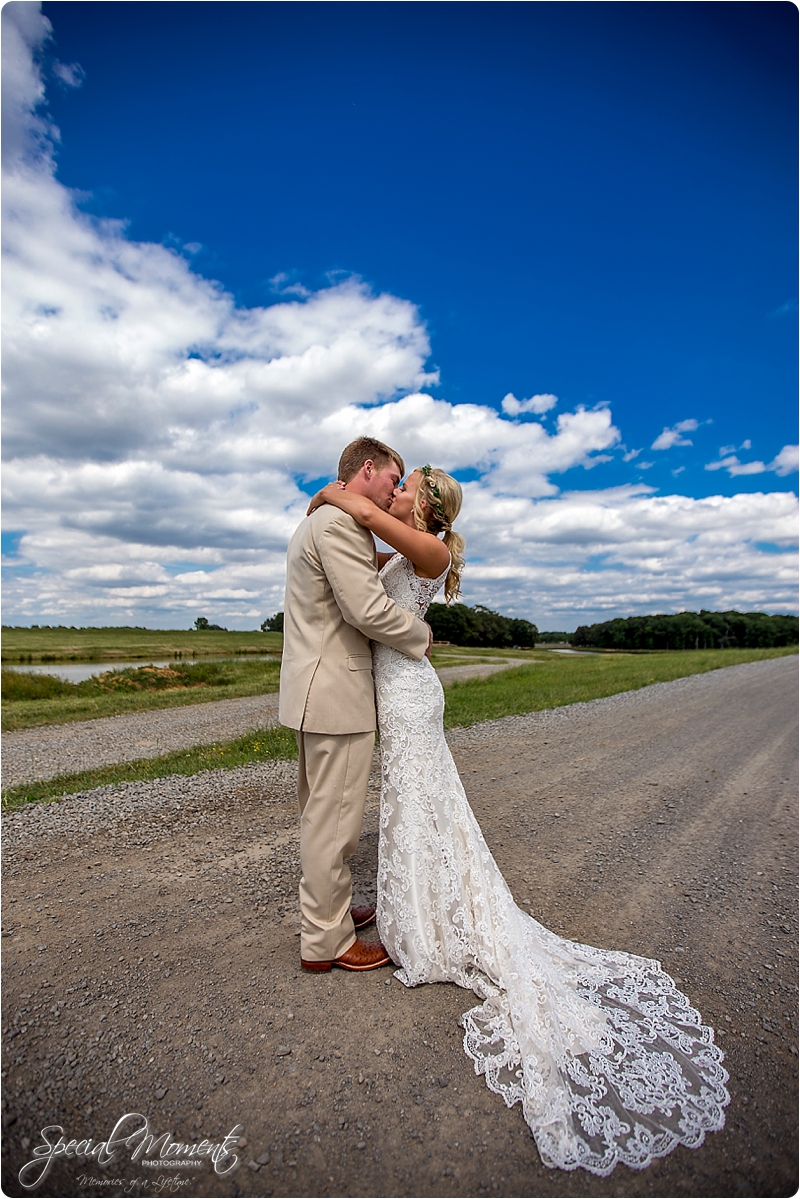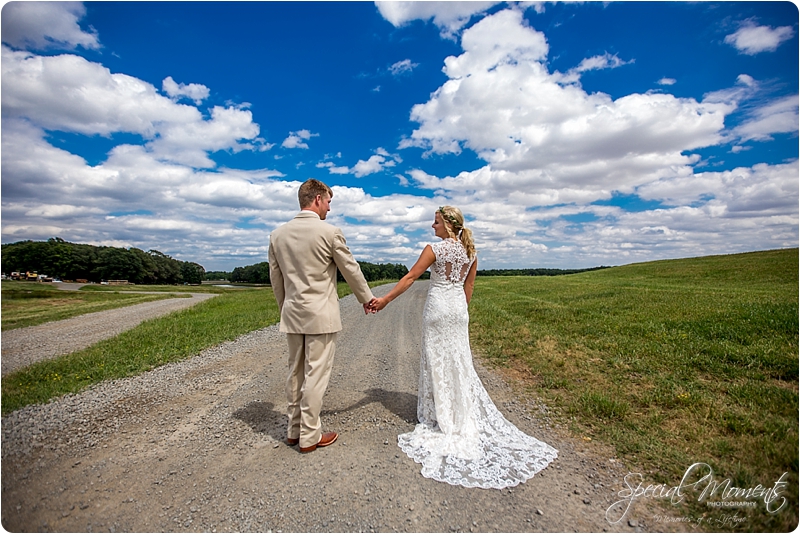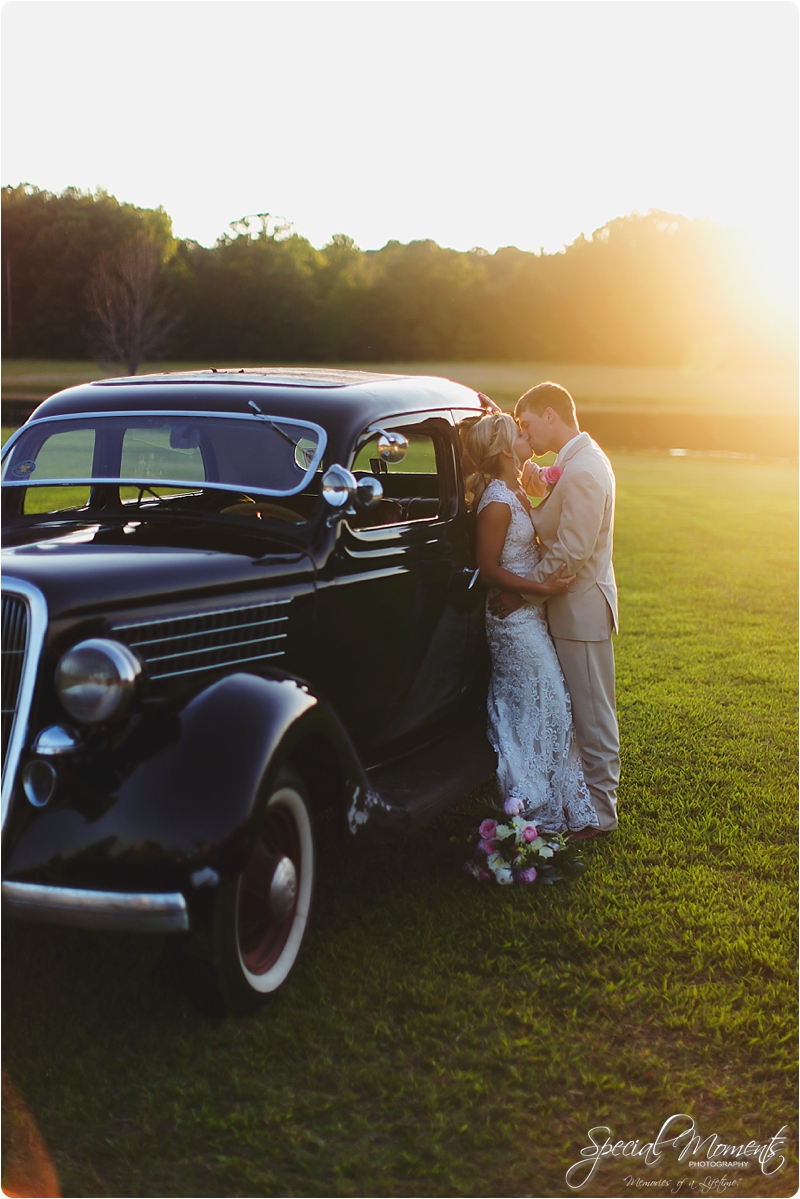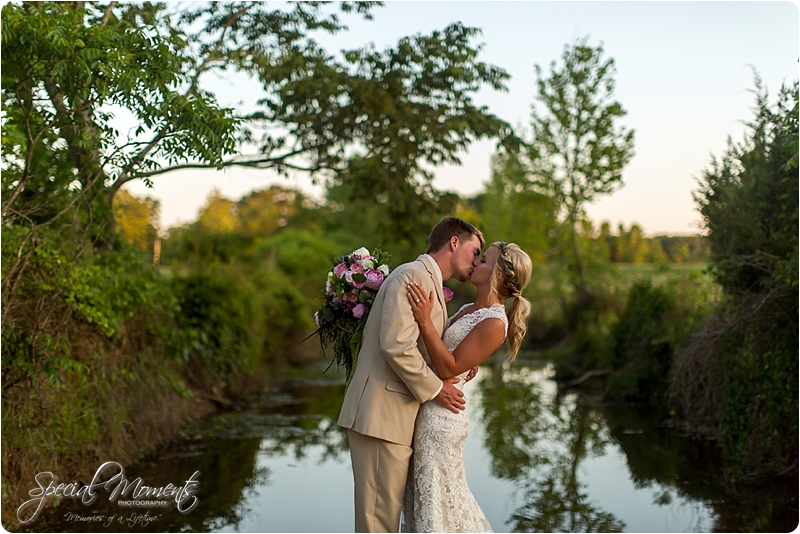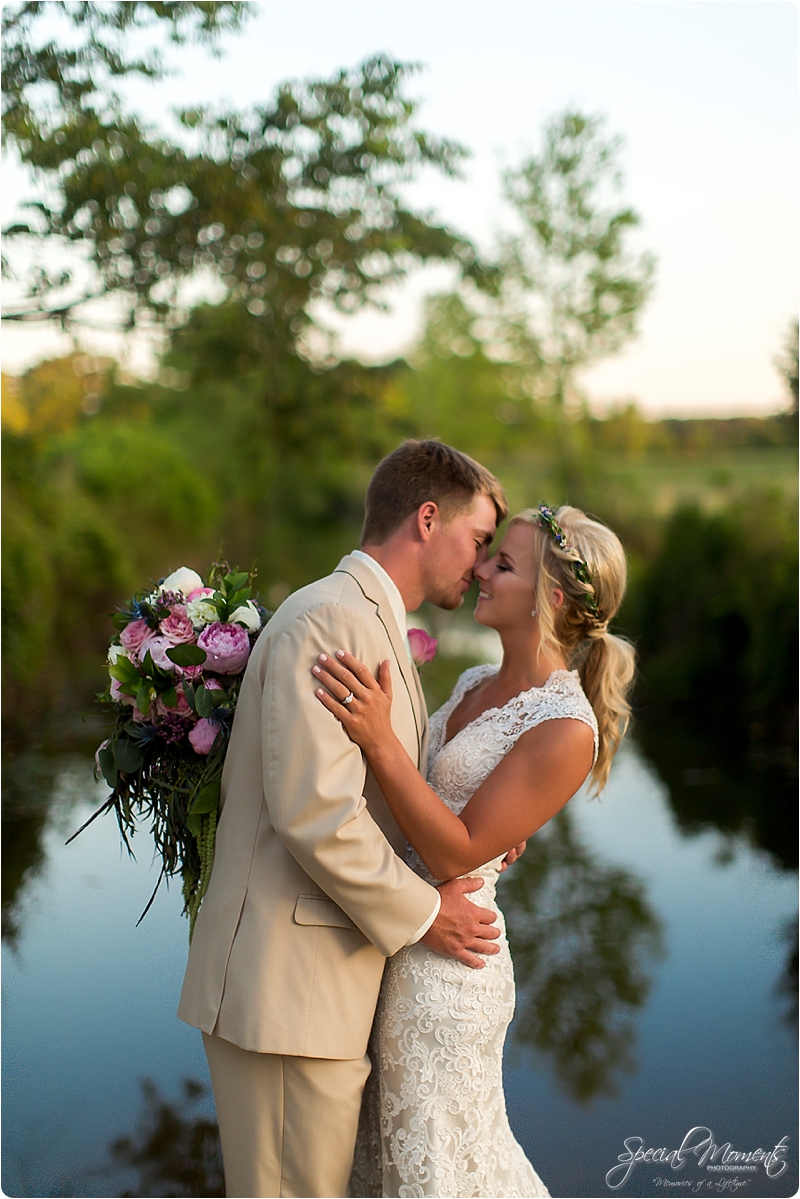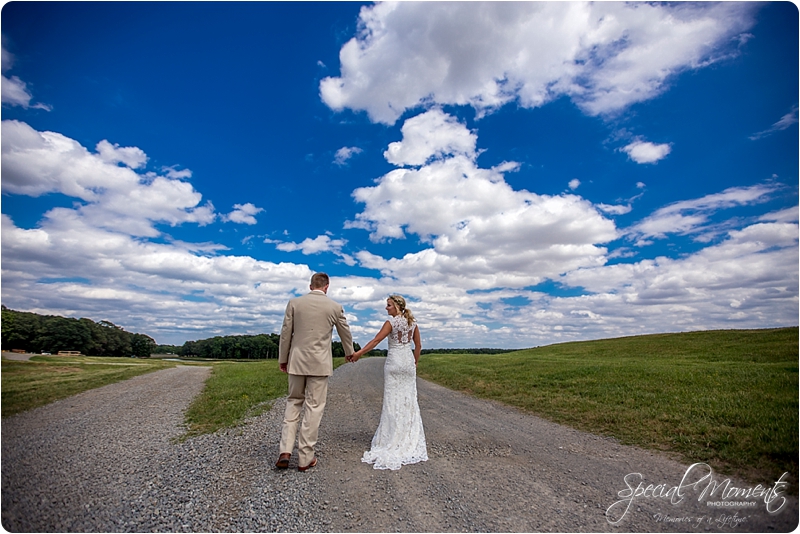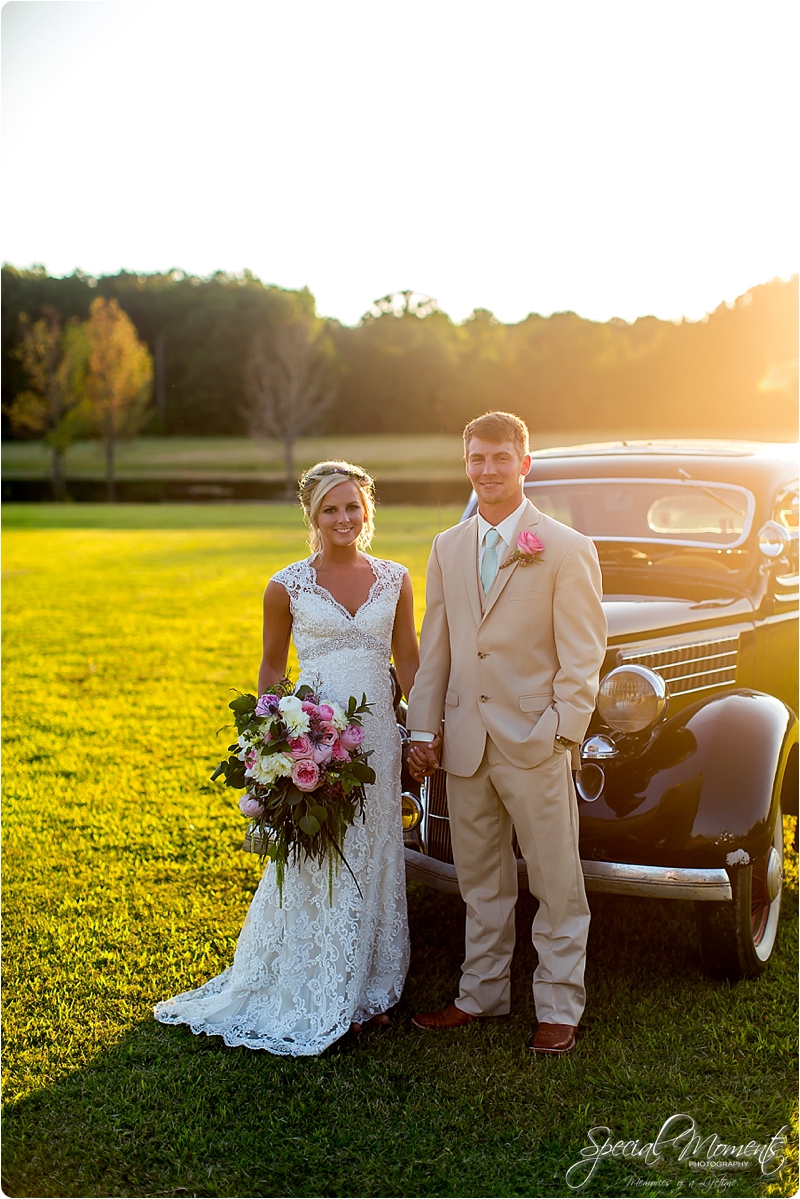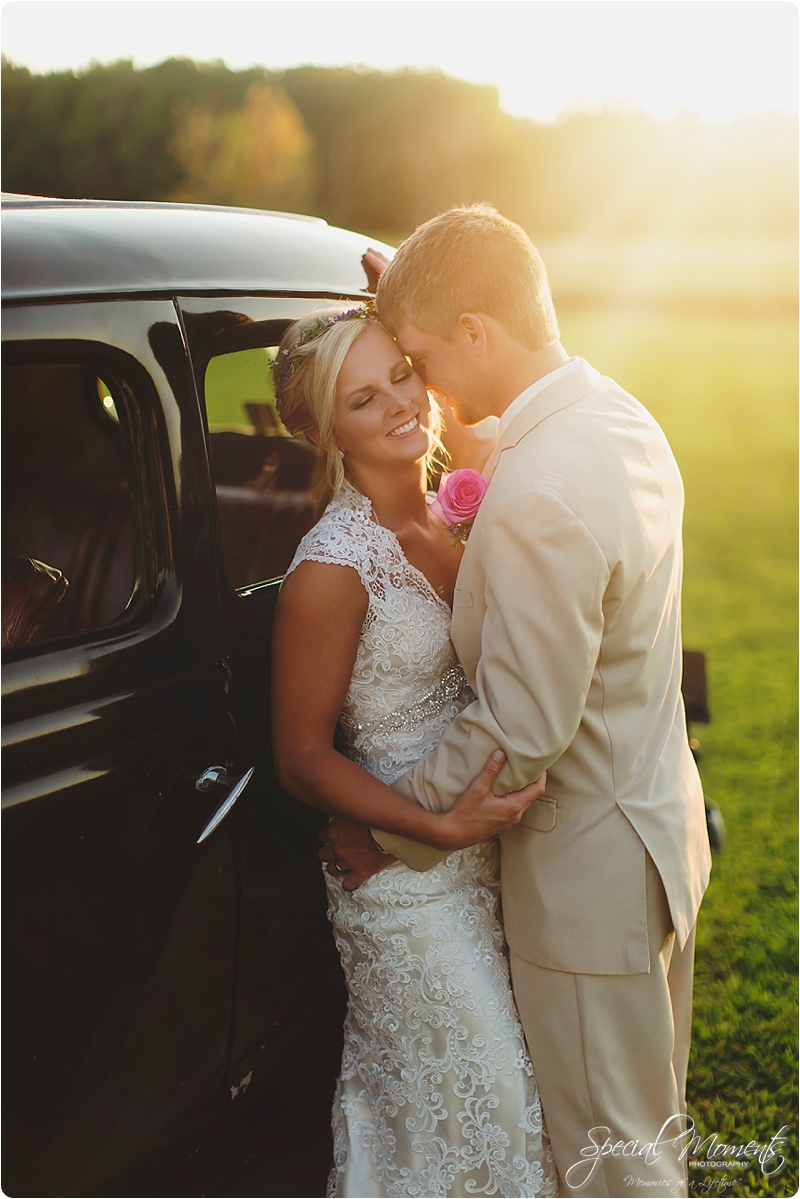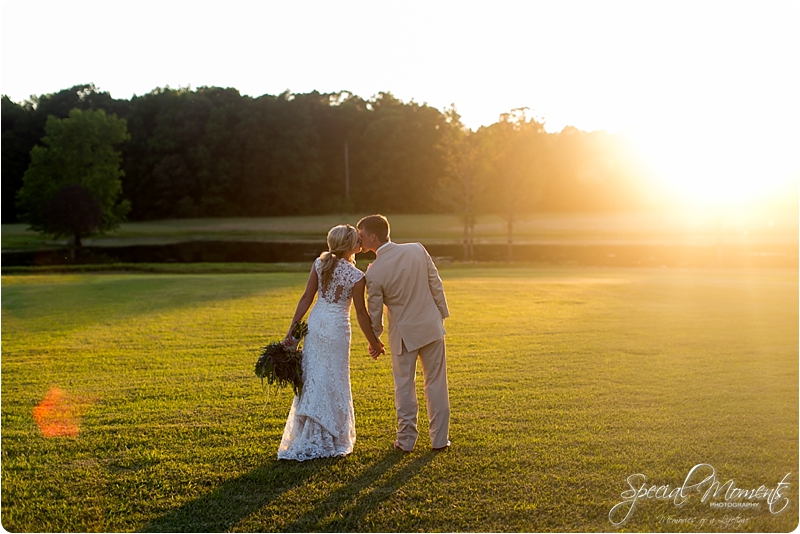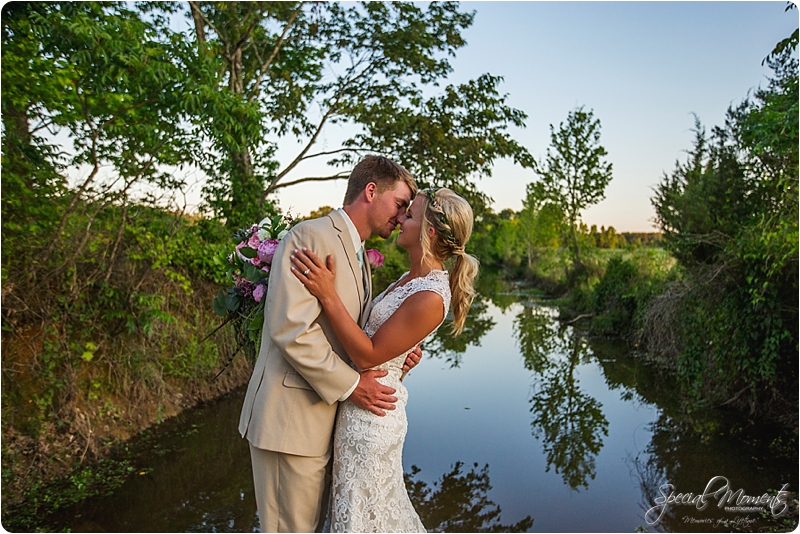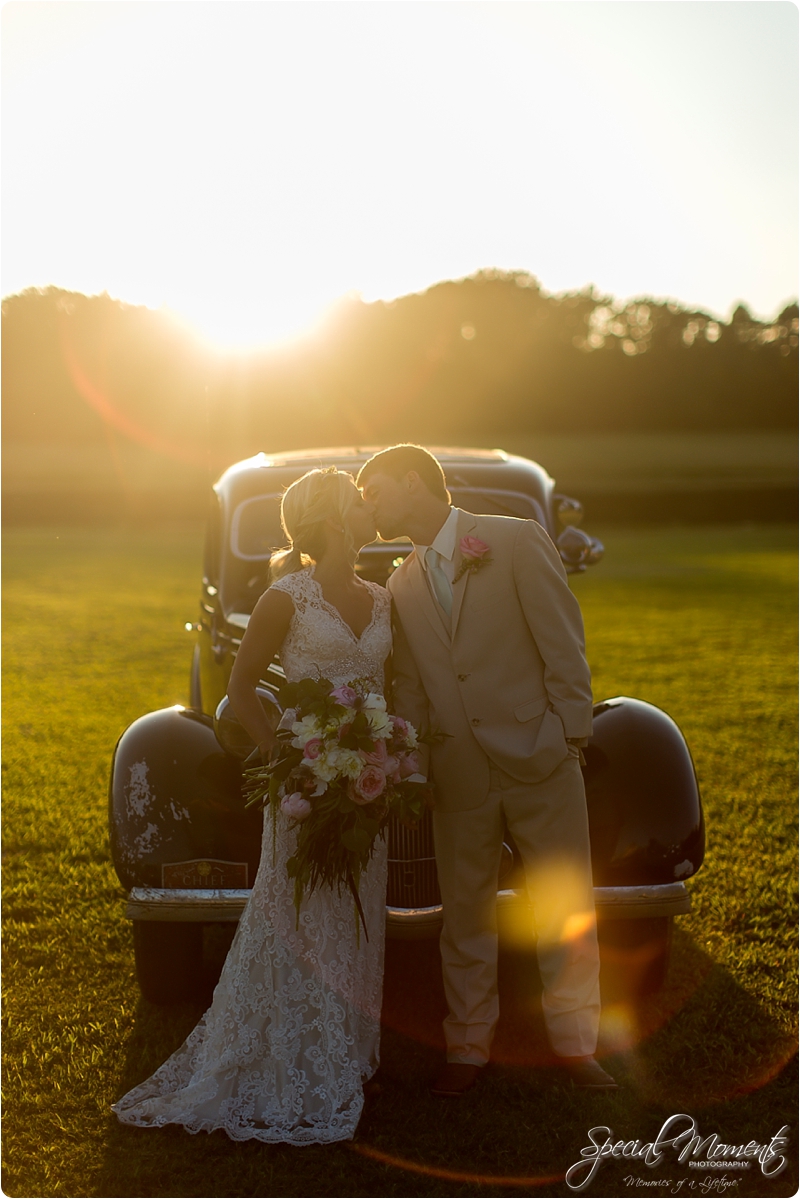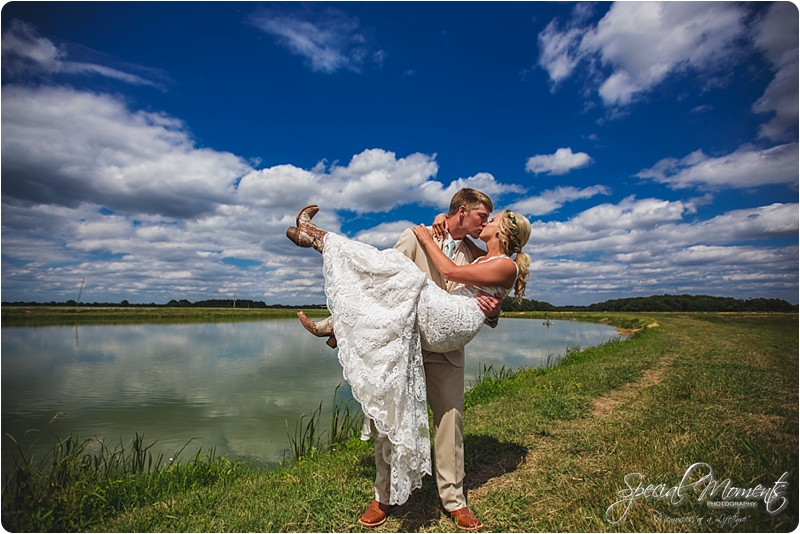 Thank's so much for stopping by the blog today!  If you were unable to attend Lana & Tanner's amazing Wedding then i hope you were able to relive the day through our eyes…….  If your a Bride considering Special Moments Photography then shoot us an email or a call anytime.  We would be honored to sell you on why we are the perfect investment to capture your Special Moments.  Vendor details are at the bottom! Have a great day!
I'm out,
Harold
Vendor List
Venue:  Southern Charm Wedding & Event House
Florist: Staci Carpenter Smith
Wedding Planner: Bobbi Cotner
DJ :  Kevin Kegaly
Men's Suits : Men's Wearhouse
Bridesmaid Dresses : Etsy
Cake : Melba Melkovich
Bride's Dress :  Lowe's Bridal in Brinkley, Arkansas
Amazing BBQ :  Harlan Caviness & Jon Plafcon