Good Morning Friends,
Janie and I have had so much fun getting ready for school with our two sweet girls.  Hadleigh is starting her first year in Kindergarten and i think we're more nervous than her.  This is also the first year that Skylar wasn't scared or nervous.  Big steps for both the girls.  It was hilarious last night listening to the girls pick outfits.  They would compliment each other and it was the sweetest thing.  We woke up a bit grumpy and i'm sure we'll be tired tonight.  Both the girls were excited to take pictures this morning.  We saw some pretty light and pulled the truck over for some great portraits of the kiddos.  We hope your kiddos have a great school year and we have loved seeing all your photos on Facebook and Insta this morning.
Our big 5 year old Hadleigh!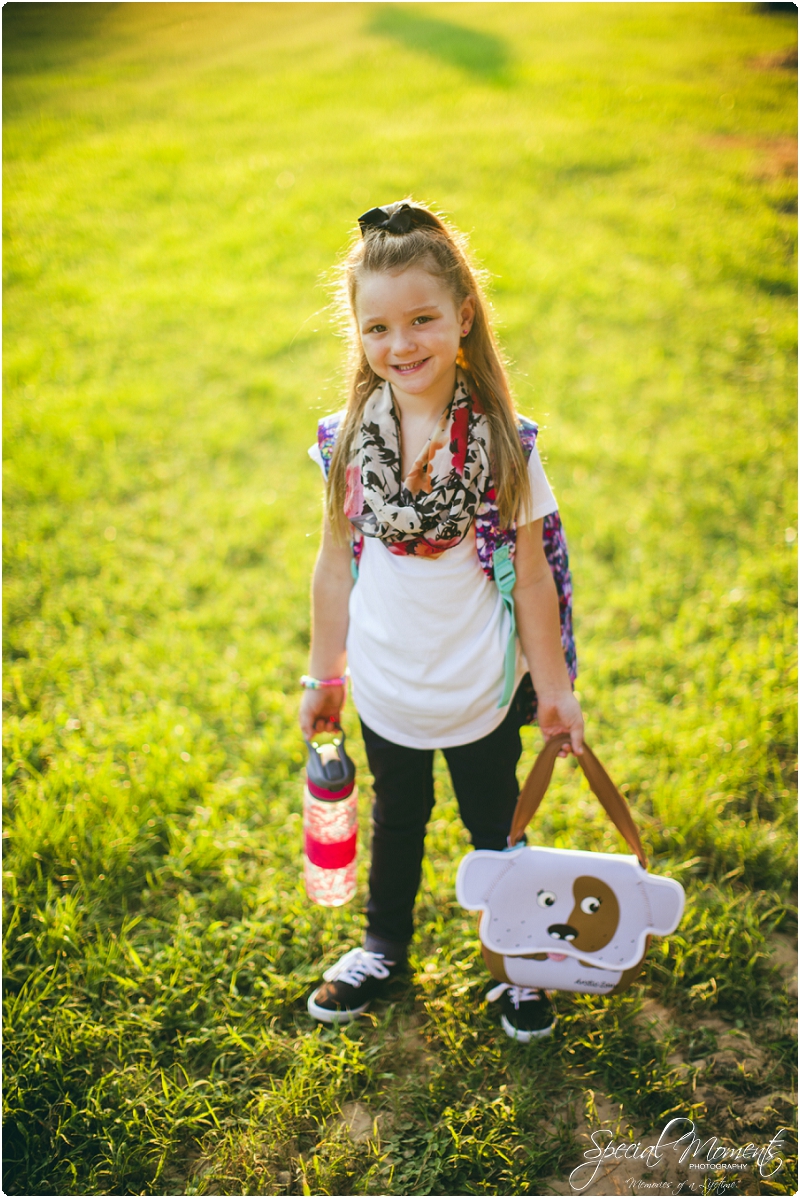 Our sweet 8 year old Skylar!
The first image is pretty funny.  Skylar was ready for the shot but i wasn't.  So she got frustrated and looked away and then gave me this awesome serious look……..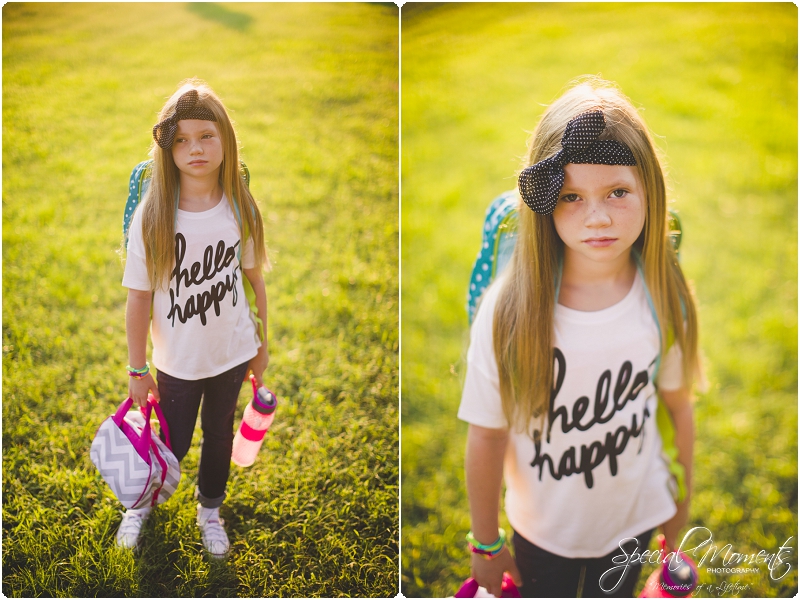 It was the girls idea to take a pic of the lunch boxes…..  They see us editing images of bride's bouquets and style details so they wanted a few of their own……   In case you were wondering, that lunch box holds a lot of food!  Here's Sky's menu:
1 ham tortilla wrap , 1 pickle spear , 12 cherry tomatoes , 1 cheese stick , funyuns , apple sauce and 2 chocolate chip cookies.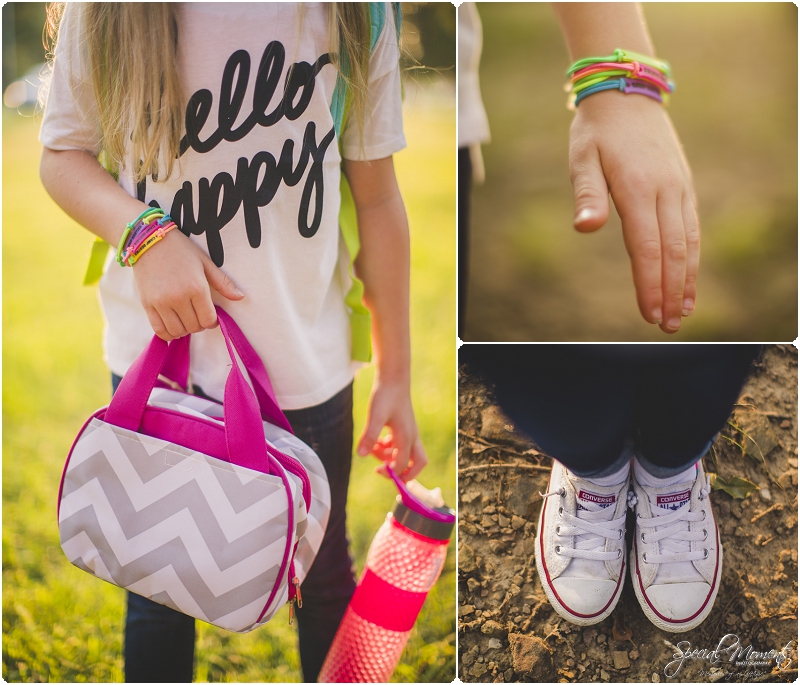 Hadleigh's menu:   1 ham tortilla wrap, cheetos , 1 pickle spear , 1 cheese stick , apple sauce and 2 chocolate chip cookies.   🙂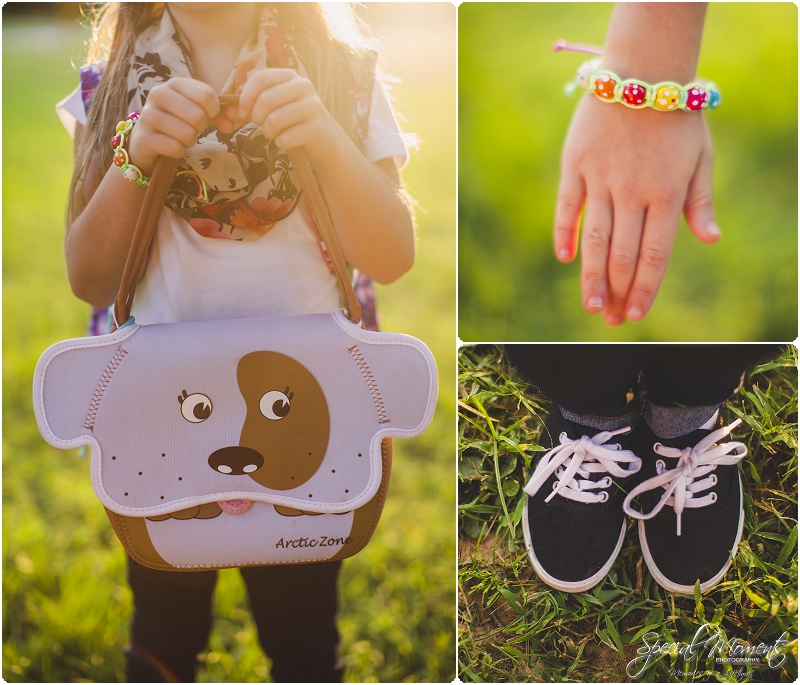 Wasn't that the sweetest thing?  Sky jumped right into class.  It's her 3rd year of school.  She's a big 2nd grader now.  Hadleigh let us stick around in class a little longer.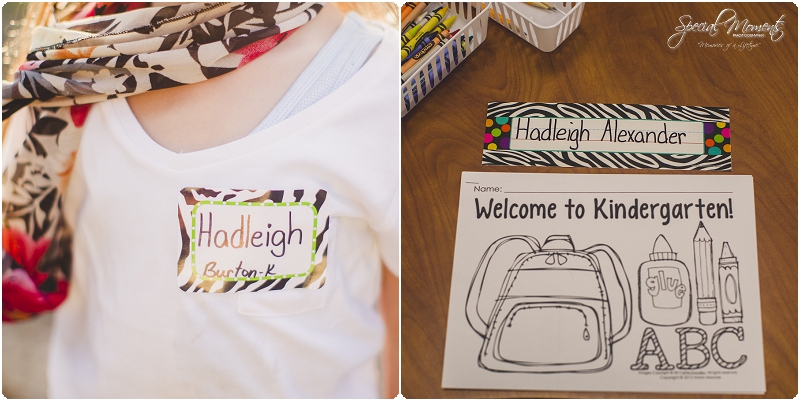 The girls at their new desks!
I hope you and your kiddos had a blast planning all your back to school activities.  Thanks for stopping by,
Harold